Post-Acute Withdrawal Syndrome – When Will This End?
Sandra learned all about post-acute withdrawal syndrome (PAWS) at her rehab, so knew it would take her brain a while to get back to normal after quitting alcohol and Xanax. But she'd been sober for three months and it was still hard to add numbers or get to sleep without lying in bed for hours. When was this going to end?
Getting Back to "Normal" Takes Time
Sandra read all about the physiology of PAWS; it was comforting to know that it wasn't "all in her head." But getting out her head seemed difficult sometimes, especially when the anxiety hit.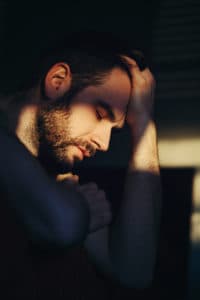 She initially started drinking to medicate anxiety after ending a long-term relationship. Waking up in a cold sweat with the morning shakes quickly became part of her daily routine. Then she discovered Xanax and its ability to calm the anxiety.
Sandra left rehab thinking all her problems were solved…then PAWS hit. She was three months sober and definitely ready to feel better.
Here are some steps she took to reduce the impact of PAWS:
Bring on the Routines
Sandra made a regular sleep schedule and stuck to it – no matter what. She made a point of eating a healthy breakfast, lunch, and dinner every day. She developed a daily routine and she held herself to it.
Meditate
Even though it sounded cliché when she heard about it at rehab, Sandra began to meditate. She found a local group that liked to sit for an hour in the morning. She didn't try any special techniques – she just let her mind rest for that hour everyday.
Stay Calm
Sandra made a habit of getting a jumpstart on work and general tasks. Nothing makes PAWS worse than unnecessary stress, so avoiding stress triggers became a priority. It was hard when she didn't feel like focusing on forcing herself to do the smallest of tasks – like paying the bills – but getting ahead of them helped her avoid that panicky feeling that tends to come with PAWS.
Find Support
She enlisted help. Some things were just too hard to do right now, especially fine detail work. Sandra asked her husband if he could take over the finances for now. In return, she did more work around the house – like laundry – where she could just space out.
Additional Reading:   Withdrawal – It's Our Biggest Fear
Image Source: iStock
Thank you for your feedback.
American Addiction Centers (AAC) is committed to delivering original, truthful, accurate, unbiased, and medically current information. We strive to create content that is clear, concise, and easy to understand.
While we are unable to respond to your feedback directly, we'll use this information to improve our online help.