My Hometown Heroin Epidemic
A little over two decades ago, a heroin epidemic hit my hometown. At the time, Plano, Texas – a suburb outside of Dallas – was known as one of the most affluent and safest communities in the country.
That's why the news that people were overdosing on heroin came as a complete shock to everyone, including me.
This frightening trend started back in June 1995 when the Assistant Police Chief saw his first heroin overdose, and soon after, an increase in drug related burglaries around the community. Hospitals in Plano saw large spikes in heroin overdoses, and as time went on, the number of overdose deaths in the area continued to climb.
Once word spread, my school was stocked with police officers, drug dogs, and undercover cops that posed as students. Still, I never came face-to-face with heroin at any point, and neither did anyone else I knew. But that doesn't mean it wasn't there.
Law Enforcement Responds to the Crisis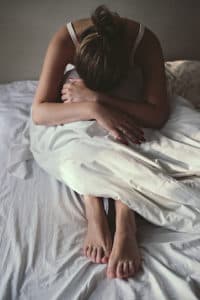 In August of 1997, the Plano Heroin Task Force formed, which involved officers from several federal agencies. By including federal officers, the criminal penalty for those who gave or sold heroin to someone who overdosed stiffened – a minimum sentence of 20 years to life. The Plano Police Department was one of the first to utilize this law, and today, it's still regularly practiced across the country.
A couple months later, the task force made its biggest bust in terms of drugs and cash, arresting five illegal immigrants from Mexico who had been trafficking heroin, or "chiva," across the border. At this point, Plano was at the forefront of the news, being pegged as the poster child for the nationwide heroin crisis.
MTV even did a segment covering the widespread heroin use in our community.
The Changing Face of Substance Abuse
"You go back and read the bios of those kids and you just ask why? You don't understand why someone who has everything in the world would do this," Bruce Glasscock, Plano City Manager, said in a Plano Profile article.
But the piece made a good point: Why not Plano? Just because a community is affluent doesn't mean it's immune from falling ill to a drug epidemic. The people in a community have problems of their own that fuel substance abuse, namely a large population of young adults and teens facing pressure to be successful (not to mention a load of naïve parents with a ton of money to blow).
"The pressure to excel – in school, sports, socially – can be overwhelming in Plano and other affluent areas. You don't have to be from a low-income family or an inner-city neighborhood to be exposed to drugs and alcohol," explained Rebecca Baker, founder of a local organization that promotes healthy lives without illegal drugs. "Many middle-class to upper-class youth have their own recipe for disaster."
While the current opioid epidemic is on a much greater scale than Plano's ever was, the takeaway message is the same – no one is off-limits from the deadly reach of substance abuse. People turn to drugs and alcohol for different reasons, so it's important to remember that a one-size-fits-all approach to fight substance abuse is never going to be an effective solution.
Additional Reading:   Guess Who's in Heroin Treatment Today?
Image Source: iStock
Thank you for your feedback.
American Addiction Centers (AAC) is committed to delivering original, truthful, accurate, unbiased, and medically current information. We strive to create content that is clear, concise, and easy to understand.
While we are unable to respond to your feedback directly, we'll use this information to improve our online help.