Labeled: When Can I Stop Calling Myself an Alcoholic?
"Hi, I'm Kate and I'm an alcoholic." Kate's been repeating this mantra for 20 years. For the past 14 or so, alcohol hasn't been an issue. It's no longer appealing. She's often around people who drink and she isn't tempted to join them. So, is her phrasing wrong? Should she really be saying "I am an alcoholic?" Or is it more accurate to say "I was an alcoholic, but I've been sober for over a decade?"
Recovered vs. Recovery
Arguments are strong on both sides of this debate. Let's take a deeper look into the "recovered vs recovery" conversation and the details of identifying as an alcoholic:
Recovery
It's long been accepted that the first step in recovery is to admit having a problem. You must first reach the point of saying "I'm an alcoholic."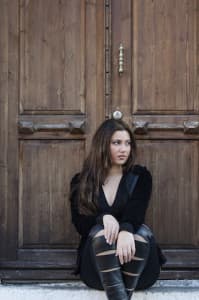 Would abandoning this creed cause Kate to stumble back into old habits? Without the reminder, would she, and millions of others like her, end up back where they started? Or would it be too dangerous to drop this label?
Kate could decide "I'm better now. I don't need to keep admitting I had a problem." Then she may think it's okay to have one drink…every now and then. She could put her past too far in the rearview and allow history to repeat itself. Maybe it's a good idea to keep that struggle fresh in her mind?
Recovered
On the flip side of this argument, plenty of therapists believe remaining in this frame of mind holds you back. If you never switch gears from am to was, how do you grow? How is it helpful if you're stuck in the past, telling yourself you're dealing with the same struggles…when that's not actually the case? Wouldn't it be healthier to say "I suffered from alcoholism for six years, but have been sober for the last 14?" You still admit there was an issue, but acknowledge the healing and growth that has happened since, allowing you to move on.
Others argue the permanence we give this label scares people away from treatment. Believing they'll have to call themselves an alcoholic forever and knowing the stigma the label carries, they simply avoid it altogether by never getting help.
Do We Have to Agree?
What do you think? Should the label stay with you to the grave or could you reach a point where it's safe to remove it? Are you an alcoholic…forever?
Additional Reading:   5 Things I'd Tell My Younger Self (Before the Booze)
Image Source: iStock