Is Drinking in Moderation an Acceptable Outcome?
Alcohol use falls on a wide spectrum and drinkers are as unique as people. Many who identify as "social drinkers" should actually be categorized as "excessive" or "problem drinkers." Some people in the earlier stages of an alcohol use disorder may also get progressively worse as time goes on.
According to the National Institute on Alcohol Abuse and Alcoholism (NIAAA), problem drinkers are four times more common than diagnosable alcoholics in the United States. Due to this fact, Moderation Management (MM) has become an increasingly popular alcohol treatment option in recent years – as well as a lighting rod for controversy.
Challenging Abstinence with Moderation
Many proponents of Moderation Management consider an abstinence-based AA program a "one size fits all" solution, while critics of MM feel moderation programs are conceptually illusory and dangerous to many—actually enabling alcoholics and promoting denial. However, MM is recognized as an evidence-based treatment program by the Substance Abuse and Mental Health Services Administration.
As you might expect, the notion that an alcoholic can continue drinking in a "responsible" manner is enough to send most addiction experts through the roof. After all, if someone can really moderate their alcohol intake, how do they become alcoholics in the first place? It's like asking whether the chicken or the egg came first.
What is Moderation Management?
Formed in 1994, Moderation Management is a nine-step behavioral change program that promotes both abstinence and responsibility, touting moderate drinking as a "viable treatment option."
After an initial 30-day abstinence period, members are advised to:
Attend MM meetings or participate in on-line groups
Monitor alcohol consumption
Continually take self-inventory
Stay within the prescribed MM guidelines for moderate drinking (no more than 3 drinks daily or 9 per week for women and no more than 4 drinks daily or 14 per week for men)
Abstain from alcohol 3-4 days per week
So, the question at hand is simple: Does moderation work or is it just another recipe for denial and relapse?
A Look at the Data
Although limited, research does indicate that Moderation Management can be helpful for at-risk or beginning-stage problem drinkers as a tool to moderate drinking. And according to MM, 30 percent of their members continue on to participate in abstinence-based programs.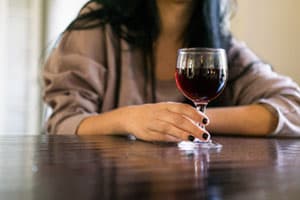 According to one independent study, 81 percent of MM participants were currently employed and 77 percent had never been professionally treated for alcoholism, suggesting most members had not yet "found their lives unmanageable."
However, that same study showed 15 percent of MM participants had diagnosable symptoms for clinical alcoholism. This suggests that, although moderation may work for some, critics certainly have merit.
Wherever you land on the issue, the critical parts of seeking help remain honest self-evaluation and taking proactive steps to address your personal issues. Without first looking, you'll never find out what therapies may work for you.
More Reading: FDA Recognizes 'Drinking Less' as Acceptable Outcome
Image Source: pixabay.com, secretdreamer89.deviantart.com