Is 28 Days Long Enough?
We've all seen the tabloids: The hottest celebrity is in rehab…again. It's round number four. Another 28 days, then it's back to movie-making.
Many shrug it off to a celebrity lifestyle that makes it too hard to stay sober. Others don't give it a second thought. But, maybe we should. What about the non-celebrities among us that relapse after a brief stay in rehab? What if there's more to this than Hollywood hype?
Prolonging Your Stay?
Sometimes, our patterns of addiction require longer, more intensive rehabilitation. Treatments lasting longer than the common short-term 28-day period are needed. Often, these brief programs are chosen because they're covered by health insurance. Unfortunately, this is usually not enough time to fully recover from substance abuse.
Physical, emotional and social recovery takes longer than four weeks for most of us.Physical, emotional and social recovery takes longer than four weeks for most of us. We need more help before we are ready for release. And for those not strongly addicted, a short treatment program can be a good option. It provides the opportunity to take a break and regroup. This may be all that is needed to get them back on the right path.
However, long-term abusers typically need long-term rehab. The National Institute on Drug Abuse reports rehab programs should be 90 days or longer to provide the necessary treatment for recovery. Long-term programs are available that last from a few months to a year and a half (or more). Studies have shown these longer treatment plans (at least three months) have the best outcomes.
What to Expect in Long-Term Rehab
Treatment centers offering long-term rehab typically follow a three to four step process. Many of these programs last 90 to 120 days. Others, offering therapeutic communities for further treatment and transition, last six to 12 months.
Let's examine each step in the process in more detail: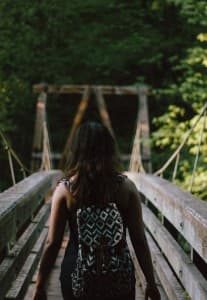 Detox:This is the process of ridding the body of alcohol or drugs. It can last from hours to days, depending on how much and how long the person has been using. During this time, drug replacement therapy, drug reduction therapy and medication-assisted methods may be used.
Rehabilitation:In the rehabilitation stage,various therapies are used to help modify thinking and behaviors. Methods include cognitive behavioral therapy, multidimensional family therapy, motivational incentives and motivational interviewing.
Extended Therapy:Some facilities will offer extended treatment, lasting 120-180 days. These typically offer a therapeutic community within the rehab facility to assist patients with the transition into the "real world." Employment, education and social outings offer residents the opportunity to develop skills and take on increasing levels of responsibility.
Aftercare:Lastly, aftercare services are established. This may involve attending 12-step meetings or follow-up therapy in outpatient care.
Which One is the Right Choice?
If you or your loved one needs help, it is essential to find a treatment center that meets your needs. This may be inpatient, outpatient, short-term, long-term, dual-diagnosis, or other specialized treatment. Whatever choice we make, it's important to keep in mind that a quick-fix recovery is rare, and long-term treatment may be necessary.
Additional Reading:   7 Questions to Ask When Choosing a Rehab Facility
Image Source: Shutterstock