Ice Breakers: How to Talk to an Addicted Friend
Stephanie knew Emily was in trouble. Stephanie recognized all the signs. She knew Emily was going down a dark path – the same dark path Stephanie had traveled three years ago. She knew it was time to confront Emily about her addiction.
Steph decided the best approach was a vulnerable one. She didn't want Emily to feel attacked, so she shared her own story. She kept the focus on her own experiences and what she went through during her battle with prescription drugs. Emily could see the similarities in her own situation, making her comfortable in opening up to Steph.
Talk About What's Different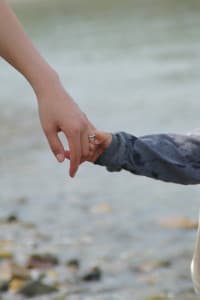 Ryan was pretty sure Tim had a drinking problem. As one of his closest friends, he'd seen a lot of negative changes in Tim lately. He'd definitely had his share of heartache and Ryan knew he was using alcohol as a way to cope. Ryan wanted to talk to Tim, but was afraid he'd feel he was being attacked.
Ryan decided to make some non-judgmental observations and follow up with loving support. He mentioned to Tim that a lot had happened over the past year. When Tim agreed, Ryan went on to say that he was glad they'd remained friends through it all.
Ryan used his last comment as a way to transition into the unhealthy differences he noticed in Tim. He expressed his concern and let Tim know he was loved. He didn't want to see Tim making bad decisions or relying on alcohol as a crutch.
Talk About Options
Hilary brought up the topic of Diana's drug addiction in the past, but.the conversation hadn't gone well. She knew it was time to have another talk with her friend. They were getting together this weekend, so she wanted to be ready. This talk had to be different; it had to have a lasting impact.
Hilary spent hours researching local rehab facilities. She went into the conversation armed with knowledge about a variety of treatment options. And to show Diana that she wasn't in this all alone, Hilary offered to go with her to check out each of the rehab facilities.
Ditch the Plan – Just Talk
Though it might be stressful, if someone you love is struggling with an addiction, talking to them should be at the top of your to-do list. Too often, topics are sidestepped because they're uncomfortable. When you care about someone, you've got to be willing to risk the discomfort.
It might be hard to break the ice, but you have to try.
Additional Reading:   Lending Support: 5 Tips to Prevent an Ugly Backlash
Image Source: iStock