How Often Do Those in Long-Term Recovery Relapse?
As one of the managers of a nonprofit dedicated to prisoner rehabilitation, I get to work with guys from all walks of life, many of whom have drug and alcohol addictions.
While it's not uncommon to see those who've served short prison sentences revert back to using soon after they're released, we don't often see our "long-timers" relapse.
Staying clean and sober is challenging for all people, but it can be even more challenging for those who are also attempting to reestablish themselves in the world after serving jail time. If you need support so that you can continue to work toward sobriety, or if you need help starting on your path toward recovery, we can help. Our admissions navigators are available 24/7 to provide the information and support you need. Reach out today at .
That Light Bulb Moment
My co-worker, Bryan, serves as a classic example.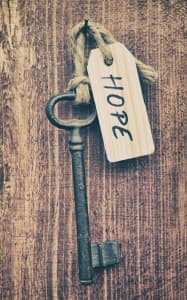 He served almost 22 years in the Texas pen for a violent offense. A life-long addict, he'd occasionally dabbled with drugs the first few years he was locked up (yes, drugs and alcohol are prevalent in prison). But it wasn't until he had a few swigs of jailhouse hooch one afternoon that a light bulb went off inside his head: it was time for him to finally cut all ties with drugs and alcohol.
Eight years down at that point, he regularly began attending AA, going to church and pouring himself into the Word. In fact, he never wavered in his recovery, staying committed to his sobriety all the way up to his release.
He's been out a year now, and just recently picked up his 15-year sobriety chip from AA, a huge accomplishment for anyone who knows what it's like to fight addiction. His secret? He's never stopped actively working his recovery. And in the end, that one drink, he told me, would never be worth it after playing the tape all the way through.
A Look at the Numbers
So, does someone with longer sobriety equate to a lower risk of relapse? According to an eight-year study involving nearly 1200 addicts, the answer is yes.
The most thorough attempt to understand what happens to addicts and alcoholics who stay sober, a team of researchers were able to follow up on more than 94 percent of the study participants over the duration of this study. In the end, the group concluded that extended abstinence really does predict long-term recovery.
Additional research findings from this study include:
Only a third of people who are abstinent less than a year will remain abstinent
If you can make it to 5 years of sobriety, your chance of relapse is less than 15 percent
Additional Reading: The Real Definition of Relapse and Why it Matters
Image Source: istock