How Improperly Detoxing Can Kill You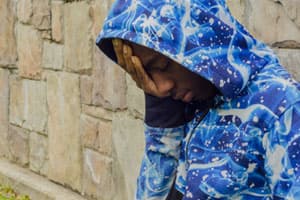 Drugs and alcohol have major effects on the body, from disruption of normal bodily functions to accelerated aging. Over time, you can develop tolerance to drugs or alcohol, and you might find yourself taking more and more of the substance in order to have the same effects. The more drugs or alcohol you take, the more difficult it will be when you try to quit.
When all is said and done, many addicts will try to quit at some point, but many fail when they lack a properly structured detox program. Quitting drug or alcohol abuse is difficult, because improperly detoxing can cause withdrawal symptoms that are difficult to overcome without medical help. These withdrawal symptoms can include physical discomfort, hallucinations, and seizures that make it hard to stay off the addictive substance. Heart attacks, severe overheating, and hypoglycemia can also be a problem.
If you're physically dependent on medication, drugs, or alcohol, it means your body needs the substance to function properly. The sudden removal of the substance literally causes your body to stop working correctly and can put you in a world of hurt. The symptoms of alcohol withdrawal can be severe; sudden withdrawal can cause brain damage, seizures, heart palpitations, and other effects that can result in hospitalization or death.
Drugs can cause similar side effects during withdrawal, and you might face hallucinations, abnormal body temperatures, body sweats, mood changes, and more.
If you're planning on quitting drugs or alcohol, you should taper your usage, gradually decreasing it to eliminate the body's need for the substance over time. The likelihood is that you'll face less serious withdrawal symptoms like hallucinations, vomiting, shakes, and nausea, but these are not usually life threatening unless you become dehydrated or have an accident due to working or driving when you're supposed to be monitoring your symptoms. You may have emotional symptoms as well, like mood swings, confusion, or depression, and these can make it hard to stick to the detox program or rehab treatment.
Quitting cold turkey is never a good idea when it comes to an addiction, no matter what you've chosen as your poison. In fact, quitting a drug is best done with the supervision of a doctor, because you can determine a detox process that will work for you. A doctor can even use medications to help reduce withdrawal; with some serious drug problems, these medications are literally lifesavers. A doctor can also monitor your symptoms and increase your dosage of certain medications when needed.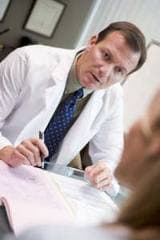 Withdrawal from benzodiazepines can kill; these are drugs like Xanax or Valium. After long-term use, you'll need medical supervision to make sure you don't have life-threatening withdrawal symptoms. It can take up to six months to properly stop this type of medication when it has been abused.
Opiates are not commonly deadly when quit cold turkey, but there are exceptions to every rule. Methadone, a replacement for heroin, is one of those exceptions. If it is taken in high doses for a long time, withdrawal can cause seizures, heart problems, and breathing difficulties. What makes it more ironic is that this drug is used to reduce withdrawal symptoms from drugs like heroin.
Improperly completing a rapid-detox program can also cause death. These popular methods quickly rid the body of the drug, but negative side effects are common, since these methods don't address the patient's physical dependence on the drug.
The body reacts severely because the chemical processes in the brain are being disrupted; alcohol, opiates, benzodiazepines, and others interfere with the GABA receptors in the brain. The GABA system is the body's main down regulator, and withdrawal causes it to go crazy.
There are ways to make withdrawal easier, though. With serious drug or alcohol problems, a medical detox may be advised to make sure you don't suffer through symptoms that could end up killing or seriously injuring you. Once you're past the worst of it, you could try replacing your electrolytes, eating complex carbohydrates to make sure you don't develop hypoglycemia as a side effect of withdrawal, and taking vitamin B, which helps heal cells, like the nerves that are damaged by drug or alcohol abuse.
If you have tried to quit using alcohol or drugs in the past, or if this is the first time you've wanted to overcome your addiction, know that you do not have to do it alone. Our admissions navigators are available 24/7 to provide you with support and information that can get you into a facility that will provide detox and rehab in a safe, professional, and supportive environment where you will have the best opportunity to get clean and sober. Call today.