Heroin Crisis Creating Long Wait Times for Treatment
As the U.S. heroin epidemic grows, wait lists for overcrowded treatment centers are getting longer, a new report finds. In Florida, for example, wait lists for federally-funded rehabs average about a month. And in Maine, the wait times can be as long as a year-and-a-half.
The problem is discouraging many addicts from seeking treatment.
Poor Access to Treatment
…only 11 percent of substance abusers in the country get treatment. And long wait lists were cited as a primary factor for people not getting help.A 2012 study in American Journal of Drug and Alcohol Abuse found that only 11 percent of substance abusers in the country get treatment. And long wait lists were cited as a primary factor for people not getting help.
Those who do sign up for treatment wait lists will wait an average of a month before dropping off. And 40 percent will drop off after just two weeks, according to a 2008 study.
Some addicts are so desperate they will go to jail to get clean. As a result, jails are increasingly taking on the roles of detox centers.
A report from Snohomish County jail in Washington said that the heroin problem had turned the institution into the "largest 'de facto' detox center over the last two years."
Jails are not Treatment Facilities
But jails are not equipped to treat inmates who are struggling with addiction; they're especially not equipped to help people maintain long-term recovery.
Those who have tried this approach say the chances of long-term recovery are slim and emphasize the importance of rehab clinics. "Jail is not rehabilitation or recovery," said recovering opioid addict Brandilyn Karnehm, from Manatee County, Florida. "Yeah, you get clean some of the time, but you don't get any of the tools that you need to stay clean."
For this reason, many policymakers are advocating for an intervention approach that focuses on getting treatment quickly.
Treatment vs Prosecution
The Obama administration has taken action, unveiling a plan last month aimed at prioritizing treatment over prosecution of addicts. The initiative was a response to a national surge in heroin use and fatal overdoses, particularly in New England and other Northeastern states.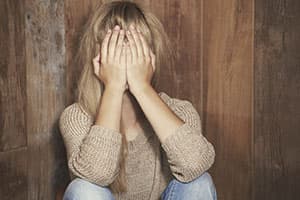 Heroin overdose deaths in the U.S. nearly quadrupled between 2002 and 2013, partially fueled by rising abuse of prescription opiate painkillers, which contain the same active ingredient as heroin.
On a local level, some law enforcement institutions are also adopting innovative approaches to deal with the problem. The Gloucester Police Department in Massachusetts recently implemented a new policy where addicts seeking help are placed in rehab and not charged with a crime. "We will assign them an "angel" who will be their guide through the process," wrote Gloucester Police Chief Leonard Campanello in a Facebook post. "Not in hours or days, but on the spot."
The program also works to freely distribute nasal Narcon, a drug that reverses opioid overdoses and has been proven to save lives. To fund the Narcon distribution, the Gloucester police department is using money obtained in seizures from drug dealers.
"We will save lives with the money from the pockets of those who would take them," said Campanello.
So far, 109 people have received treatment since the program started in June.
A Nationwide Issue
In places across the country with less progressive policies, frustrating wait times are still preventing many people from getting help. Melinda Campopiano, medical officer for the Substance Abuse Treatment at the Substance Abuse Mental health Services Administration (SAMHSA), urged people to be diligent in seeking out a treatment center that can accommodate them.
"Look at the SAMHSA treatment locator," she said. "Often, people's knowledge of what treatment is available in their community is limited to what they've heard about through somebody else."
She also said jails need to be better equipped to treat substance abusers in withdrawal, in places where that is the only option. She emphasized the importance of authorities showing compassion in dealing with addicts and substance abusers. "If we could get inside their skin, we wouldn't think that they were being at all unreasonable," she said.
Additional Reading: Breaking the Bank: The Hidden Costs of Addiction
Image Source: iStock, Pixabay