Gut Check: Are You Intervening…or Enabling?
Shawna can't stand to see her daughter, Kara, hurting. She doesn't want her to suffer or be in want. So, when Kara doesn't have money for her cell phone, Shawna pays the bill. When Kara doesn't have a place to stay, Shawna welcomes Kara into her home. When Kara fails to show up at family functions, Shawna offers excuses for Kara's behavior.
Is Shawna really helping her daughter? Although many of us put in the same situation are tempted to act in similar ways, Shawna is, in fact, enabling Kara. Rather than intervening in a way that will ultimately help her daughter, Shawna is perpetuating negative patterns.
How to Avoid Enabling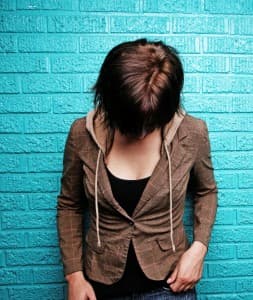 Just like Shawna, we often do things that we believe (or hope) will help our loved one that instead cause further damage. It can be hard to recognize these actions in the heat of the moment. This is why we must examine ahead of time the proper actions we should take (and which ones to avoid) to provide the best aid for a loved one who is struggling with addiction.
If any of the following enabling behaviors sound familiar, it's time to re-think your motivations and behaviors.
Giving or lending your loved one money
Making excuses for them to family, friends or employers
Paying their bills
Allowing them to stay with you if they are homeless
Fulfilling their responsibilities when they can't function
Begging them to stop or yelling at them to stop
Cleaning up their messes (literally)
Tolerating habitual relapses
Setting ultimatums and not following through
All of these actions remove responsibility from your loved one and allow them to continue in self-destructive patterns. If they never feel the weight of their poor decisions, they will not be motivated to make change. Instead, provide assistance that helps them face their addiction and work toward recovery.
How to Intervene
The following methods involve healthy steps you can take to truly help a loved one. Let's admit it, though…they're not easy. Tough love, patience, healthy conflict and constructive confrontation rarely flow naturally from any of us. But, it is these qualities we must sharpen to take the necessary actions.
Enlist a professional, friends and family to perform an intervention
Set boundaries – and enforce them
Love them from a distance
Help them find a place for recovery and assist with setting up services (when they say they are ready)
Show love and support when they enter recovery
As difficult as it may be, adhering to these dos and don'ts will help your loved one more in the long run. Enabling only prolongs their addiction. Intervening guides them closer to recovery. Support them in these ways the best you can. When they are ready to take the next step, find help here.
Additional Reading:  
Breaking the Dangerous Habit of Enabling
Image Source: Shutterstock