Gabor Maté Responds to Trump's Opioid Crisis Declaration
The current opioid crisis is the deadliest in U.S. history, with President Trump officially declaring it a national emergency just a few weeks ago. In response to the President, physician and author, Dr. Gabor Maté, discusses this lethal trend and advocates for the reform of current substance abuse treatment methods.
A New Perspective on an Old Problem
The harsh reality is at least 140 people die from overdoses every day in the U.S. – two thirds of which are from opioids. But according Dr. Maté, this isn't new information. It's been going on for a long time, with deaths only increasing each year.
Dr. Maté says, "We need to change the conversation to provide an effective response to the crisis. Dissuading people from taking drugs and treating addictive behavior isn't the answer. Understanding and addressing the emotional pain and adverse conditions at the root of addiction would be significantly more effective."
He also feels society's increased awareness regarding the opioid epidemic and its rising death toll could be due to a change in the demographics – substance abuse disorders are now affecting the suburban, white, middle class population. It's this change both Maté and the media suggest has prompted our increased scrutiny.
Dr. Maté proposes, people in the "mainstream" are seeing chemical dependency destroy the lives of their loved ones and growing tired of ineffectual resources that aren't addressing the root of the problem.
A Closer Look at Cause and Effect
In Maté's experience, substance abuse stems from a desire to escape adverse conditions, and opioids are the most powerful pain relievers we have for both physical and emotional pain. He believes the primary question in any addiction is not "why," but "what" is the source of pain we're trying to escape?
He suggests two main causes of substance abuse:
Childhood trauma
Severe social stress – insecurity, anxiety, and uncertainty
Maté feels the exclusion of trauma and stress in any discussion about chemical dependency is a problem. Substance abuse is spoken about as a matter of choice, hence the initial suggestion that you can deter/dissuade those choices: "If they don't start, it will never be a problem." He says, "If the strategy of telling people how bad drugs are was effective, why do we have the current crisis, which has only multiplied five-fold in the last five years?"
He doesn't think anyone chooses to become addicted or necessarily has a genetic predisposition. Instead, Dr. Maté believes substance abuse results from a combination of factors, such as:
Life experience
Trauma history
Family history
Modern generational trauma
Social factors
"Simply talking about trying to stop or preventing addiction without looking at those factors, or treating people without looking at their pain, is ineffective," Maté says.
Take Our "Am I a Drug Addict?" Self-Assessment
Take our free, 5-minute "Am I A Drug Addict?" self-assessment below if you think you or someone you love might be struggling with drug addiction. The evaluation consists of 11 yes or no questions that are intended to be used as an informational tool to assess the severity and probability of a substance use disorder. The test is free, confidential, and no personal information is needed to receive the result.
Examining the Foundation
An interesting aspect of his hypothesis is that a person's childhood, particularly the emotional atmosphere, influences the development of the brain's wiring. According to Maté, a calm, connected, attuned, stress-free parenting environment is required for the creation of a healthy brain. He believes in today's world these conducive surroundings are becoming less and less available to American children.
Stress, chaos, and a lack of support in childhood causes underdeveloped brain circuitry. Maté's theory states the greater the early stress and trauma, the less calm and supportive the early environment, the higher the risk for chemical dependency and mental health problems.
Maté also points out that statistics in the interim report show 40 percent of substance abusers also have mental health issues – although he thinks this figure is closer to 80-90 percent. Dr. Maté believes chemical dependency originates with people self-medicating to cope with various psychological issues including:
Emotional trauma
ADHD
Bipolar disorder
Depression
Anxiety
Education and Communication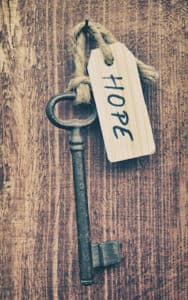 The real issue isn't just availability of drugs, Maté says. "It's the desire to escape their pain. If people don't use prescription drugs, they'll use anything from heroin to meth to alcohol."
While pharmaceutical companies have contributed to this growing epidemic, so have physicians because of their insufficient understanding and inadequate treatment methods related to chronic pain.
Maté insists, "We still have to look at the broad social factors and address them when we're treating people." He suggests most treatment programs aren't addressing people's internal pain because most addiction specialists aren't trained in trauma. It's no surprise that current treatment emphasis, therefore, is on stopping the addictive behavior rather than finding its underlying cause. Maté advises more effective treatment would help rewire the brain so people are better able to deal with stress with increased awareness.
What About Harm Reduction?
Maté also discusses the success of harm reduction. As much as the crisis is due to illicit drug use, there are programs (in Vancouver for example) designed to reduce the number of overdose deaths. These organizations provide clean heroin to people who haven't been helped by methadone or Suboxone; prescriptions are given at supervised injection sites.
"Safe" injection sites provide clean needles and water, along with access to Narcan – an opioid overdose reversal agent. Interestingly, these programs have done more than just lower mortality rates. People given access to these sites see multiple benefits, such as:
Fewer transmittable diseases
Better family lives
Fewer health risks
Decreased healthcare costs
"Although supply of heroin will not be the answer to most people, there needs to be response flexibility to the healthcare system," Maté says.
He feels the current methods are way too narrow, reactive, and limited. According to him, "If you looked at all the range of programs available, we would do much better than we are currently."
Additional Reading:   Trump and the Future of Addiction Treatment
Image Source: iStock