For Better or Worse: Fighting Addiction as a Couple
Addiction doesn't only affect the person who's using – it also affects his or her loved ones. Take my mom, for example. She remarried over eight years ago to a man she believed to be her perfect match.
The first couple of years were great, according to her, until she realized his alcohol consumption was steadily progressing. Eventually, his drinking became round-the-clock; he downed at least six liquor drinks a day. His career tanked, his health declined and their relationship took a nosedive.
Rock Bottom Moments and Ultimatums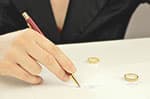 The fissures in their marriage became public when at my sister's wedding last year, he became so belligerent that he called my mom every cuss word under the sun, berating and belittling her afterwards in the hotel room. His shouting was so loud; I can only assume everyone on the fourth floor heard.
The next morning, he was so mortified by his own behavior that he apologized profusely to my sisters and mother, promising he would never drink that much or act that way again.
By this point, however, my mom had had enough of the emotional and verbal abuse, so she gave him an ultimatum. He had to choose; it was either her or the drink.
He lasted 13 days; she filed for divorce a month later.
The Moral of the Story
You can lead a horse to water, but at the end of the day, you can't force it to drink. If an addict is unwilling to admit the power of his dependency, then there's not much that can be done – recovery is out of reach.
As all those in 12-step groups know, if nothing changes, nothing changes. Interestingly enough, studies have shown that the more one spouse drinks, the higher the rate of divorce. A 2013 study from the Norwegian Institute of Public Health confirmed these findings, concluding that a couple with different drinking patterns had the highest rate of divorce, even when compared to one in which both were heavy drinkers.
Unsurprisingly, marriage with two abstainers was found to have the lowest risk of divorce.
Learn more about couples rehab programs.
Learning to be Realistic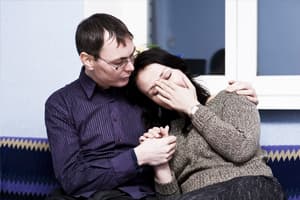 In a marriage where one is fighting addiction, the drug will always come first, even at the expense of the spouse. No matter how long the spouse holds out hope that the addiction will someday be over, as long as he's in a state of addiction, a "normal" marriage stands no chance.
For those who do seek treatment and become sober, however, marriage troubles are not automatically solved – they are just now solvable.
The process of rebuilding a life without drugs and alcohol takes work for every couple, but long-term sobriety does give the a marriage a much better shot.
Learn more about treatment options for alcohol abuse and drug addiction.
Image Source: pixabay.com