Doctors Prescribing Methadone without Training?
In the U.S., administration training is mandatory for physicians prescribing nearly every available opiate medication – that includes OxyContin, Suboxone and Subutex.
Despite that safety net, a ruling that came down earlier this month that will allow physicians to prescribe methadone with absolutely no specialized training or education.
Considering the fact that thousands of people are currently trying to overcome an opiate dependency, the ruling understandably sent shockwaves through the nation and left thousands reeling in confusion and anger.
Politics as Usual?
The American Academy of Family Physicians (AAFP) 2015 Congress of Delegates rejected Resolution 502, which would require physicians to meet basic standards before being allowed to prescribe methadone. The ruling is particularly disturbing because, although methadone only accounts for a small percentage of all opioid prescriptions in the U.S., it's responsible for about one-third of all opioid overdose deaths.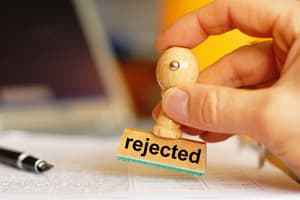 The AAFP decided to not move forward with the resolution because "minimum competency standards are appropriately set by state licensing boards." They also noted that they already have a "policy on pain management and opioid abuse."
One delegate who supported the ruling said that physicians can easily learn how to prescribe methadone safely by reading the 2006 drug alert issued by the FDA.
However, many medical professionals in attendance felt that not training physicians on how to prescribe methadone could lead to fatal consequences.
"Methadone is going to be the number 1 drug causing drug overdose very soon because it is so cheap," said one New York delegate who testified.
Opiate Training
Other opiates have specific requirements on the training required before physicians can prescribe them, as well as how many people they can treat at one time. For example, the Narcotics Addict Treatment Act limits physicians to prescribing Suboxone to 30 patients in the first year that they obtain the waiver to dispense it. After the first year, they can prescribe it to up to 100 patients.
"The reason for the cap on the number of patients is that a person with opioid dependence has substantial needs. These are not patients who can come in a couple of times a year," explained Elinore McCance-Katz, MD, PhD, Professor of Psychiatry at the University of California San Francisco and former president of the American Academy of Addiction Psychiatry.
"We know from research that just giving these patients medication does not heal their addiction. They need more than that. Because of these multiple needs, a doctor would be hard pressed to meet the needs of more than 100 such patients."
We know from research that just giving these patients medication does not heal their addiction.-Elinore McCance-Katz
Take Our "Am I a Drug Addict?" Self-Assessment
Take our free, 5-minute "Am I A Drug Addict?" self-assessment below if you think you or someone you love might be struggling with drug addiction. The evaluation consists of 11 yes or no questions that are intended to be used as an informational tool to assess the severity and probability of a substance use disorder. The test is free, confidential, and no personal information is needed to receive the result.
Methadone's Legitimate Uses
But when it's prescribed properly, methadone can be beneficial in helping addicts overcome opiate addiction. An August 2014 report from British Columbia's medical health officer confirmed the methadone program throughout the province is saving both lives and money. The rate of death for those using methadone as part of opioid substitution treatments is half of those using street heroin.
Meanwhile, the annual-per-patient cost is $4,200, compared to $45,000 for those who go untreated in the U.S.
If you're concerned, talk with your doctor about his or her experience with prescribing methadone. Ask about any specific training they've had in dispensing and don't be able afraid to visit multiple physicians before finding the right one to write you a prescription.
Additional Reading: Are We Losing Faith in Methadone Programs?
Image Source: Pixabay