Are Doctors to Blame for Prescription Drug Abuse?
Here's a shocking fact: Although the U.S. makes up only 5 percent of the world's population, we consume 75 percent of the world's prescription drugs. Think about that for a minute; we are consuming massive quantities of pharmaceuticals on a daily basis.
Drowning in Prescription Drugs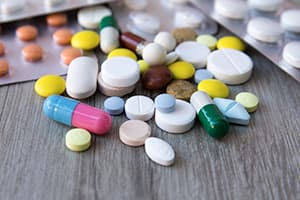 In a culture of quick and easy fixes, prescription medication has become synonymous with "wellness."
The problem of overprescribing medication is rampant in America and pharmaceutical drug overdoses are now one of the leading causes of death in the nation.
However, mega-prescribing is much more than just a reflection of this cultural mantra.
While we value convenience and easy fixes, systemic processes can also lead to overprescribing. Although prescription drugs are necessary and lifesaving in many circumstances, the correlation between prescription drugs and prescription drug addiction is undeniable. And the adverse effects are becoming increasingly apparent.
Prepare Yourself for these Numbers
The numbers are staggering and The Centers for Disease Control and Prevention (CDC) has now officially labeled prescription drug abuse as an epidemic.
According to CDC data, the percent of people taking at least one prescription drug increased by 50 percent between the years of 2007 and 2010. According to CDC data, the percent of people taking at least one prescription drug increased by 50 percent between the years of 2007 and 2010. And researchers from the Mayo Clinic, a non-profit medical research center, report that over 20 percent of Americans now take five or more prescription drugs.
So, who's to blame for overprescribing? Are doctors too heavy on the prescription pad? Are big pharmaceutical companies holding the pen? Or, are we too ingrained into a culture of quick fixes? Truthfully, everyone plays a role in this complex issue.
Flooding the Streets with Prescription Opiates
Many would argue that prescription pads have almost replaced the roles of therapeutic doctors. It's as if healing and sobriety are no longer factors.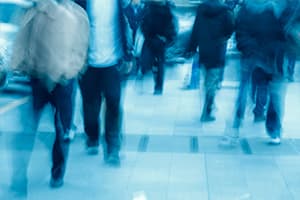 Although commonsense lifestyle changes and non-drug treatment may alleviate conditions such as insomnia or simple abdominal pain, there are doctors who rely solely on prescribing drugs to treat patients.
In an almost ironic twist, this may lead to drug cascading, which is the process of prescribing one drug to treat the symptoms caused by another drug. In essence, doctors are prescribing drugs to treat symptoms of prescribed drugs, which may or may not have been necessary in the first place.
Along with drug cascading, doctors are also being criticized for succumbing to the "business" of healthcare rather than the practice. In other words, they increasingly represent a professional front for the billion-dollar drug industry instead of focusing on wellness.
And that brings us to the elephant in the room: Big pharma.
Big Pharma's Role in the Opiate Epidemic
As direct marketing laws regarding prescription drugs began to relax over a decade ago, the drugs themselves became increasingly viewed as a commodity rather than a treatment. This catalyst allowed pharmaceutical companies to grow into powerful money-making juggernauts – it was the birth of "big pharma."
Prescription Drugs are Big Business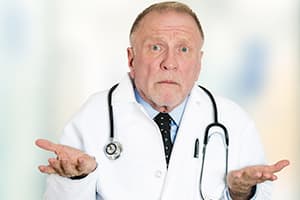 The average American is inundated by pharmaceutical commercials 24/7 and patients are increasingly "Asking their doctor…" about a range of drugs.Pharmaceuticals are big (very big) business; doctors are continually lobbied to add new drugs to their prescription pad regimen, regardless of their proven effectiveness or safety. In fact,
reports
show drug-makers spend roughly 15 billion dollars each year on U.S. drug promotions alone.
Although it's easy to blame big pharma for the opiate epidemic, they're still businesses with shareholders. When it comes down to it, their bottom lines will always take precedent over patient health.
Luckily, tighter industry regulations have been established as a tool to combat the practice of "pushing" more profitable drugs over more effective, affordable or safer drugs.
Supply vs. Demand Mentality
It can be argued that the prescription drug epidemic is merely a symptom of American culture that prefers quicker, faster, and more convenient – a healthcare version of supply and demand, if you will. However, the epidemic of prescription drug abuse is a far more glaring – and serious – symptom of overprescribing drugs.
As result, we're left with statistics that include:
Opioid prescriptions increased from 76 million in 1991 to an astounding 207 million in 2013.
The National Survey on Drug Use and Health reports 4 out of 5 current heroin addicts began using after abusing prescribed opioids.
Overdosing on opioids like OxyContin and hydrocodone has spiked dramatically in recent years. Not surprisingly, many experts directly attribute this rise to overprescribing.
Remember Who's in Charge…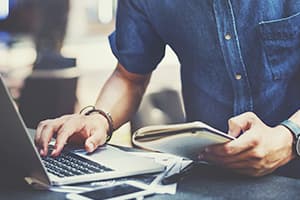 No matter how you feel about America's prescription drug culture or our current healthcare system, it's important to understand that you are ultimately in control of the decisions made regarding your health.
Perform research, seek second-opinions and always be discerning when taking a drug that's designed to affect your mind and body. The more you know, the better off you'll be to make informed and beneficial .
And one more thing; never give doctors, pharmaceutical companies or cultural trends the power to make healthcare decisions for you. You're in charge of your sobriety; your questions, concerns and reactions are valid. Let your voice be heard.
Learn more about the epidemic of prescription drug abuse.
Image Source: en.wikipedia.org, commons.wikimedia.org, deviantart.com