Alcohol Moderation: The Good, the Bad and the Ugly
It's not a new debate. For over 50 years, the abstinence and moderation camps have each pitched their arguments. Which is one better? Should we moderate our drinking or just quit altogether?
The truth is, various studies have shown that both of these treatment methods can work. In the end, it largely depends on the individual, getting a correct diagnosis of his or her problem and following through with the treatment plan.
If alcohol moderation has not worked for you and your alcohol use has become a problem, now is the time to seek help. Our admissions navigators can provide the support and information that you need as you begin the journey toward being clean and sober. Call .
The Facts about Alcohol Moderation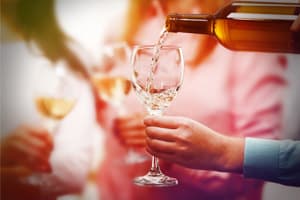 Is alcohol moderation right for you? Well, one of the most important things to consider is where you fall on the severity spectrum. The National Institute of Alcoholism and Alcohol Abuse reports we now have triple to quadruple the number of problem drinkers, which are on the lower end of the severity spectrum, compared to the number of alcohol-dependent drinkers, which fall on the high end.
This suggests a lot of drinkers out there could possibly benefit from alcohol moderation, so long as they are able to control their drinking. Those with milder drinking problems are more likely to succeed with moderation. It is important to seek professional opinion to help discover where you or your loved one is on the spectrum.
Benefits – Even in Failure
If you suspect your loved one needs to abstain rather than moderate, but they are only willing to try moderation, this can still be beneficial.
It's a step in the right direction: Experts suggest this method can be helpful for those who are hesitant to seek help because they are overwhelmed by the thought of a life without drinking. If they are willing to try moderation, they are still expressing a desire to get help and are demonstrating motivation to change their relationship with alcohol. These can be important first steps.
It's a revealing test: Failure to successfully moderate one's drinking can also be an important step in recovery. It can reveal the issue is more of a problem than previously recognized. If you or your loved one is unable to cut back as desired, it forces the realization that this is an issue. They need to switch to abstinence instead. (About 30 percent of moderation program members go on to abstinence-based programs.)
What Does Moderation Look Like?
Moderation Management (MM) offers a specific approach and tactics to assist drinkers in moderating their drinking. The program offers a mutual-help environment, a nine-step program and tools to use for drinking moderation.These include:
Keeping a record of all drinking
Alternating alcoholic and non-alcoholic beverages
Not drinking until a later hour of the day
Resisting urges to drink
Who Can Benefit From Moderation?
Experts report that those who have few or no symptoms of alcohol dependence have the highest success rate and best chance of benefiting from MM. (Those who don't experience blackouts, shakes, sweats.)
Those who show signs of physical dependence and whose lives have already suffered severe damage due to alcohol use are less likely to become moderate drinkers. These individuals typically have to abstain rather than moderate. However, as noted, trying moderation first is at least a step in the right direction, and may be the solution your or your loved one needs.
Additional Reading:  Is Drinking in Moderation an Acceptable Outcome?
Image Source: iStock