5 Appealing Rehab Features for Single Parents
Addiction is an emotionally, psychologically and physically demanding hurdle to conquer. The sacrifices required to enter – and successfully complete – rehabilitation can be a complicated matter, particularly when children are involved.
For single parents, signing into a rehab facility can sometimes seem an impossible feat. Financially, the treatment is expensive. Socially, single parents can often run the risk having their children placed in foster care. And as if that's not enough, there's the lingering question of who will assume responsibility for the kids over an extended period of time? These are all valid concerns and highlight the stark reality of single mothers and fathers currently struggling with addiction.
Today there are a number of facilities and programs that specifically cater to families in need – including single parents. Let's take a look at some available rehab features that are particularly helpful for these parents:
Dual Diagnosis Treatment
For single parents, recognizing their substance abuse and taking the steps toward recovery is only half the battle. The most known program used in rehabs is the 12-step program, which specifically tackles detox and a plan for abstaining from drugs or alcohol. However, the program does not address mental health issues.
Rehab facilities that cater to single parents may offer dual diagnosis treatment as an alternative to the 12-step program. Due to the stresses of single parenting, substance abuse begins as the result of a mental health issue, such as, commonly, depression.
Residential Programs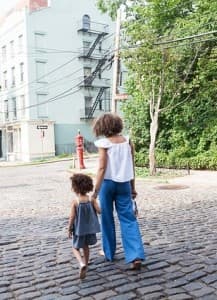 A major reason that many single mothers and fathers procrastinate about going to rehab is because they're unable to find a family member or trusted friend to act as guardian. Or they fear their rehab stay will land their children in foster care.
Depending on the rehab facility, particularly for single mothers or pregnant women, there are programs that have residential programs. These programs often allow mothers to bring up to two children to stay with them in rehab.
Alternative Therapies
Along with dual diagnosis and substance abuse treatment, facilities may offer alternative therapies that recovering addicts can continue to practice throughout their life. Practices such as yoga and meditation are examples of alternative therapy that can be used to tackle cravings, relapse triggers, and stress.
Parent Coaching
Parent coaching is offered during addiction recovery in order to address the emotional strain between parent and child. During the course of addiction, children may have encountered abuse and neglect. Parent coaching allows the parent to acknowledge and take responsibility in order to begin repairing the damage done. Parents learn new life-long skills in order to effectively communicate with their children.
Aftercare
The mind and body have survived detox. The 70-day stay is over: Now what? How does a recovering single parent adjust back into being the head of household? Many feel that once rehab is over, you're on your own; however, having an aftercare plan is crucial for relapse prevention.
A number of recovery centers offer aftercare programs to help those maintain sobriety throughout the rest of their lives. Those who have completed rehab have access to aftercare support such as relapse prevention groups, transitional housing, and individual counseling sessions.
Learn more about drug abuse and addiction treatment options.
Image Source: iStock