3 Risk Factors for Foster Youth Drug Abuse
In 2013 there were almost 400,000 youth in the US foster care systems.
Youth in foster care boast a medley of tragic experiences that put them at high risk for drug use. Abuse and neglect are obvious criteria for entry into foster care systems, they however are only a part of the larger picture. Each foster youth is likely to have a parent with a history of substance abuse and come from poor communities filled with violence and easy access to drugs. Research shows that abuse, trauma, poverty and parental substance all individually increase adolescent substance abuse. One can only imagine their collective weight resting on the shoulders of one child, this is the experience of most children in 'out of home care'.
It is well understood that maltreated youth use drugs at a higher rate than most other youth. Of youth who have ever been in foster care, almost 34% report using drugs compared to only 21% of youth never in foster care. These drugs include marijuana, methamphetamines, cocaine and alcohol. This does not however include the psychotropic drugs that are often administered to these youth at high rates without proper assessment.
In addition to linking children and families to substance treatment programs, child welfare systems across the country are attempting to adopt best practices to reduce harm. Although no system has mastered the prevention of drug use among foster kids, many are working diligently to address the psychosocial factors that make these youth find an ironic yet not surprising sense of security in drugs.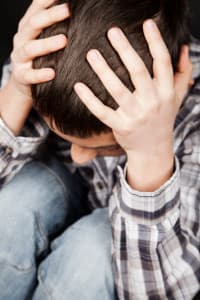 Differentiating Behaviors from Underlying Needs: Many systems focus on behaviors of youth in care and respond by throwing services at them. When a child is moved from foster home to foster home for throwing bricks through windows we send him to anger management. An astute assessment of his underlying needs might show an unaddressed history of trauma or a need for security and intimacy that has been neglected. When a child's underlying needs are met, we can fill the voids created by their experience and provide them with tools that minimize the psychic pains that often lead to drug abuse.
Collaborative Systems Integration: When systems decide not to operate in silos and collaborate with one another we can see true change. In Los Angeles County, the Department of Children and Family Services (DCFS) works collaboratively with their Department of Mental Health (DMH). DMH clinicians are actually collocated in DCFS offices to provide a robust array of services for youth in care without delay. As a result, multi-disciplinary child and family teams are created to address youth needs from a strength-based perspective. These systems service the entire family and incorporate programs like Wraparound and Family Preservation to ensure that youth are returning to safe environments while working to minimize the family cycles of abuse and poverty.
Treatment Foster Care (TFC): Of all youth in foster care, those with the highest needs are often placed in group-homes. These youth have often bounced from home to home as a result of their unmet needs, often being re-traumatized with each move. In 2001 there were 100,000 foster youth in group care. TFC provides an evidence based alternative to group care. In TFC specially trained foster parents learn to work with high needs youth, allowing them to benefit from corrective emotional experiences with professionally trained caregivers inside loving homes. Research shows that TFC decreases placement disruptions, runaways and delinquent peer associations.
These programs and many others help to ameliorate substance abuse problems but are not sufficient enough. Not only are these youth in great danger while in care, they also show worse outcomes related to their lifetime prevalence of drug abuse, homelessness, unemployment and incarceration. If we want to save these youth we must begin attending to them and their needs more succinctly.
Donald E Grant Jr., Psy.D., is a sociocultural analyst and a graduate professor of psychology in Southern California.