How to Find a Work Addiction Treatment Rehab Program for Workaholics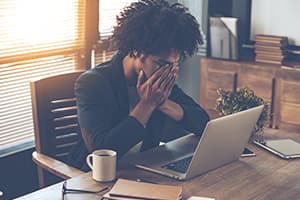 Entering a work addiction rehab center is probably the last thing on the minds of most workaholics. Many do not recognize workaholism as an addiction that requires rehabilitation and therapy. However, work addiction is a behavioral condition that often leads to the degradation of physical health and abandonment of interpersonal relationships. Work addiction treatment centers offer help and support to workaholics and their families. Call today to discuss therapies and treatment options for this type of addiction.
Distinguishing a Workaholic
…about 27 to 30 percent of American workers are work dependent or workaholics.-U.S. National Institutes of HealthAccording to the U.S. National Institutes of Health, about 27 to 30 percent of American workers are work dependent or workaholics. Most of these people are parents who have children between 5 to 18 years old. While it may be easy to conclude that these people work to support the education of their children and the financial needs of their families, most compulsive workers display unhealthy work patterns. Work addiction rehab programs strive to break these patterns through therapy.
The University of Bergen has developed a tool to measure work addiction. This tool is called the Bergen Work Addiction Scale and is an exam-based instrument that determines the level of work addiction based on seven core elements of addiction: mood modification, tolerance, salience, withdrawal, conflict, relapse and recovery problems. These elements are displayed in the following situations:
Thinking of ways to have more time for work
Spending more time at work or working more than required or initially intended
Working to lessen feelings of depression, helplessness, anxiety or guilt
Continuing to work even after being told to cut down on working hours
Feeling anxious if forbidden from working
Prioritizing work over normal activities, hobbies and social relationships
Working excessively at the expense of your overall well-being
The items are scored using the following scale: (1) Never, (2) Rarely, (3) Sometimes, (4) Often and (5) Always. If you are classified as often or always on four out of these seven items, then you are identified as a workaholic.
Inpatient or Outpatient Facilities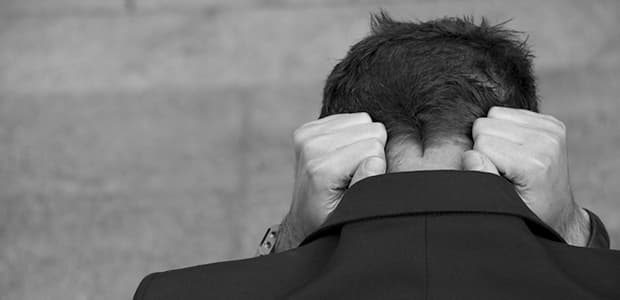 Work addiction rehab programs identify the level of work addiction through the Bergen scale, physical tests and interviews. While work addiction is usually treated in an outpatient rehab center, some cases may require residential therapy. These special cases include workaholics who experience professional exhaustion and manifest symptoms of anxiety, fatigue, irritability, depression and physical ailments like hypertension, kidney and heart complications, and cardiovascular diseases.
Although treating work addiction in inpatient treatment centers may require days or weeks away from work, it is often necessary. Work addicts may manifest anxiety and depression because of their inability to work or their craving for a nonstop workweek. In most cases, work addicts display withdrawal symptoms similar to those experienced by substance or drug addicts during the rehabilitation process. Work addiction rehab centers addressed these symptoms through counseling and behavioral modifications.
Substance abuse and addiction are usually treated in inpatient or outpatient facilities. If you want to learn more about whether work addiction rehab is right for you, call our hotline at .
Various Treatment Approach
…work addicts work either excessively or compulsively.-DUWASAccording to the Dutch Workaholism Scale (DUWAS), work addicts work either excessively or compulsively. Since work addiction is a behavioral disorder that is considered similar to gambling addiction and compulsive buying, the treatment focuses heavily on cognitive and behavioral intervention strategies, motivational interviewing, multidimensional family therapy and the 12-step approach.
Behavioral intervention therapy is centered on therapies such as relaxation techniques, imaginary desensitization, behavioral monitoring, social skills training, assertiveness training and problem-solving techniques. Cognitive intervention therapy focuses on altering compulsive behavior by changing the mindset of the workaholic toward their work pattern. While this approach is often combined with cognitive behavioral therapy, or CBT, some workaholics respond better to separate intervention therapies.
Many workaholics don't know how to feel about the idea of changing their work patterns. Most do not realize the impact of excessive working on their interpersonal relationships or its effect on their physical or mental health. Motivational interviewing performed in work addiction rehabilitation centers helps reduce this ambivalence by helping the client realize the negative effects of compulsive working. It also helps them to avoid workaholism in the future.
Workaholics tend to focus more on their work than on relationships with family and friends, and can strain those relationships as a result. Family counseling is a significant step towards combating work addiction, because it deals with the patterns of workaholism and acceptance that have evolved within the family unit. Counselors can also help design a healthy schedule in which both work and interpersonal relationships are addressed with equally shared time and attention.
The 12-step approach of Workaholics Anonymous is derived from the 12-step system of Alcoholics Anonymous. Like AA, WA is a local self-help support group intended for people obsessed with their work. In WA, workaholics learn how to pace themselves and develop skills needed for a balanced life. Like other support groups, WA maintains the privacy and integrity of its members.
Payment and Treatment Costs
In many cases, work addiction is not covered by your insurance policy. It is best to call a reputable work addiction rehab center to find out about payment options. You can also reread your employee benefit handbook to determine whether work addiction or any related condition is covered by your company.
I Want to Find an Executive or Luxury Rehab Center
If business concerns have stopped you, a family member or a friend from getting assistance for a drug or alcohol problem or behavior-related addiction, executive rehabilitation programs may be what's needed. Combining top drug, alcohol or behavior addiction treatments with the freedom of computer and cell phone access, an executive or company president can get treatment in comfort and style.
Many current substance and behavior addiction treatment facilities feature the nicest amenities you'd expect in 4 and 5-star hotels, with your success and enjoyment being the primary goals. From 5-star chef-prepared meals and fine linens to gym facilities and in-house massage therapy, you can get the greatest drug, alcohol or behavior addiction treatment for yourself, your family member or your friend while relaxing in comfort. For help locating the perfect luxury treatment programs for work addictions or other behavioral or substance-related problems, call our toll-free hotline as soon as possible at .
Prevention of Relapse
Work addiction rehab programs help addicts through the recovery process by introducing them to a local support group. Private rehabs also offer one-on-one therapy and behavior monitoring until the patient recovers from work addiction. Former workaholics can also join the rehabilitation community to find help with the long-term recovery process. This is especially beneficial for workaholics who are having relapse problems even after attending multiple therapy sessions.
Realizing that you are sacrificing more important matters like family, friends and physical health for your personal growth can be a rude awakening. It is important to understand that a productive career is not the only important part of your life. Call to find work addiction rehab facilities in your area and learn how to balance your relationships, health and career.
More resources about
How to Find a Work Addiction Treatment Rehab Program for Workaholics

: