90-Day Alcohol and Drug Rehab Programs Near Me
What is a 90-Day Rehab Program?
Inpatient Rehab Centers
Many 3 month drug and alcohol addiction treatment plans are conducted in residential or inpatient settings. These are often referred to as 90-day residential rehab programs. During this period, residents live at the facility and interact with their peers, therapists, and doctors.
This allows for around-the-clock supervision and, when necessary, access to medical services. Such a level of care is especially appropriate for those who may have a severe addiction, co-occurring mental health conditions, suicidal ideation or behavior, special medical considerations, or a history of poor treatment compliance.4
Outpatient Rehab Centers
Outpatient clinics can also provide 90-day substance abuse programs. However, it is common to continue some duration of outpatient treatment after a 90-day inpatient drug or alcohol rehab program has been completed. Often this care continues for far longer than 90 days to help patients get the most benefit out of treatment. Outpatient treatment sessions can be scheduled around the patient's work, school, or home responsibilities. Good candidates for outpatient treatment include those with mild addictions, strong motivation to recover, sober support systems, and reliable transportation to the clinic.4
How to Pick a 90-Day Rehab Program
There are many things to think about when choosing a 90-day substance abuse rehab program, even if you're considering a local 90-day rehab center near you. You'll want to consider your specific addiction, the severity of your addiction, the type of treatment program, your preferred treatment location, the price of the rehab, and your insurance coverage.
90-day rehabilitation centers can provide you with a solid foundation for recovery.  Treatment doesn't have to be expensive; to better understand if your insurance will cover most or all of the treatment, check your insurance coverage today.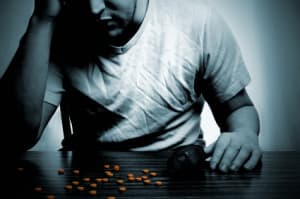 What to Look for in a Treatment Program
A survey was conducted in 2016 by Recovery Brands asking those leaving a rehab program what facility aspects they saw as top priority aspects to examine when looking at treatment programs.
The highest-rated priority was the program's financial policies, such as financial support, payment options, and insurance accepted.
They also appreciated the clinic's offerings (recreation, food quality, room quality, etc.) a lot more after completing treatment.
Individuals considering treatment should consider a facility's payment policies as well as the facility's offerings to help with their final treatment choice. Read More
Why Choose 90-Day Inpatient Residential Rehab?
Addiction can take various forms and it is important to choose a comprehensive treatment facility that can meet the needs of the individual. A 90-day inpatient residential rehab program for drug and alcohol addiction is best for those who may have relatively severe or long-standing addictions.
The additional time spent in the residential rehab clinic empowers individuals with solid relapse prevention skills and further enables teaching of methods to manage stress and other problems without going back to drugs or alcohol. 90-day drug treatment centers may also be appropriate if there are other underlying medical or mental health issues or if the individual has a weak support system or chaotic home life.
If you'd like to know whether your insurance may cover the full or partial cost of rehabilitation at one of American Addiction Centers' various rehab centers across the states, simply fill in your information in the form below.
Signs of Addiction
Some signs that you may benefit from addiction treatment include:5
You take the substance in larger amounts or for longer periods of time than intended.
You fail to cut down or control your substance use.
You experience strong cravings to use.
You spend an inordinate amount of time obtaining and using drugs, as well as recovering from their effects.
You continue to use drugs or alcohol regardless of failure to fulfill home, work, or school responsibilities.
You repeatedly use drugs or alcohol despite experiencing interpersonal, social, physical, or psychological problems caused or worsened by use.
You regularly use the substance in dangerous situations, such as while driving.
You develop a tolerance, requiring higher or more frequent doses to experience the desired effects.
You experience withdrawal symptoms when you attempt to quit.
If you suspect that you may have a drug or alcohol addiction, it's important that you seek out a professional evaluation from a physician or therapist who can diagnose you.
Are 90-Day Rehab Programs Private and Confidential?
All treatment facilities are bound by a federal privacy law known as the Health Insurance Portability and Accountability Act (HIPAA). HIPAA ensures that all information regarding your treatment and even your presence in treatment must be kept private and confidential. Treatment center staff members are not allowed to release any information about any patient unless a consent form has been signed, or in the event of an emergency.
Substances Treated in 90-Day Drug Rehab Programs
Addiction treatment in a 90-day rehab program can be provided for substance use disorders as well as behavioral addictions and, in some cases, eating disorders. Some treatment centers may also provide mental health services along with addiction treatment.
Substance abuse rehab programs can include treatment for but are not limited to:
Treatment is available for other types of addictions as well. However, not every treatment program will be able to accommodate the full range of addictive disorders, so will be important to seek assistance from one that can tailor a program to specifically address your issues.
Admissions and Rehabilitation Process
When a person starts addiction rehabilitation, the first step is intake. Intake is when the patient meets with a counselor to provide a detailed history of the addiction to be treated, as well as any pertinent medical and mental health considerations, in order to determine the best course of treatment. During intake, program rules will be explained, as well as completion of consents forms and any other necessary paperwork.
In many cases, just the following intake, a period of detoxification (detox) will commence. Detox can take a few days or a few weeks, depending on the addiction. A structured detox allows people to withdraw from various abused substances as safely and comfortably as possible.
After detox, patients will transition into ongoing addiction therapy for the remainder of the rehab duration. Addiction therapy incorporates a number of behavioral therapeutic techniques and, in some cases, medication-assisted treatment interventions to address an individual's recovery needs.
Prior to the completion of a 90-day substance abuse program, aftercare planning will take place. A strong aftercare plan can make all the difference when it comes to long-term sobriety. Various aftercare programs, including sober living arrangements, ongoing outpatient group therapy, individual substance abuse counseling appointments, and regular 12-step or other support group meeting attendance can help people stay on course once the initial period of rehabilitation has ended.
Paying for Drug or Alcohol Rehab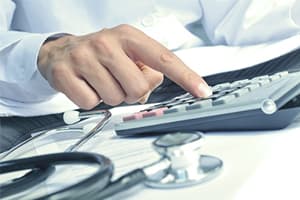 Many addiction rehab programs offer to finance or sliding scale fees and accept various insurance plans, but this depends on the particular program you are interested in. The price range for addiction treatment varies significantly depending on:
The length of stay.
Amenities provided.
If the program is for inpatient or outpatient treatment.
90-day residential treatment programs vary in cost, from $200 to $700 per day, totaling $33,000 to $58,000. These costs will change based on the level of care needed, the luxuries offered by the program, and the location of the program.
Finding a 90-Day Inpatient Rehab Near Me
Whether you find a 90-day inpatient rehab center near you will depend on where you live. You can use our directory listings to search through residential inpatient rehabs near different locations and even view listings by State, county or city. If you have the time, and if the rehab centers that you are considering are near you, it would be ideal to visit each one in person. Pay careful attention to how you feel about the surroundings and the staff.
Should I Travel or Stay Near My Home?
The best 90-day rehab center for your individual needs may not necessarily be located near you or even within the same State as you. The best addiction treatment program for you is one that will address your addiction needs and be able to make you feel comfortable and secure. Sometimes people like to go away for rehab so there is less pressure from work, friends, or their home environment. Individuals with a strong community and family support may want to stay closer to home. The helpline number will also be able to assist you with all your needs and location preferences.
Are You Ready for Treatment?
The best thing to do before committing to addiction rehab is to make sure you or the addicted person is willing to go. A person can't be forced into treatment. It can be difficult to recover when a person will not admit to having a problem. Although it is not always feasible to wait, if someone is willing to go to rehab they may be more likely to invest themselves in the recovery process.
Many addicted people do not feel ready to start treatment and leave their addiction behind, but it can be done and rehab works. If you want to reclaim your life and believe that addiction is holding you back, you are ready. Recovery is possible.
Ready to Take the First Step?
Verify your benefits instantly to find out if your insurance covers some or all of the cost of a 90-day rehab program.
Preparing to Enter Rehabilitation
As a friend or family member of an addicted person or if you are seeking treatment for yourself, you may wish to become educated about your options and the way addiction rehab works. Start with some reputable sources, such as a medical doctor, therapist, or informational website. Some things you might want to ask about can include: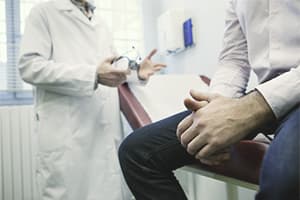 Interventions and how to proceed with rehab intake after an intervention is staged.
Why detox is completed first and the risks of withdrawal for various drugs and alcohol.
The difference between inpatient and outpatient treatment.
What the visitor policy is.
What type of evidence-based interventions are used?
What amenities and services are offered.
Whether they treat dual diagnoses.
Whether they can adequately treat co-occurring medical conditions.
What accreditations and licensing the program has.
What credentials the staff members have.
Addiction Treatment Methods
There are many types of addiction rehab programs available. Treatment methods for 90-day rehab programs are focused on groups and individuals having a common goal, along with regular individual therapy sessions.
These groups help the members provide peer support that can help individuals stay away from drugs and alcohol. Groups often focus on activities that people wish to complete together and may discuss common problems that the group members share. These groups may include:
Behavioral therapy.
Cognitive-behavioral therapy.
Family sessions.
Psychoeducational sessions.
Non-12-step programs.
Non-spiritual programs.
12-step programs with group meetings.
Spiritual meetings.
Faith-based programs.
Specialty Addiction Rehabs
Some addiction treatment programs cater to the specific needs of certain individuals or demographic groups. Such specialized rehab varieties include:
What Happens After My 90-Day Rehab Program?
After rehab, a person has several options for aftercare. Throughout the treatment stay, staff works with patients to develop an individualized aftercare plan. This can include continuing treatment in an outpatient facility, where individual and group therapy sessions are held on a regular basis.
Attending private individual counseling can also be highly effective at preventing relapse. Attending 12-step or other types of self-help programs is another good aftercare choice. This allows for the development of a strong, sober support group, as well as rewarding positive behavior, and modeling of healthy, sober behaviors.
Self-help meetings are often hosted by residential inpatient facilities, to provide a transition into meetings. Attending meetings after completion of a 90-day substance abuse program can make it easier to reintegrate into one's daily life without having to drink or use drugs.
Make sure to ask your chosen recovery center about sober living and extended care for recovery. Sober living environments can be used as halfway houses to support your sobriety as you transition back into the "real" world outside the treatment center. This can be beneficial to some people after addiction rehab.
Aftercare and outpatient therapies that are continued after rehab can also be very helpful. Each addiction treatment facility may have different options for:
Finding a Suitable 90-Day Alcohol and Drug Rehab Program
It is never too late to seek help for addiction. Whether the addiction is mild, moderate, or severe, a 90-day addiction rehab program can help to get the addiction under control. There are many treatment options available to help an addicted person reach recovery and live a healthier, happier life.
Recommended Rehab Treatment Articles
Articles Related to 90-Day Addiction Treatment
Sources
National Institute on Drug Abuse. (2012). Principles of drug addiction treatment: A research-based guide (3rd edition).
U.S. Department of Health and Human Services. (2016). Your rights under HIPAA.
American Addiction Centers. (2017).
Substance Abuse Treatment and Mental Health Services Administration. (2006). Detoxification and Substance Abuse Treatment: A Treatment Improvement Protocol, Tip 45.
National Institute on Drug Abuse. (2016). The Science of Drug Abuse and Addiction: The Basics.
More resources about
90-Day Alcohol and Drug Rehab Programs Near Me

: