Addiction Rehab Treatment Resources for Those in Public Transportation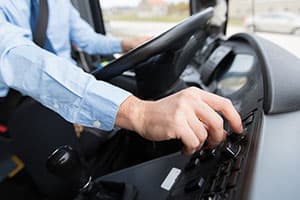 Public transportation workers have an important job: getting people to their destination quickly and safely. As a public transportation worker, you know how important it is to stay alert and focused so you can tackle any challenge you might meet. If you are addicted to drugs or alcohol however, you could be putting someone else's life at risk. It's easy to get in contact with a drug addiction counselor, and they can get you on your way to being clean and sober.
Inpatient Rehab vs. Outpatient Programs
After you've made the decision to get help, it's time to choose a rehabilitation center, which can be either inpatient or outpatient. Inpatient facilities require you to stay overnight for an extended period of time. At an inpatient facility, your cell phone and any other device will be taken, but these facilities have several phones set up to be used at different times during the day, allowing you to contact whomever you need. Outpatient facilities are less strict, requiring you only to check in daily with a drug addiction specialist at a center.
If you've unsuccessfully tried an outpatient facility before or feel you need extended assistance, consider a residential inpatient facility. Residential inpatient centers require you to stay overnight for an extended period of time, taking care of food, housing and laundry services. At this type of center, you will be involved in daily group therapy sessions focused on healing your addiction. There are many different types of behavioral problems and substance addictions treated at rehab facilities, but some of the most popular are Vicodin, valium, marijuana, Percocet, MDMA/ecstacy, heroin, alcohol, Ativan, klonopin, Xanax, ketamine, adderall, Zoloft, Ritalin, bipolar disorder, depression, gambling addiction, anger management, suboxone and oxycontin.
Executive Treatment
If you are a crucial requirement to the office, it is possible to seek out a center with a service known as executive treatment. Executive treatment allows you to stay in contact with coworkers through the use of an internet enabled laptop or tablet. During your down time between therapy sessions, you can continue to work on any project you may have started before your stay at the facility.
How Long Will My Inpatient Rehabilitation Last?
Typically, the length of time you stay at a rehabilitation center for drug, alcohol and behavioral disorder treatment for transportation workers will be either 30, 60 or 90 days. Everyone is different and requires specialized treatment. It is important to let your family know you will be unavailable for some time. You will benefit from any length of time in a rehabilitation center, but according to the Centers for Disease Control, it is recommended you stay for 90 days at the center to get the full benefits towards fighting your addiction.
What Happens During Rehab?
"If you are a crucial requirement to the office, it is possible to seek out a center with a service known as executive treatment. "
The first thing that will happen upon your admission to a rehabilitation facility will be an assessment of yourself by members of the center's staff. The staff members will confiscate any drug contraband or prohibited items and assess your personality. Afterwards, you will begin your detox. During a detox, your body can go through many different changes, so you may see an addiction doctor that may prescribe you medication to help deal with any withdrawal symptoms. A detox can last from three to 14 days. Once your detox is complete, you will begin therapy with the center's drug counselors and behavioral therapists. After you leave the facility, you will be encouraged to follow up through group therapy, and possible one-on-one sessions with a therapist.
Paying for Drug, Alcohol, and Behavioral Addiction Treatment
If you are treating addiction for transportation workers, the final cost can be a bit scary. Rehabilitation centers can cost between $7,500 to $120,000 – the more expensive option refers to high-end luxury treatment. Most affordable rehab centers cost between $18,000 and $35,000. Luckily, there are rehab centers that accept insurance, ensuring you will not be responsible for the full cost of treatment. Additionally, some centers offer financing, allowing you to pay what you owe in installments once you are back on your feet. Your company's HR department may also provide resources for assisting with the cost of treatment.
Should I Travel or Stay Near Home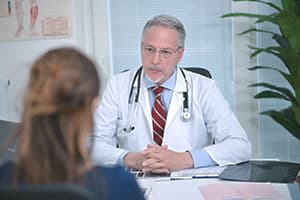 Addiction treatment options for transportation workers are not difficult to find, as they should be no different than for anyone else. It is a personal preference on whether or not you would want to travel to your rehab facility, but it is good to note that most suburban centers are surrounded by fields or forests, which can be calming in times of uncertainty.
Support Groups to Stay Sober
After you leave a rehab center, you will be encouraged to seek out support groups like Alcoholics and Narcotics Anonymous. These groups are crucial in your fight to stay sober, providing you with the courage and support you need through tough times. There are many different groups in your area, and the staff members at your facility can put you in touch with them.
Millions of people are affected by drug addiction and behavioral problems every year, and help is available. As a public transportation worker, it is imperative that you keep yourself sober to ensure the safety of your passengers. Call us at to discuss treatment options. Together we can help you overcome your drug addiction and stop it from controlling your everyday life. You can quit with the right help, and get back to the life you want.
Frequently Asked Questions
Are Drugs or Alcohol Affecting Your Work as a Public Transportation Worker?
Are you showing up late, unfocused during your routes, or falling asleep at the wheel? Those are signs that your addiction is affecting your job performance.
Are There Legal Consequences of Using as a Public Transportation Worker?
Yes. Driving under the influence is a serious offense, and can put many lives in danger.
Will My Company Keep My Treatment Private and Confidential?
The HR department of your company will make that decision, but normally these types of things are kept quiet.
Will I Be Able to Keep My Job if I Undergo Treatment?
This is up to your employer. If it is the first time, they may be more lenient.
Can I Continue to Work During Treatment?
When your body is detoxing, it goes through many changes and can be robbed of energy. It is up to you whether or not you feel healthy enough to work.
Can I Use My Phone or the Internet During Treatment?
Normally, an inpatient facility will confiscate your phone upon admission. Ask for executive treatment if you think this will be a problem.
Questions and Answers
Can Job Stress Cause a Drug or Alcohol Problem?
Yes. Dealing with the hassles of the road or transportation work can be hard, and it is normal to want something to take the edge off. It is possible that you can develop a full time drug addiction from recreational use of substances.
Can I Get Treatment for a Dual Diagnosis (Both an Addiction and Behavioral Disorder)?
Yes. Call ahead to your center of choice to discuss treatment options. Many centers offer drug addiction counseling and behavioral therapy.
What are the Most Commonly Abused Drugs in the Workplace?
Marijuana is the most commonly abused drug in the workplace. The second is cocaine, and according to the NCADD, prescription drug abuse is also on the rise. Addiction treatment options for transportation workers should address these drugs as well as others.
Recommended Rehab Treatment Articles
More resources about
Addiction Rehab Treatment Resources for Those in Public Transportation

: