Addiction Rehab Treatment Resources for Teachers and Professors
Rehab Programs for Teachers and Professors
Teachers and professors are responsible for educating students. The workplace can be a very stressful environment for teachers, as parents, students, and school administrators all have different desires. Unlike medical professionals, teachers do not have direct access to certain drugs, which explains the lower rate of illicit drug use. It is estimated that 4 percent of teachers and professors suffer from substance abuse. Even though this number is low, statistics show that the availability of illicit drugs such as heroin is increasing. Substance abuse is a serious issue, and it is critical that teachers and professors suffering from drug use get professional help as soon as possible.
Inpatient Rehab vs. Outpatient Programs
Educators suffering from substance abuse can choose between the addiction treatment options for teachers – inpatient rehab and outpatient rehab programs. Outpatient drug, alcohol and behavioral disorder treatment for professors require patients to work with medical professionals during the day, but patients do not stay overnight. Inpatient rehab programs require patients to be housed at a facility for the duration of the substance abuse treatment. Rehab programs typically last from 30 days to 90 days. Below are substances associated with each program:
Inpatient Rehab
Alcohol
Heroin
Cocaine
Methamphetamine
Prescription Drugs
Morphine
Methadone
Ketamine
GHB
Methamphetamine
Outpatient Rehab
Tobacco
Alcohol
Prescription Drugs
Ecstasy
Cannabis
Heroin
Cocaine
Mushrooms
LSD
Khat
Should I Choose a Residential Rehab?
"Residential drug, alcohol and behavioral disorder treatment for professors provide teachers and professors with a strong support system and a structured recovery process."
Residential drug, alcohol and behavioral disorder treatment for professors provide teachers and professors with a strong support system and a structured recovery process. By staying at the facility overnight, patients eliminate distractions and can stay focused on getting sober. For patients looking for structure, residential rehab is a good option.
What Does Executive Treatment Offer Over Other Rehabs?
Executive treatment centers allow patients to use cell phones, tablets, and laptops in order to complete work. Most inpatient programs do not allow the use of technology to communicate with those outside the facility. Professionals choose executive treatment centers in order to continue their work while recovering from substance abuse issues.
How Long Will My Inpatient Rehabilitation Last?
Drug, alcohol and behavioral disorder treatment for professors durations can differ. The time that an individual spends in rehab depends on factors specific to each patient. Patients can spend as few as five to seven days in rehab, or as much as three months. Patients are typically required to stay in rehab until they make sufficient progress to living a sober, sustainable lifestyle. Below are the usual durations of inpatient rehab stays:
What Happens During Rehab?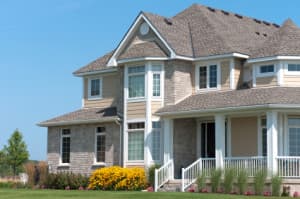 Treating addiction for a teacher is a process. During rehab, teachers and professors must successfully pass through several phases. The phases are as follows:
Intake and Assessment
Detoxing
Addiction Treatment
Specialized Care
Aftercare
Patients explain what risk factors led to their addiction during the Intake and Assessment program. During the Detoxing process, patients are safely weaned off of any illicit substances. During the addiction treatment phase, patients are taught how to create a sustainable, sober environment. During the last two phases – specialized care and aftercare – patients plan out their drug free lifestyle, and then put it in action.
Paying for Drug, Alcohol and Behavioral Addiction Treatment
Rehab facilities can be expensive, but there are several options for patients to choose from. Health insurance typically covers a significant portion of substance abuse treatment. What is not covered can be paid over a period of several months through a payment plan. Employers are not required to cover treatment costs, though some employers will do so.
Should I Travel or Stay Near Home?
This is a personal decision for each patient. Although staying nearby can be comfortable, it can also mean being close to distractions that keep you from your end goal of sobriety. Traveling can keep you in a structured program, but it can also mean that you are away from your family and friends.
Support Groups to Stay Sober
Treating addiction for a teacher often takes a support group. There are a variety of support groups available for teachers and professors to take advantage of. Inpatient rehab programs also have built in support systems. Finding the right support system is all about patients finding people that they trust and feel comfortable around.
Using Our Helpline to Determine Your Rehab Options
If you feel that you need help getting sober, give us a call at . Our team would be happy to help you find the right rehab program for your needs. Contact us whenever you need, and we'll work to get your on the path to sobriety.
It's Never Too Late to Turn Everything Around
Remember, it's never too late to overcome substance abuse, and there are plenty of addiction treatment options for teachers. Stopping substance abuse from taking over your life is critical to your future success. You can take your life back and quit using drugs and alcohol. Give us a call at today and we'd be happy to walk you through the rehab process!
FAQs
Are Drugs or Alcohol Affecting Your Work as a Teacher or Professor?
Teachers or professors using drugs, or overusing alcohol, are at risk for having substance abuse affect work performance. Any suspected substance abuse issues should be dealt with immediately.
Are There Legal Consequences of Using as a Teacher or Professor?
Teachers or professors found to be abusing drugs or alcohol could face fines or jail time, depending on the offense.
Will My Company Keep My Treatment Private and Confidential?
Yes, schools are not able to make an educator's medical information public.
Will I Be Able to Keep My Job if I Undergo Treatment?
That depends on the preference of the employer.
Can I Continue to Work During Treatment?
That also depends on the preference of the employer. Typically, teachers and professors don't work during treatment.
Can I Use My Phone or the Internet During Treatment?
Executive treatment centers allow patients to use the phone and the internet during treatment. Traditional inpatient rehab programs do not allow patients to communicate with others outside the facility. Treating addiction for a teacher in an executive treatment center means certain privileges that aren't available elsewhere.
Questions and Answers:
Can Job Stress Cause a Drug or Alcohol Problem?
It is possible, but drugs or alcohol abuse is not a proper way to cope with stress.
Can I Get Treatment for a Dual Diagnosis (Both an Addiction and Behavioral Disorder)?
Yes, dual diagnosis treatment is available at most rehab facilities.
What are the Most Commonly Abused Drugs in the Workplace?
Teachers and professors use several drugs to cover the symptoms of stress. Opiates are one of the more commonly abused drugs in this case.
Start The Journey Towards Sobriety
There are several addiction treatment options for teachers. Give us a call today at and get on the path towards sobriety! We'd be happy to help you get through your problems and get you closer to being clean. A structured environment and a good support system will have you feeling better than ever in no time. Contact us today and we'll help get you back on track!
Recommended Rehab Treatment Articles
More resources about
Addiction Rehab Treatment Resources for Teachers and Professors

: