Addiction Rehab Treatment Resources for Taxi and Bus Drivers
Rehab Programs for Taxi and Bus Drivers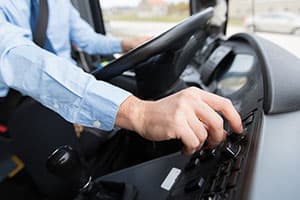 Taxi and bus drivers are responsible for driving people to specific locations. Those in the driving profession are tasked with getting others to their destination safely, so any sign of substance abuse is a concern. Taxi and bus drivers have a need to be awake and alert for long periods of time, which is why "uppers" are relatively high rate of usage with drivers. When drivers abuse substances, everyone on the road is at risk. In 2012, more than 10,000 people died in alcohol-impaired driving crashes, or one every 51 minutes. These are troubling numbers. In 2012, alcohol abuse cost the federal government $235 billion. Taxi and Bus Drivers suffering from substance abuse can get help: there are several options when it comes to drug, alcohol and behavioral disorder treatment for cab drivers.
Inpatient Rehab vs. Outpatient Programs
There are several important distinctions between inpatient rehab facilities and outpatient rehab programs when it comes to treating addiction for a bus driver. Inpatient rehab programs have patients stay overnight for a specific time period-usually between 30 and 90 days. Outpatient programs don't have patients stay overnight, however patients are still required to meet with a medical professional at least once a day for the duration of the program. Both inpatient and outpatient programs offer patients support systems and structure that can be difficult to find otherwise. Below are several of the substance abuse issues associated with treating addiction for a bus driver:
Inpatient Rehab
Alcohol
Heroin
Cocaine
Methamphetamine
Prescription Drugs
Morphine
Methadone
Ketamine
GHB
Methamphetamine
Outpatient Rehab
Tobacco
Alcohol
Prescription Drugs
Ecstasy
Cannabis
Heroin
Cocaine
Mushrooms
LSD
Khat
Should I Choose a Residential Rehab?
Residential facilities allow taxi and bus drivers to rehab without the distractions of an outpatient program. Residential rehab programs have the structure and immediate, round the clock support that many need in order to recover from substance abuse issues. Overnight visitors and laptop use are not allowed, which helps recovering substance abusers to avoid relapse.
What Does Executive Treatment Offer Over Other Rehabs?
"When drivers abuse substances, everyone on the road is at risk. In 2012, more than 10,000 people died in alcohol-impaired driving crashes, or one every 51 minutes."
Most programs associated with the drug, alcohol and behavioral disorder treatment for cab drivers do not allow patients to use laptops, cell phones, or tablets. Executive treatment centers make a special exception in this regard. Laptops, cell phones, tablets and other devices are allowed for work purposes. That way, professionals who are recovering from substance abuse don't have to let rehabilitation affect their career. Executive Treatment programs offer many of the same support systems found in outpatient and inpatient rehab facilities.
How Long Will My Inpatient Rehabilitation Last?
The length of an inpatient rehabilitation stay depends on the progress of the patient. Patients with severe addictions typically have longer stays. However, treating addiction for a bus driver can last as short as 7 days, or last as long as 90 days. Inpatient rehabilitation programs offer strong support systems that help patients to progress through several phases before their eventual release. Ultimately, the goal of inpatient rehabilitation programs is to help patients to learn how to live sober. Typically, patients will stay in rehab until this goal is met. Below are the most common treatment durations:
What Happens During Rehab?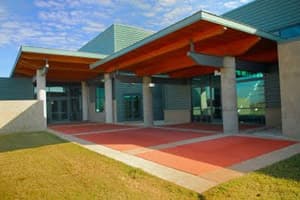 Rehab patients must complete several phases successfully before they are allowed to exit the program. The duration of these phases is dependent on the progress made by patients. The phases are as follows:
Intake and Assessment: In this phase, patients learn the conditions and factors that led to their addiction.
Detoxification: Patients are carefully weaned off of drugs with the help of a medical professional during this phase.
Addiction Treatment: During this phase, patients undergo psychotherapy to help promote positivity and motivation to stay clean.
Specialized Care: During this phase, patients work with their staff to determine a plan for staying sober after the end of their rehab stay.
Aftercare: Patients have left the facility at this stage, and are supervised only minimally by staff.
Paying for Drug, Alcohol and Behavioral Addiction Treatment
Paying for drug, alcohol and behavioral disorder treatment for cab drivers can get expensive. Inpatient programs that house patients can charge several thousand dollars for a 3 month stay. Outpatient programs do not offer housing serves and thus charge significantly less. Most health insurance packages offer some form of coverage for rehabilitation programs. Patients who have trouble paying in full immediately can talk to facility management about a payment plan. Although some employers cover costs associated with addiction treatment options for taxi drivers, it is not a legal requirement to do so.
Should I Travel or Stay Near Home?
The decision whether or not to travel can have ramifications on the rehab process. Rehab near home can allow family and friends to visit, which can be a source of motivation. However, rehab at a distant facility reduces the number of distractions, which can help patients stay sober.
Support Groups to Stay Sober
Taxi and bus drivers have access to a host of different support groups, such as Alcoholics Anonymous. Support groups are essential for keeping patients accountable and motivated to stay sober. Most rehab facilities have built in support systems that can provide limited guidance after a patient leaves the program.
Using Our Helpline to Determine Your Rehab Options
Call our helpline at and get the help that you need in order to stay sober. We'll provide you with a host of different rehab options, and you will be able to choose the program that will best fit your personal needs.
It's Never Too Late to Turn Everything Around
Patients always have the potential to turn things around. Even patients with substance issues can overcome addiction, and stop substance abuse from being limiting. Any patient can quit substance abuse with some encouragement, professional treatment, and a support system.
FAQs
Are Drugs or Alcohol Affecting Your Work as a Taxi or Bus Driver?
If a taxi or bus driver is abusing substances, the problem must be addressed immediately. Not only can drug or alcohol use put drivers at risk, it can also put passengers at risk. There are several addiction treatment options for taxi drivers to choose from once an addiction has been identified.
Are There Legal Consequences of Using as a Taxi or Bus Driver?
Drivers found to be abusing substances can lose their license and face fines or jail time.
Will My Company Keep My Treatment Private and Confidential?
Companies must keep all medical treatments private as per federal law.
Will I Be Able to Keep My Job if I Undergo Treatment?
That is up to the discretion of the individual employer.
Can I Continue to Work During Treatment?
No, drivers cannot continue driving during treatment for substance abuse.
Can I Use My Phone or the Internet During Treatment?
At the typical inpatient rehab facility, cell phones and internet use is forbidden. However, this is not the case at Executive Treatment Centers. Executive Treatment Centers allow internet and cell phone use for work.
Questions and Answers
Can Job Stress Cause a Drug or Alcohol Problem?
Although job stress can cause substance abuse problems, drug or alcohol use is not a suitable reliever for job stress.
Can I Get Treatment for a Dual Diagnosis (Both an Addiction and Behavioral Disorder)?
Yes, dual diagnosis treatment is available at most inpatient facilities.
What are the Most Commonly Abused Drugs in the Workplace?
The most commonly abused drugs for Taxi and Bus Drivers include amphetamine, which is a strong stimulant.
Start Living Clean And Sober Today
There are plenty of addiction treatment options for taxi drivers. You can start living clean and sober today. All you have to do is give us a call at . Our staff will help you to find the right rehab program for your personal needs. Anyone can beat addiction with professional help and a good support system. Get back on the track today by giving us a call!
Recommended Rehab Treatment Articles
More resources about
Addiction Rehab Treatment Resources for Taxi and Bus Drivers

: