Addiction Treatment Programs for Human Resources (HR)
Getting Addiction Treatment Help for Someone in HR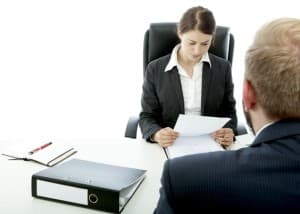 According to livedrugfree.org, employees cost their employers an average $1,000 annually because of the large healthcare expenses, absenteeism and reduced production that come alcohol and drug abuse. This extends to all employees in an office, including Human Resources workers. What are the addiction treatment options for someone in Human Resources? An Executive Rehab or professional rehab is ideal since they provide services for those who still have to fulfil their work agendas.
Inpatient Rehab vs. Outpatient Programs
For someone in HR to stay at an Inpatient rehab, it would require you to stay at the facility full time for a period of one to three months. Therapeutic Communities, which last from six to twelve months, are addiction treatment options for HR as well. You get to interact with staff and other patients like yourself with an aim to changing your attitudes and conduct. Drug abuse issues treated at rehab facilities include alcohol, heroin, opium, cocaine, amphetamine, MDMA, GHB and ketamine, amongst others.
Outpatient treatment comprises a variety of programs in which the patient visits the rehab for treatment during the day. It entails therapy and counseling for individuals and group. Drug addictions treated at these facilities might include hallucinogens, stimulants, alcohol, club drugs, dissociative drugs, opium, heroin, cannabinoids, prescription medications and nicotine.
Should I Choose a Residential Rehab?
If you have a history of drug or alcohol addiction, you should choose a residential rehab to keep you away from triggers for a while. In treating addiction for someone in HR, this is most times performed in an inpatient setting. It is usually recommended that people who have a history of drug addiction, utilize a residential rehab program.
What Does Executive Treatment Offer Over Other Rehabs?
In executive rehab, you are offered greater privacy and your entire life outside of the rehab is not put on hold, therefore offering more relaxation and help in recovery. Multiple support services are available to you to keep up with your demanding calendar that you must adhere to while going through treatment. Executive rehab makes sure you receive appropriate treatment when necessary. You receive counseling specific to your unique needs and professional issues.
How Long Will My Inpatient Rehabilitation Last?
"If you have a history of drug or alcohol addiction, you should choose a residential rehab to keep you away from triggers for a while."
Depending on the level of addiction and what drug you are addicted to, treatment can last anywhere from one month to a year. For treatment to be only slightly intrusive, recovery plans are personalized to meet your professional needs. Drug, alcohol and behavioral disorder treatment for someone in HR requires more than just the typical treatment but instead, includes professional guidance.
28-30 Day Treatment Facilities (1 Month)
An amended 12-step approach is used to undertake thorough but short treatment for addicted persons. Following this treatment, it is important that you to remain involved in outpatient treatment programs and/or aftercare programs. This is in order to help reduce the risk of you relapsing.
60 Day Treatment Facilities (2 Months)
In order to ensure that you have fully recovered from your addiction, it is sometimes important for you to stay longer at a facility to get deeper treatment especially if you have been addicted for an extended period.
90 Day Treatment Facilities (3 Months)
Treating addiction for someone in HR is can be long term, requiring 24 hours care, generally in non-hospital locations. This could be at a therapeutic community for between 6 and 12 months depending on your addiction and recovery pace. The fellowship with other professionals often helps with the recovery from addiction.
Other Options
Outpatient treatment, in general, costs less and might be more convenient for those who need to be networking still. Individualized drug counseling seeks to reduce or end prohibited drug or alcohol use and focuses on your weakened functionality.
What Happens During Rehab?
A physician will assess you initially to create a detox plan based on the drugs you were taking; so be honest. A psychological assessment follows.
Detoxing
The patient quits the substance and clears it from his system. This sometimes include the use of medications like Suboxone or Valium for a short period to minimize dangerous withdrawal symptoms and address cravings.
Addiction Treatment
This may include counseling, group peer therapy, individual therapy or both.
Specialized Care
This might include alternative therapies such as meditation and equine therapy.
Extended Care / Aftercare
Gives you people to communicate with when you are discharged and strategies to avoid relapsing.
Paying for Drug, Alcohol and Behavioral Addiction Treatment
How Much Will it Cost?
According to Rehab.com, luxury rehab services may cost between $20,000 and $80,000 monthly, while standard rehab services run from $10,000 to $20,000 per month. There are, however, low-cost and free selections obtainable.
Do Rehabs Accept Insurance?
Yes, they do and there are possibilities as well for those without insurance.
Can I Finance Treatment?
Most rehabs facilitate financing.
Will My Job Help Cover the Cost of Treatment?
Many companies actually help their employees with the rehab cost.
Should I Travel or Stay Near Home?
Whether or not to travel depends on two major things: the level of privacy you require and the availability of the treatment you need at a facility near you. You may want to stay close to home, but treatment may not be close. Regardless, privacy is important for many patients.
Support Groups to Stay Sober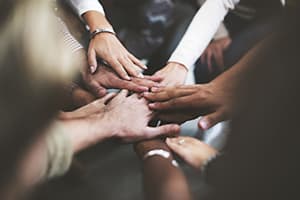 Ask a healthcare provider, counselor or a church leader to recommend a support group or check the local listings.
Using Our Helpline to Determine Your Rehab Options
If you need to return to an addiction-free lifestyle, do not delay. Call to discuss your preferences and we will help you find the best options to turn your life around. It's never too late to return to a sober life!
FAQs
Are Drugs or Alcohol Affecting Your Work in HR?
Your work can be severely impacted by drugs and alcohol if you work in HR. Call us for guidance with this.
Are there Legal consequences of using as HR personnel?
There can be consequences if your addiction or disorder causes you to break the law.
Will My Company Keep My Treatment Private and Confidential?
Most companies usually maintain your privacy.
Will I Be Able to Keep My Job if I Undergo Treatment?
Most people do as you cannot get fired for going to rehab.
Can I Continue to Work During Treatment?
Many people do, especially those in executive rehab.
Can I Use My Phone or the Internet During Treatment?
You may use your phone at an executive rehab.
Questions and Answers
Can Job Stress Cause a Drug or Alcohol Problem?
It is high on the list of causes and triggers.
Can I Get Treatment for a Dual Diagnosis (Both an Addiction and Behavioral Disorder)?
In rehabs where a combined dual diagnosis treatment program is obtainable for both addiction and mental illness, the rehab operates special group sessions for patients with dual diagnosis. This program helps to assure patients that despite their treatment being more challenging, there is still hope for recovery.
What are the Most Commonly Abused Drugs in the Workplace?
Marijuana and alcohol are the most commonly abused drugs in the workplace.
More resources about
Addiction Treatment Programs for Human Resources (HR)

: