Addiction Rehab Treatment Resources for Fitness and Sports Professionals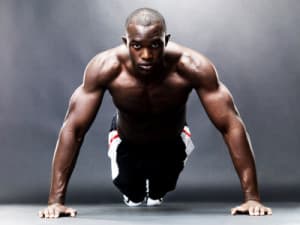 As a fitness professional, you know the importance of keeping harmful chemicals away from your body. Sports professionals need to keep their bodies in top performing shape, and drug or alcohol addiction could compromise that. You need to get help with your addiction before it ruins your health beyond repair, but where can you go? Your network of colleagues should include many different professions, and tracking down a drug addiction counselor should not be too far of a stretch. Addiction treatment options for sport professionals are no different from anyone else, as rehabilitation centers accept patients from all professions and backgrounds.
Inpatient Rehab vs. Outpatient Programs
There are two types of rehabilitation centers: inpatient and outpatient. Inpatient centers are very intensive; the patients are closely monitored to ensure they don't obtain drug contraband. Intensive rehabilitation centers require you to stay overnight, possibly for several weeks, so plan ahead if you want to stay there. Outpatient centers are less intensive, only requiring that you check in every day with your addiction specialist. Residential or inpatient rehabilitation centers, offer very intensive treatment to all patients. Residential rehabs provide food, housing and laundry services for all clients so they can focus on recovery. At an inpatient rehab, you will be in many intensive group therapy sessions which will focus on the behavioral or mental problems at the root of your addiction. The most commonly treated substance addictions and behavioral problems treated at rehabilitation centers include vicodin, valium, marijuana, Percocet, MDMA/ecstacy, heroin, alcohol, Ativan, klonopin, Xanax, ketamine, adderall, Zoloft, Ritalin, bipolar disorder, depression, gambling addiction, anger management, suboxone and oxycontin.
Executive Treatment
"Sports professionals need to keep their bodies in top performing shape, and drug or alcohol addiction could compromise that." If you're a crucial member of a business team seeking help for an addiction or behavioral problem, consider asking about executive treatment. Normally, all cell phones and devices are taken from you when you enter an inpatient rehabilitation center. Executive treatment allows you to keep in contact with your business team using a given laptop or tablet, allowing you to still work while you focus on getting the treatment you need.
How Long Will My Inpatient Rehabilitation Last?
When searching for drug, alcohol and behavioral disorder treatment for fitness professionals in an inpatient facility, you will be required to stay overnight for several weeks. There are 30-, 60- and 90-day treatment options at most inpatient rehabilitation facilities. You can choose whatever length of time you need that you feel will help you overcome your addiction. However, according to the Centers for Disease Control, 90-day stays yield maximum results for beating your addiction.
What Happens During Rehab?
When you first check into any rehab, you will be assessed by a member or members of the facility's care professionals. They will take certain items from your possession and take notes on your personality. Once you are admitted to the program, you will begin your detox. Detoxing from drugs can take anywhere from 3-14 days. You may see an addiction doctor who will prescribe you medication to help with withdrawal symptoms. After your detox, special drug and behavioral counselors will begin your therapy. After you leave the facility, you will be asked to continue to attend ongoing group therapy and possible one-on-one therapy sessions.
Paying for Drug, Alcohol, and Behavioral Addiction Treatment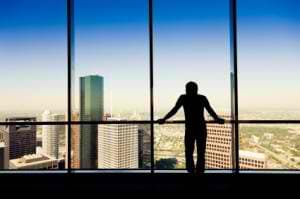 When treating addiction for an athlete or fitness professionals, don't get caught up in the cost. A rehabilitation program can cost anywhere from $7,500 to $120,000 a month, the latter being high-end luxury facilities; most rehabs cost between $18,000 and $35,000. There are some rehab centers that accept insurance, so you don't have to worry about coming up with a lot of cash quickly. Even better, most rehab facilities will allow you to finance your treatment, giving you the opportunity to pay it off once you get yourself clean and sober. You could also try checking with your company's HR department to see if they offer any assistance in covering the costs of treatment.
Should I Travel or Stay Near Home
If you need to find addiction treatment options for sports professionals, it's not a big deal whether you have to travel or not; it's a personal preference. However, you may want to consider a rehab center in the suburbs as some are surrounded by fields and forests, which can be very calming in a time of uncertainty.
Support Groups to Stay Sober
When you complete the programs at your inpatient or outpatient facility, you may need help in continuing the fight to stay sober. After being released from a rehab facility, they will put you in contact with local support groups; things like Alcoholics Anonymous or Narcotics Anonymous. By attending these support groups, you will find the courage and strength to stay sober even through rough times. If you feel like your life is out of control and you can't get a handle on the situation, know there is help available for you if you seek it. It's never too late to reach out and get the help you need. Addiction and behavioral problems affect millions of people, and fitness and sport professionals are no different. You can live the life you want, clean and sober. If you want help to overcome your drug addiction, or stop your behavioral problem from controlling your life, call us at . After you get the help you need, you can quit your addiction and get on with your life.
Frequently Asked Questions
Are Drugs or Alcohol Affecting Your Work as a Fitness or Sports Professional?
Drug and alcohol addiction can ruin a finely-tuned body. As a sports or fitness professional, it is important to keep yourself in top shape to continue to meet your goals.
Are There Legal Consequences of Using as a Fitness or Sports Professional?
Most competitions and sports leagues have rules against using performance enhancing drugs, but many have rules against recreational drug use as well. Keep yourself on the safe side and stay sober.
Will My Company Keep My Treatment Private and Confidential?
It is up to your company's human resources department, but most companies will keep the information private. It is up to you to tell anyone else.
Will I Be Able to Keep My Job if I Undergo Treatment?
You can take a leave of absence from your job if your company will allow it, but talk to your supervisor first. Explain the situation and let them know you're going to get help.
Can I Continue to Work During Treatment?
During your detox, your body will go through many changes and withdrawal symptoms can rob you of energy or motivation. It is up to you to determine if you feel well enough to work during this time. Can I Use My Phone or the Internet During Treatment?Most inpatient facilities will request your phone and any other device when you are admitted. If you need to stay in contact for business reasons, see if your facility offers executive treatment.
Questions and Answers
Can Job Stress Cause a Drug or Alcohol Problem?
Yes. When you are a fitness or sports professional, physical performance is your job. It is easy to be swayed by the promises of more power that drugs can offer.
Can I Get Treatment for a Dual Diagnosis (Both an Addiction and Behavioral Disorder)?
Yes. Many treatment centers offer dual diagnosis; call ahead to your local center and ask about treatment options.
What are the Most Commonly Abused Drugs in the Workplace?
The NCADD says the most commonly abused drug in the workplace is marijuana. This is followed closely by cocaine, and prescription drug abuse is also currently on a major rise. When seeking addiction treatment options for sports professionals however, make sure to test for all recreational and performance enhancing drugs.
Recommended Rehab Treatment Articles
More resources about
Addiction Rehab Treatment Resources for Fitness and Sports Professionals

: