Addiction Rehab Treatment Resources for Clergy Members and Pastors
Rehab programs for Clergy members and pastors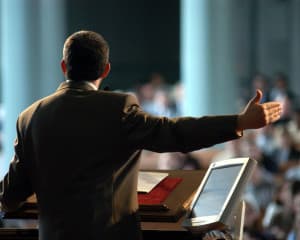 Clergy and pastors of all religious traditions are faced with addiction issues. In fact, according to DrugRehabExperts.org, clerics have been proven to be untutored regarding healthy limitations. Their duties might even increase susceptibility to addiction in some cases, in addition to increasing their challenges for treatment. What are the addiction treatment options for pastors? A religious-based rehab center may be perfect for clergy members and pastors, as patients share the same fundamental values. An executive rehab program is also a great option for privacy.
Inpatient Rehab vs. Outpatient Programs
An inpatient rehab necessitates you live full time between one to three months. Lengthier programs, such as therapeutic communities, run from six months to a year and are typically suggested as addiction treatment options for pastors. Spiritual staff members and patients at therapeutic communities assist you with changing your attitudes and conduct. You are treated for intense and prolonged addiction to substances like prescription drugs, heroin, cocaine, methamphetamine, amphetamine, opium, MDMA, GHB, ketamine, PCP, analogs and others.
On the other hand, outpatient treatment involves a series of programs in which the patient is treated during the day and returns home at nights. Some of the drug addictions treated include adderall, xanax, codeine, amphetamines, nicotine, cocaine, heroin, opium, ecstasy and flunitrazepam.
Should I Choose a Residential Rehab?
If you are seriously addicted, the treatment process is usually more intricate, since serious addicts are often hooked to multiple drugs. In treating addiction for a Priest, an inpatient facility with a faith-based component may be best. People who have used drugs for a prolonged period may also benefit from checking into a residential rehab program.
What Does Executive Treatment Offer Over Other Rehabs?
An executive rehab offers you better privacy and allows you to carry on your professional life while being treated. This process usually helps you feel comfortable and assists with recovery. Multiple support services are made available to you, especially if you still have responsibilities while being treated. Just like executives, pastors or people in the clergy have distinctive issues and would receive counseling specific to your profession. Further, executive treatment would allow a clergy member or pastor the privacy they may desire.
How Long Will My Inpatient Rehabilitation Last?
Depending on the level of your addiction, treatment can last anywhere between one month and a year. The facilities want to ensure that your treatment is not too invasive and build a program to suit your needs. Drug, alcohol and addiction treatment for the clergy involves spiritual guidance in addition to treatment. The duration of your stay at the facility is dependent on what drug you are addicted to and for how long you have been addicted.
28-30 Day Treatment Facilities (1 Month)
Short-term residential programs are established on a revised 12-step approach and are usually effectual. It's important, however, that the addict remains involved in outpatient treatment programs as well as an aftercare program upon discharge from the treatment facility. Involvement in these programs decreases the risk of relapse.
60 Day Treatment Facilities (2 Months)
Just as the other programs, whatever the clergy member or pastor is addicted to and its intensity will be the deciding factors on whether he needs a two month program to get the treatment that will get him on track to complete recovery.
90 Day Treatment Facilities (3 Months)
Addiction treatment options for pastors are usually long term, providing round the clock care in non-hospital locations. Joining a therapeutic community is recommended. According to Rehab.com, relationships developed in a therapeutic community may continue beyond treatment and provide a sense of meaning to one's recovery.
Outpatient treatment services vary and are less costly than inpatient treatment. They are more suitable for people with jobs or wide social networks. Individualized Drug Counseling aims to reduce or end drug and alcohol habit and focuses on linked areas of declining function.
What Happens During Rehab?
"Clergy and pastors of all religious traditions are faced with addiction issues. In fact, according to DrugRehabExperts.org, clerics have been proven to be untutored regarding healthy limitations." The patient is assessed by a physician who makes an initial diagnosis; therefore it is critical that the patient be completely honest about his drug use. This is followed by a psychological assessment.
This is the process that ensures the drug is removed from your system and usually involves the use of medications for a short while to ease symptoms of withdrawal.
This is the point where group peer therapy and/or individual therapy is undertaken.
Alternative therapies such as Acupuncture for pain management treatment and meditation among other therapies are used.
Aftercare involves strategies to prevent you from relapsing, including people to talk to and connect with when you leave.
Paying for Drug, Alcohol and Behavioral Addiction Treatment
How Much Will it Cost?
A luxury rehab service can cost anywhere from $20,000 to $80,000 per month while typical rehabs cost between $10,000 and $20,000 monthly. There are other low-cost and free options available.
Do Rehabs Accept Insurance?
Insurance companies may cover some programs, but you should call to find out what they will and won't pay for. There are options for uninsured people.
Can I Finance Treatment?
Many treatment facilities offer financing.
Will My Job Help Cover the Cost of Treatment?
Some churches do assist the clergy with obtaining treatment.
Should I Travel or Stay Near Home?
Whether or not you should travel for treatment depends on how much privacy you want and if the treatment you need is available close to you. If privacy is not an issue, choose a rehab program near you if available for heightened convenience.
Support Groups to Stay Sober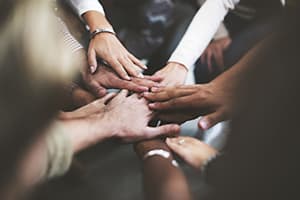 Many people find support groups inspiring and they are plentiful. You can ask your physician, counselor or a church leader about support groups.
Using Our Helpline to Determine Your Rehab Options
Call to talk over your preferred treatment choice to make your transition back to a sober lifestyle. We are always available to help you make the right decision as you prepare to get back to your addiction-free routine. Making the call now is the right choice!
FAQs
Are Drugs or Alcohol Affecting Your Work as a Clergy?
Yes. Clergy members might be affected by addictions and other disorders.
Are there Legal consequences of using as a Pastor?
Only if it the pastor breaks the law.
Will My Company Keep My Treatment Private and Confidential?
Your church should uphold your privacy.
Will I Be Able to Keep My Job if I Undergo Treatment?
This varies, but you should keep your job.
Can I Continue to Work During Treatment?
Many people do, predominantly those in executive rehab.
Can I Use My Phone or the Internet During Treatment?
You can at an executive rehab.
Questions and Answers
Can Job Stress Cause a Drug or Alcohol Problem?
The stress of your work as a clergy member and pastor may trigger a drug or alcohol problem.
Can I Get Treatment for a Dual Diagnosis (Both an Addiction and Behavioral Disorder)?
In certain rehabs this is possible, specifically those that offer treatment for both afflictions.
What are the Most Commonly Abused Drugs in the Workplace?
The most commonly abused drugs are marijuana and alcohol.
Recommended Rehab Treatment Articles
More resources about
Addiction Rehab Treatment Resources for Clergy Members and Pastors

: