Addiction Rehab Treatment Resources for Airline Pilots and Boat Captains
As an airline pilot or boat captain, you know the importance of meeting deadlines. Staying alert and focused is a crucial part of your job, and safety should be your number one priority. But if you're impaired by drugs or alcohol during your shift, you can put countless lives at risk. Even if you're not using at work, the withdrawal and hangover symptoms can compromise your abilities to effectively pilot a vessel. It's easy to contact a drug addiction counselor and get started on the path to a healthier lifestyle, so stop putting yourself and others in danger and seek out the help you need.
Inpatient Rehab vs. Outpatient Programs
Now that you've made the decision to get help, you'll need to pick a rehab center. In general, there are two types of centers; inpatient facilities and outpatient facilities. Inpatient facilities are intensive, requiring you to stay overnight for possibly several weeks. Additionally, any cell phone or device you have on you will be confiscated upon your admission to the center; however, most inpatient facilities do have phones you can use throughout the day, so you won't be completely cut off. Outpatient centers are more relaxed, allowing you to come and go as you please between appointments.
If you're worried you'll need extended help, consider a residential inpatient facility. At a residential inpatient facility, you are required to stay overnight for several weeks while the center takes care of food, housing, and laundry services for you. This allows you to focus on the intensive group therapy and spiritual healing sessions offered by the center.
Many different types of behavioral problems and substance addictions are treated at rehab facilities, but some of the most popular are Vicodin, valium, marijuana, Percocet, MDMA/ecstasy, heroin, alcohol, Ativan, klonopin, Xanax, ketamine, adderall, Zoloft, Ritalin, bipolar disorder, depression, gambling addiction, anger management, suboxone and oxycontin.
Executive Treatment
"As an airline pilot or boat captain, you know the importance of meeting deadlines. Staying alert and focused is a crucial part of your job, and safety should be your number one priority. But if you're impaired by drugs or alcohol during your shift, you can put countless lives at risk. "If it is crucially important for you to stay in contact with members of a business team, consider seeking out a rehab facility that offers executive treatment. Executive treatment is a service that allows you to work on an internet enabled laptop or tablet so you can communicate with coworkers. This allows you to continue to work while focusing on the group therapy sessions the inpatient facility offers.
How Long Will My Inpatient Rehabilitation Last?
When you check in to an inpatient rehabilitation center for drug, alcohol, and behavioral disorder treatment for captains, your typical stay time will be 30, 60 or 90 days. The length of time you actually stay will vary from patient to patient. When you check in to an inpatient facility, know that you will be cut off from direct contact to the outside world. Any length of time spent in a rehabilitation center will be beneficial to you, but the Centers for Disease Control recommend a full 90 day stay to maximize the benefits you receive towards fighting your addiction.
What Happens During Rehab?
When you are admitted to a rehabilitation facility, the first thing that will happen will be an assessment of you by the facilities staff members. These staff members will take from you any items that are not allowed on the premises, including drug contraband and cell phones, and take notes on your personality. After the assessment, you will begin your detox, the three to 14 day process of flushing out all the substances currently coursing through your body. During this time, you may see an addiction doctor that may prescribe you a medication to help with withdrawal symptoms. After your detox, you will start therapy with the drug addiction counselors and behavioral therapists. Once you leave the facility, you will be encouraged to follow up with support groups to continue the healing process.
Paying for Drug, Alcohol, and Behavioral Addiction Treatment
Treating addiction for a pilot can be a costly venture, but you don't have to go it alone. Rehab centers can cost between $7,500 and $120,000 a month – the latter being high-end luxury centers. Affordable rehab facilities usually gravitate towards the $18,000 to $35,000 range. Most rehabilitation centers take insurance, so you won't have to pay the full price of treatment. If you're still stuck, some centers offer financing, allowing you to pay what you owe in installments after you're back on your feet. Additionally, there is some possibility that your company's HR department can help you find assistance to pay for treatment.
Should I Travel or Stay Near Home
Addiction treatment options for pilots are no different than options for anyone else. They are not difficult to find, and should be scattered around your area. It is up to you whether or not you want to travel to your treatment facility; however, some suburban centers are surrounded by fields and forests, which can be therapeutic in tough times.
Support Groups to Stay Sober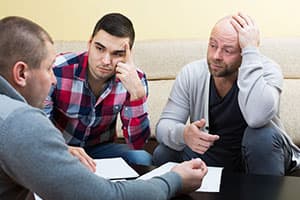 Once you leave your treatment center, you will be asked to join support groups like Alcoholics and Narcotics Anonymous. Support groups such as these are crucial in the fight to stay sober, providing the courage and support needed to get through rough times. There are many different groups in many different areas, so talk to your facilities staff members to get more information.
As a pilot or boat captain, it is important for you to stay sober and safe while you command these large vessels. Not all the same treatment options work for everyone, so it is important to keep trying everything that you can. If you feel like you can't do it alone, call us at . We will discuss treatment options with you, and together we can help you overcome your drug addiction and stop it from endangering others. Quit your addiction with our help, and live your life, clean and sober.
Frequently Asked Questions
Are Drugs or Alcohol Affecting Your Work as an Airline Pilot or Boat Captain?
If you are showing up late, falling asleep at the helm or unfocused during your working hours, these are signs addiction or withdrawal is affecting your work performance.
Are There Legal Consequences of Using as an Airline Pilot or Boat Captain?
Yes. Commanding a vessel while under the influence is a very dangerous thing, putting yourself and others at risk.
Will My Company Keep My Treatment Private and Confidential?
It is up to your company's HR department to make this decision. It is up to you to tell any co-workers about your situation.
Will I Be Able to Keep My Job if I Undergo Treatment?
Talk to your employer and learn their stance on leaving for drug addiction treatment.
Can I Continue to Work During Treatment?
While you go through a detox, your body will go through changes and can be robbed of energy. This could affect your performance, and it is up to you to decide if you feel well enough to work.
Can I Use My Phone or the Internet During Treatment?
In most cases, you are not allowed to use cell phones during your stay at an inpatient facility. If this is a problem, ask about executive treatment, which will allow you to work from an internet enabled laptop or tablet during your stay.
Questions and Answers
Can Job Stress Cause a Drug or Alcohol Problem?
Yes. Work can be stressful and you could look for something to take the edge off. A few times a week could turn into every day, and then you could develop an addiction that ruins your life.
Can I Get Treatment for a Dual Diagnosis (Both an Addiction and Behavioral Disorder)?
Yes. Contact your local treatment facility and ask ahead if they offer dual diagnosis treatment.
What are the Most Commonly Abused Drugs in the Workplace?
Marijuana is the most commonly abused drug in the workplace. This is followed closely by cocaine, and according to the NCADD, prescription drug abuse is rising in popularity. Addiction treatment options for pilots should include all drugs, not just the most commonly abused.
---
Recommended Rehab Treatment Articles
More resources about
Addiction Rehab Treatment Resources for Airline Pilots and Boat Captains

: