Zolpidem Addiction Rehab Treatment Centers Near Me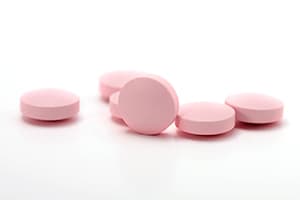 Zolpidem is a type of sedative, or hypnotic, drug used to treat severe insomnia. Insomnia is a medical condition manifested by difficulty falling asleep at night. Insomnia can also make sufferers wake up repeatedly throughout the night. According to a study done by the New York Times, doctors wrote more than 18 million prescriptions for this drug in 2006 alone. While some patients can use the medication without any problems, others develop a dependency on the drug. A zolpidem rehab center can help those who abuse the medication to stop.
Inpatient Zolpidem Addiction treatment vs. Outpatient Addiction Treatment
Outpatient clinics let those suffering from a zolpidem addiction live at home or with friends while they recover from their addictions. Inpatient clinics ensure the safety and well-being of patients because they reside at a facility for a set period of time. If you cannot choose between the two types of treatment centers, you can get help by calling us at .
Do I Need a Residential Rehab Facility?
If you think you can handle your normal life without using the drug, you might succeed in an outpatient program. A residential program is best for those who need a fresh start. The center gives you the chance to work on yourself and get on track without using the drug.
Zolpidem Tolerance vs. Zolpidem Dependence
Find the Best Residential Inpatient Rehab Center
If you or someone you love is struggling with drug and alcohol addiction, you may need to find an inpatient drug rehab center. Inpatient drug rehabilitation centers can give you the intensive therapy and tools you need to defeat alcohol and drug addiction so you can get back on the right path and live a successful, happy and productive life.
Read More
Dependence and tolerance are two very different things. When you feel that you must use zolpidem every day or you think that you cannot fall asleep without using the drug, you have a dependence on the medication. Tolerance is when you need to take increasingly larger dosages of the drug in order to feel its effects.
Are Zolpidem Rehabs Private?
Zolpidem rehab facilities take pride in helping patients recover from an addiction to this drug. The staff members know that if they leak any details or information about a patient's problem, it will interfere with that person's recovery and it is against the law. These facilities go the extra mile to protect any information that you provide. Some centers provide additional privacy in the form of private rooms. The doctors and nurses can still inspect your room at any time, but you don't have to worry about trying to fall asleep at night with a roommate a few feet away.
How Long Does Inpatient Zolpidem Rehabilitation Last?
One of the first questions that some drug abusers ask relates to the amount of time they must spend in the rehab facility. Before you pick a treatment program, look at your own life, including your work and personal obligations. If your employer willingly lets you take a leave of absence, you might go into a program that lasts for two or three months. If you feel like you cannot leave your family for that long, you might prefer a zolpidem rehab program that lasts for 28 days. Some prefer programs that take place over a long weekend.
Free Online Insurance Coverage Checker for Zolpidem Rehab
Use the free online insurance coverage checker tool below to find out if your health insurance provides coverage for Zolpidem addiction rehab and other rehabilitation treatment plans for substance abuse recovery.
What Happens During Detox Treatment?
According to WebMD, those who regularly take zolpidem might experience some withdrawal symptoms when they no longer have access to the drug. These symptoms include:
Nausea
Shaking
Stomach cramps
Vomiting
Nervousness
During the first few days of your stay in the treatment center, doctors will keep an eye on you to ensure that you safely detox from zolpidem. After you finish this stage, doctors can work with you and suggest natural methods of falling asleep at night. You will also go through therapy sessions to learn what led you to use the drug.
Paying for Zolpidem Addiction Treatment
According to the U.S. National Library of Medicine, the average cost of inpatient treatment is more than $1,000 per day. If this figure sounds scary, you should know that your insurance may pay for the cost of your treatment. You can also look for alternative payment methods, including financing and payment plans.
Should I Travel or Stay Close to Home?
Choosing between a zolpidem rehab center in your own backyard and one in another city is a difficult task for many. You should look at a variety of factors, including your family's involvement in your recovery. Attending rehab in a different area is a good option for those who want to start over again.
I Want to Find an Executive or Luxury Rehab Center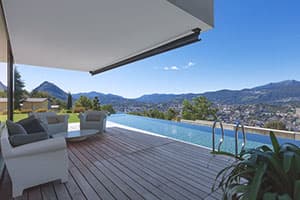 If management circumstances have hindered you or a spouse from getting care for a drug use problem or behavior-related addiction, Executive Rehabs will be of interest. Leveraging excellent narcotic, prescription drug or behavior addiction treatments with the ability to connect as needed to a computer or cell phone, a member of the management team can receive treatment in seclusion and style.
Many contemporary drug, alcohol or behavior addiction treatment programs provide the excellent amenities you'd only expect to find in four and five-star hotels, with your success and health being the biggest goals. From fine linens and gym facilities to in-house massage therapy and 5-star chef-prepared meals, you can get the perfect narcotic, prescription drug or behavior addiction treatment for yourself or a spouse while enjoying the surroundings. For help determining the top luxury treatment facilities for Zolpidem addiction, dial our toll-free helpline as soon as you're able at .
Staying Sober
Once you finish your treatment plan, you are ready to face life on your own again. You still get the support of your zolpidem rehabilitation center because you can go back to meet with your counselor or attend other sessions as needed. For more information on staying sober after rehab, call .
Are You Ready?
Are you ready to put the past behind you and move on with your life? Those who answer "yes" to this question are the ones who are ready for rehab. If someone you love has an addiction to zolpidem, you should talk to him or her about getting help for their addiction.
Sober Living
If someone you love has an addiction to zolpidem, you should talk to him or her about getting help for their addiction.-Rehabs.comStaying sober during the time directly after you leave the zolpidem rehabilitation facility is crucial. During this period, you must put into action the things that you learned from your doctors and counselors. Instead of taking a pill to fall asleep at night, you might write in your journal, do yoga, or take a warm bath. Some people abuse zolpidem because they enjoy the way it makes them feel throughout the day. If you take zolpidem for the same reason, you might learn other methods of relaxing and unwinding.
Depending on your addiction, you might find it helpful to attend 12-step programs in your area. These programs offer a calm meeting space for those recovering from an addiction. You can talk to others who had addictions to prescription drugs, and you can share any successes you had or difficulties that you faced because of your addiction.
It's Not Too Late to Get Help
Do not make the mistake that some other addicts make and think that too much time has passed to get help. As long as you are ready and willing to get over your addiction, you can get help from a zolpidem rehab program. If you need help finding a facility, contact us. You can reach us 24/7 at .
More resources about
Zolpidem

: