Choosing the Best Inpatient Diazepam Rehab Center
Doctors often prescribe diazepam, more commonly known as Valium, for a variety of anxiety disorders, back pain, muscle spasms, and a number of other illnesses and ailments. With over 14 million prescriptions written each year, as reported by Forbes, abuse and addiction are real problems. Like other drugs in the benzodiazepine family, diazepam can be both physically and psychologically addictive. There are several different types of diazepam rehab programs that you can choose from, including outpatient, residential, private and non-profit, to start back on the road to clean living. To get help figuring out the right type of diazepam rehabilitation facility for your situation, call one of our addiction specialists today at .
Inpatient Facilities vs. Outpatient Clinics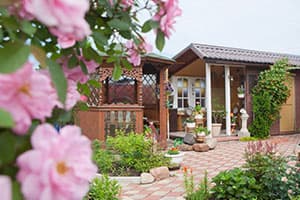 One of the first decisions you will have to make when choosing among the many diazepam rehab programs is whether you want your treatment on an inpatient or residential basis. As you make this decision, separate the detox period from the ongoing rehabilitation process. Even if you choose an outpatient diazepam treatment program, you may still be able to go through detox on an inpatient basis.
Choosing between inpatient and outpatient diazepam rehab programs is partly a personal choice, but it is also subject to financial constraints. Outpatient treatment usually costs significantly less than residential programs, but is generally best suited for those who have not yet developed an extreme addiction. Inpatient treatment facilities are designed to keep you engaged and focused on recovering from your addiction without any distractions, and many of them offer personal approaches designed to meet your individual needs.
When choosing a diazepam rehab program, the most important things to remember are:
There is no one-size-fits-all approach to addiction treatment and rehabilitation.
You must be committed to remain in whatever treatment program you choose in order for it to be effective.
Your treatment plan should be assessed periodically and modified to meet your ongoing needs.
Getting through the medical stages of detox does little to change ongoing and long-term substance abuse.
Our addiction treatment specialists can give you more in-depth information about inpatient and outpatient treatment facilities. Contact us today at .
How Addiction Starts
The excess dopamine is one of the critical factors that helps to set the foundation for addiction. -Rehabs.comMost diazepam addictions start with legitimate prescription use. Within weeks, the body starts to build up a tolerance to the drug, requiring more and more of it to get the same effect. Research has found a link between diazepam consumption and the activation of dopamine, a neurotransmitter that helps to control the reward and pleasure centers in the brain. The excess dopamine is one of the critical factors that helps to set the foundation for addiction.
Privacy Concerns
Diazepam rehab programs are subject to the terms set out by the U.S. Department of Health and Human Services' HIPAA regulations, which prevent them from giving out your confidential information without your consent. There are exceptions, including releasing information for court-ordered treatment or if someone else has been appointed your legal guardian.
Most diazepam rehabilitation centers value your privacy and protect your confidentiality. Some inpatient programs even have private rooms available to allow you additional privacy. For more information, contact one of our counselors at .
Length of Treatment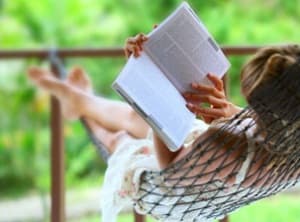 28- or 30-Day Addiction Rehab Program
If you or someone you love is having a hard time quitting drinking or abstaining from drug use, you might want to consider a 28-day or 30-day drug rehab. One-month rehab centers give you a chance to get and stay clean without requiring a long-term commitment.
Read More
Most experts agree that diazepam treatment programs should last a minimum of 30 days, although 60- and 90-day programs might be better suited for many people. What will guide the length of your stay is the severity of your addiction, the resources you have available to you outside the program, and your available finances.
If you have a good support system at home, one of the 30-day rehabilitation programs may be sufficient. Your treatment counselors will put a post-treatment plan in place for you to follow once you leave the treatment facility. Our treatment specialists are available 24 hours per day, seven days per week, to help you find the right treatment center. Contact them today at .
Treatment
All diazepam rehab programs start with a complete intake process. Be prepared to fill out a lot of paperwork and answer a number of questions about your drug and medical history during this phase. The only way for your treatment counselors to develop the right plan for you is to know as much as they can about your background.
The detoxification process is one of the most intense phases of treatment in all diazepam rehabilitation programs. During detox, you will break the physical addiction to diazepam under medical supervision to make the physical symptoms as painless as possible.
Once you have completed detoxification, you will begin counseling to help break the psychological addiction to the drug. Depending on the program you choose, you could undergo individual therapy or group counseling. In either case, your treatment counselor will also work with you to ensure that you are prepared to face day-to-day life while staying clean after you leave treatment.
Many people who are addicted to drugs have underlying psychological issues. These will also be identified and addressed during the treatment process, and specialized counseling will be put in place to address any such issues.
Aftercare plans will be set up to offer support after the initial treatment ends. These normally include ongoing counseling, whether individually or in group therapy, and any other needed treatment for mental or medical issues.
I Want to Find an Executive or Luxury Rehab Center
When business-related duties have deterred you or someone you care for from looking for assistance for a illicit substance abuse problem or behavior-related addiction, executive rehabilitation facilities may be just the thing that's needed. By marrying highly-rated illicit substance and behavioral addiction treatments with the ability to use your laptop or mobile device, an executive team member can attend recovery while keeping control at your business.
Frequently, excellent narcotic, prescription drug or behavior treatment programs furnish the top-shelf amenities you would expect only in the world's finest hotels, with your health and well-being being the areas of focus. From in-house massage therapy and housekeeping services to fine linens and gym facilities, you can get excellent substance abuse and behavior treatment for yourself or someone you care for while keeping Diazepam addiction, dial our helpline free of charge now at .
Cost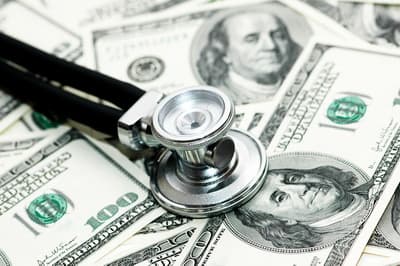 Many addicts cite cost as the main reason they do not enter a treatment facility, and with good reason. Most outpatient diazepam rehab programs cost between $3,000 and $12,000 for a 30-day program, with inpatient programs ranging from $7,500 to $35,000. This will all depend on whether the facility is a nonprofit program, a for-profit center or a government-subsidized facility. The location of the facility will also impact the cost.
If you have made the decision to enter one of the many diazepam rehab programs but do not have the funds to pay for it, start by contacting your insurance company to see whether they will cover all or some of the cost. You should also see if your employer has any programs in place that might cover part or all of the cost of treatment. Also seek out any programs subsidized by your state or local government. Some treatment facilities have programs in place that will allow you to finance some or all of the cost of treatment. Don't let the cost of treatment get in the way of your desire to kick your addiction.
For more information on financing options, contact one of our counselors today at .
It's Not Too Late
Diazepam can be a dangerous drug, particularly when taken on a long-term basis or consumed with other central nervous system depressants, such as alcohol. No matter how dismal you think your situation is, it is never too late to seek treatment.
Whether you choose to undergo treatment alone or have your entire family nearby to support you, we are here to help. Our addiction specialists are available around the clock to help you find answers to all of your questions. Let us help you get started on the rest of your life by calling .
More resources about
Diazepam

: