Buprenorphine Addiction Rehab Treatment Centers Near Me
What is Buprenorphine?
Buprenorphine is a narcotic substance derived from thebaine. The best buprenorphine rehab centers understand how to deal with the detoxification and rehabilitation process surrounding this drug. Buprenorphine is classified as a Schedule III drug, and has shown that it:
Has a moderate potential for abuse (less than Schedule I or II drugs)
Is currently available for medical use in the United States
May lead to limited psychological dependencies when abused
May lead to limited physical dependencies when abused
Buprenorphine may enter the body through injection or ingestion. It is commonly prescribed to treat mild to moderate pain, especially when the patient shows a resistance to similar opioid substances.
Contact us at for more information on this drug and how to find help in your area.
Inpatient Treatment vs. Outpatient Clinics
Inpatient buprenorphine rehab centers offer sufferers the chance to recover from the addiction and begin the rehabilitation process while surrounded by licensed care professionals. Outpatient clinics typically only monitor patients during the worst of the detoxification process and then provide treatment through a series of follow-up visits and on-demand appointments.
Do I Need a Residential Rehab?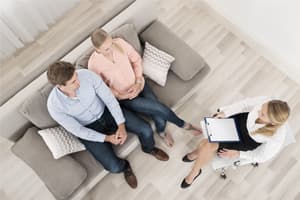 According to the National Forensic Laboratory Information System, the number of buprenorphine abusers reported increased from 90 in 2003 to 10,573 in 2010.
Residential buprenorphine rehabilitation centers allow patients to avoid the temptation of this increasingly common drug by sequestering themselves and living in a managed care facility.
Residential rehab appeals to those who may have trouble avoiding temptation in the public at large or wish to relax away from the pressures of their daily lives during the treatment process. Call us at for more information on your options for buprenorphine rehab centers. You can also fill out our confidential contact form for more details.
Tolerance vs. Dependence
Those addicted to buprenorphine build up a tolerance that requires them to take more of the drug to reach the same euphoric levels or analgesic benefits. This is different from dependence, which is a physical or psychological need to receive the drug at all times. Regular users may experience tolerance during long-term use, but dependence is often a sign of abuse or incorrect dosing options.
Are Buprenorphine Rehabs Private?
The best buprenorphine rehab centers offer private rooms on request for their guests and guarantee confidentiality at all stages of the rehabilitation process.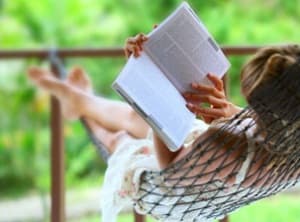 28- or 30-Day Addiction Rehab Program
If you or someone you love is having a hard time quitting drinking or abstaining from drug use, you might want to consider a 28-day or 30-day drug rehab.
One-month rehab centers give you a chance to get and stay clean without requiring a long-term commitment.
Many will sequester patients during the detoxification process to help guarantee their safety and avoid outside interference. Shared accommodations are also commonly available.
How Long Does Inpatient Buprenorphine Rehabilitation Last?
Rehabilitation times vary based on the needs of each patient. The amount of the medication taken and duration of abuse typically determines the required rehabilitation time. Thirty-day treatment programs provide recovering addicts with the basic knowledge to address their concern, while longer programs allow the patient time to begin to live and understand a drug-free lifestyle.
Other options, including support groups or group therapy sessions, can also benefit recovering addicts. According to the Substance Abuse and Mental Health Administration's National Survey on Drug Use and Health, 23.2 million persons aged 12 or older needed treatment for drug or alcohol use problems in 2007.
Free Online Insurance Coverage Checker for Buprenorphine Rehab
Use the free online insurance coverage checker tool below to find out if your health insurance provides coverage for buprenorphine addiction rehab and other rehabilitation treatment plans for substance abuse recovery.
What Happens During Treatment?
Patients arriving at the buprenorphine rehab center typically fill out and sign a series of forms related to their care and medical history. During the following detoxification process, doctors carefully watch patients for:
Apparent strokes or muscle issues
The possibility of seizures
Dehydration due to vomiting
Other life-threatening complications caused by opioid withdrawal syndrome
Licensed health care providers may provide other pain relief medications to lessen these rare, but dangerous, symptoms. After detoxification, which may take 72 hours or longer depending on the duration of abuse and substance levels present, patients begin to go through the rehabilitation process.
Paying for Buprenorphine Addiction Treatment
Buprenorphine rehab centers offer a variety of payment options, including billing private insurance, and offering payment plans and assistance with financing.
Call us at for more details on costs and fees associated with treatment options. Our care line can help you tally these fees and find resources to help overcome financial problems related to treatment.
Where Should I Get Treatment?
Your family and social arrangements, along with your employment situation weigh heavily in this choice. Many recovering addicts find it easier to stay close to home to fulfill these obligations, though some may need to travel to find a center specializing in buprenorphine if one is unavailable in the nearby area.
Resort-style and executive treatment centers are typically found in major tourist destinations or business hubs, and travel may be required for those seeking exclusive care.
I Want to Find an Executive or Luxury Rehab Center
If management circumstances have hindered you or a spouse from getting care for a drug use problem or behavior-related addiction, Executive Rehabs will be of interest. Leveraging excellent narcotic, prescription drug or behavior addiction treatments with the ability to connect as needed to a computer or cell phone, a member of the management team can receive treatment in seclusion and style.
Many contemporary drug, alcohol or behavior addiction treatment programs provide the excellent amenities you'd only expect to find in four and five-star hotels, with your success and health being the biggest goals.
From fine linens and gym facilities to in-house massage therapy and housekeeping services, you can get the perfect narcotic, prescription drug or behavior addiction treatment for yourself or a spouse while enjoying the surroundings.
For a hand in finding the top luxury treatment clinics for Buprenorphine addiction, dial our toll-free helpline as soon as you're able at .
What About After Treatment?
Buprenorphine victims often show signs of opioid withdrawal syndrome even after detoxification. Sufferers may still face:
Periods of depression
The desire to return to using the drug
Difficulty responding in social situations
Very difficult cravings
A series of regular checkups and therapy options can help to deal with the very real issues that appear after rehabilitation begins.
Are You Ready For Detox Treatment?
Only you and your family know when it is time to seek out professional care. Waiting typically causes more problems than it solves, and the SAMSHA study also reports that only 2.4 million of those requiring treatment received it at a dedicated care facility. Our confidential support team is always here to help you determine how and when to begin the journey to rehabilitation.
Other Helpful Topics:
Turn Your Life Around Today
You can remove the harmful effects this drug has on your friends, family and life. Call us at to reach qualified support professionals who can help you make the choices you'll face on the road to recovery.
More resources about
Buprenorphine

: