Bulimia Rehab Treatment Centers Near Me
How Can a Bulimia Treatment Center Help?
Bulimia is an eating disorder categorized by occurrences of binging and purging. Bulimia rehab centers can help individuals living with this disease, by addressing the reasons behind the eating disorder and helping the individual establish new healthy habits.
Treatment should be customized to each patient's needs, and it is possible for every person to find a program that works for him or her. Since eating disorders have no single cause, a combination of therapies is often recommended to help the individual achieve full recovery. It is possible to overcome this disease and live a productive life.
Inpatient vs. Outpatient Options
Inpatient programs are usually recommended for those who have been living with bulimia for a long period of time. Inpatient treatment facilities are also called residential programs because the patient resides at the center for 30 days, 45 days or longer.
Outpatient clinics are a more flexible option. Patients receive treatment during the day and return home in the evening. This is appropriate for those who have a less serious illness, need to maintain a presence at home or have previously completed inpatient treatment.
Do I Need to Stay in a Residential Rehab Facility?
Inpatient bulimia rehab centers are a good choice for certain patients, including:
Those with a long history of the disease
Patients who have been unable to heal on their own
Individuals who have completed treatment in the past
Those who lack a strong support system at home
Individuals who want or need personalized care
Are Bulimia Rehabs Private and Confidential?
Bulimia rehabilitation centers value each patient and his or her privacy. Every effort is made to ensure the privacy of the recovering individual, and each facility has a privacy policy that can be made available to patients and their families. Each bulimia rehabilitation facility is unique, but most offer private rooms.
Some centers are exclusively private with an individual room for each patient, and some offer a private room as an option for an additional cost. The recovering individual can choose the option that is best for him or her. Call today for information on bulimia treatment programs in your area.
How Long Does Inpatient Bulimia Rehabilitation Last?
Individuals who have decided to seek treatment at a bulimia rehab center have several options. Many programs require a stay of at least 28 days. A one-month stay is fairly typical. Patients who require more extensive treatment can choose to stay for 60 days. Those requiring the highest level of treatment can choose a 90-day program.
Other options are available depending on the patient's individual needs or desires. Some patients choose to stay for up to six months. One of the benefits of rehab is that programs can be tailored to each recovering individual's unique requirements.
What Does Treatment Consist Of?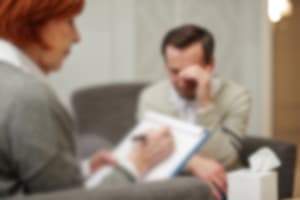 After entering rehab, patients must go through the intake process. During this time, the patient will undergo routine tests and complete paperwork. Once admitted, the recovering individual will receive therapy and specialized care.
Psychological counseling and medication are part of most programs. Often, those living with bulimia suffer from other disorders, including anxiety and depression.
Bulimia rehab centers have trained specialists and medical personnel available to treat the causes of the disease as well as the symptoms.
Aftercare programs are designed to provide support and encouragement to patients after treatment has been completed. These beneficial programs help ensure long-term success.
Paying for Bulimia Treatment
According to the Emergency Care Research Institute, the costs of bulimia care can range from $8,000 to $50,000 per month. The costs will vary based on the type of treatment program, the location of the facility, the needs of the patient and the length of stay. Many insurance plans will cover some of the cost of treatment.
Individual plans and coverage vary so it's important to check with your insurance company regarding your coverage. Rehab facilities typically offer financing for those who qualify. For information on top-rated bulimia rehab centers near you, call today.
Bulimia Rehab Centers Near Me
Some patients benefit from treatment away from home. Some private bulimia treatment centers are located in the mountains, the desert, near the beach or in serene environments.
The setting is a part of the treatment. Some individuals have strong family ties and support networks so they may wish to stay near home. The patient and his or her family can decide on the best option.
Assessment/Intake
The intake and assessment process is standard at most facilities. During this process, the patient answers some questions designed to help determine the best course of treatment.
Some paperwork will also need to be completed, including paperwork concerning financial arrangements, policies and procedures.
Signs That Help Is Needed
Seeking help is an individual choice. However, some individuals living with bulimia do not realize they have a disease. It is important to get treatment if any of the following symptoms are exhibited:
Severe depression
Appearing malnourished
Becoming too thin
Being obsessed with weight
Going to the bathroom after eating
Hiding food
If bulimia is suspected in someone you know, early intervention is recommended. During the intervention process, the afflicted individual is surrounded by family, friends and other loved ones.
The intervention process involves urging the individual to seek help. Interventions can be supervised by a trained professional to ensure the most optimal results.
Treatment Methods
Treatment methods vary, but some common options are:
Cognitive behavior therapy
Psychological therapy
Group therapy
Holistic healing methods
12-step programs
Executive or Luxury Rehab Facilities for Eating Disorder
If work-related responsibilities are hindering you or a relative from looking for assistance for a narcotic or prescription drug issue or behavioral addiction, executive rehab treatments will be what you need.
Pairing highly-rated drug, alcohol or behavioral addiction treatments with the freedom of computer and mobile access, a businessman or woman can get support while staying relatively "plugged in".
Often, contemporary substance addiction and behavioral treatment centers offer the luxury amenities you would only expect in exquisite hotels, with your comfort and well-being being the top priorities.
From in-house massage therapy and private rooms to 5-star chef-prepared meals and fine linens, you can get the best-rated drug, alcohol or behavioral addiction treatment for yourself or your relative while keeping comfortable.
If you need help determining the top-rated luxury treatment facilities for bulimia and other behavioral disorders, dial our no-cost hotline now at .
Halfway Homes
After treatment, some patients choose to reside in a hallway house. A halfway house is a home where the individual learns to live a life free from bulimia.
They can put the recovery methods they learned in inpatient treatment into practice in this safe environment. The patient is able to work, attend therapy and live a normal life. These houses have rules that the individual must adhere to.
What Happens When I'm Done?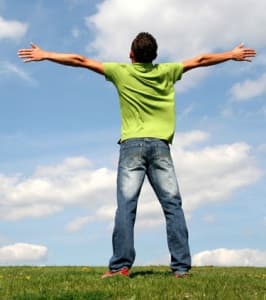 Once a patient has completed treatment, he or she can continue to receive care. Many bulimia rehab centers offer extended care and aftercare programs.
In addition, the patient can attend support group meetings and receive therapy on a regular basis. In some cases, medication is continued after treatment.
At many private bulimia treatment centers, the patient's family members play an integral role during the recovery process. Family members and loved ones then become a part of the patient's support system after treatment.
Aftercare continues once treatment has been completed. The individual receives support, therapy and other treatments designed to ensure long-term success.
Get Help Today
According to a recent study published by the Emergency Care Research Institute, as many as 7 percent of females in the United States have had bulimia at some point in their lives. If you are living with this disease, you are not alone. Help is available. Contact us today for more information on bulimia treatment.
More resources about
Bulimia

: