Exploding Fentanyl Deaths Can't Be Stopped By Border Walls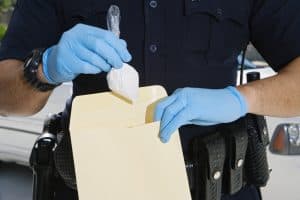 Recently, a truck was searched by US Customs and Border Protection while attempting to cross an official border station in Nogales, Arizona. Hidden within its cargo of cucumbers were 254 pounds of fentanyl; the largest haul of this lethal drug ever intercepted. In divided doses, this one shipment would have been sufficient to kill 100 million Americans.
The two previous largest hauls, also both recent, were in suitcase sized containers that held enough fentanyl to wipe out the populations of Massachusetts and of New Jersey, respectively.
Fentanyl is a drug cartel's smuggling dream and the DEA's hopeless nightmare. Its enormous potency provides for such very convenient packaging; if a tiny dose will kill an individual, small parcels that wreak havoc on our country easily slip past all conceivable border protections.
Building Up False Promises
President Trump and Vice President Pence are struggling for rationales to support the expansion of a wall connecting some of our official border crossings. Part of the pitch is that their wall will prevent drug smuggling and help in the otherwise failed war against the opioid epidemic.
This constantly repeated claim can arise only from ignorance or arrogant cynicism, or more likely both. Trump and Pence must know, or should know, that almost all illegal drugs are smuggled through legal border crossings, not between them. And no wall can stop the fentanyl that is now so easily smuggled through airports.
Drug cartels are too smart and professional to use illegal immigrants as mules, particularly when such safe and efficient smuggling alternatives are so readily available. And cartels are moving away from marijuana and towards fentanyl. This is partly because of competition from legal pot, but also to avoid the hassle of smuggling bulky, smelly plant products. Fentanyl makes transporting drugs anywhere anytime an absolute breeze.
This incomparable convenience of fentanyl makes Interdiction claims for the border wall patently ridiculous. Consider that the recent huge fentanyl haul was worth only about $3.5 million- even though it had enough punch to kill a third of the population our entire country. Any drug so cheap to produce and so easy to smuggle will effortlessly elude all walls and law enforcement efforts.
The utter futility of well publicized drug busts becomes painfully obvious- street drugs have never been stronger, cheaper, or more ubiquitously accessible. Even the border busts that do occur may come courtesy of cartel tips. Sacrificing one shipment distracts from efforts to detect the many others and lulls complacent interdiction efforts with a meaningless public relations boost.
Supply Side Can Never Work
After almost 50 years of failure, we are still losing a futile and self-defeating war on street drugs. And the collateral damage in overdose deaths and new addictions is getting ever worse.
The whack-a-mole arms race with the cartels has created in fentanyl a Frankenstein monster drug that is unimaginably more lethal than all its ancestors. The next battleground drug, carfentanil, will terrifyingly  raise the stakes an order of magnitude higher.
We can never reduce the supply side of lethal and addicting drugs. The chemistry labs will always be several steps ahead of the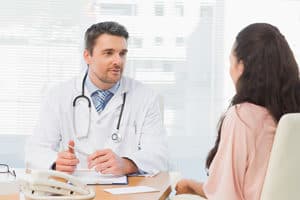 G-men.
Our only hope is reducing demand side  by making treatment freely and easily available to the several million Americans who now desperately need it.
The ultimate cost of Trump's wall would be many tens of billions of dollars to cover only 700 miles of our 2000 mile border with Mexico. The impact of Trump's wall on our drug epidemic would be zero.
Much wiser and more humane would be to spend this money where it is really most needed — to provide free treatment in the parts of the country most ravaged by the drug epidemic. This, not the wall, would be the greatest gift Trump could possibly provide his base- many of whom live precisely in those counties that have been hardest hit.
Trump's wall is pure symbol, no substance. For less cost, free treatment can save hundreds of thousands of lives.