UnitedHealth Insurance Coverage for Gambling
(Please note: Rehabs.com strives to provide you with the most updated information on each carriers' addiction insurance coverage but policy changes and errors do occur. Please check with your insurance carrier directly to confirm coverage levels. Rehabs.com is an informational site only and is not affiliated or sponsored by UnitedHealth.)
Does UnitedHealth Insurance Cover Treatment for Gambling Addiction?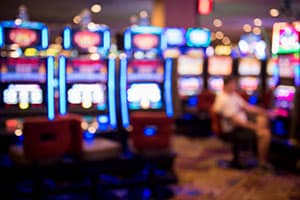 Yes, UnitedHealth Insurance for Gambling Rehab is offered. Gambling addiction is a serious problem and some medical professionals believe a biological predisposition could be involved. Up to 3 percent of the United States population is believed to suffer from some form of gambling addiction. UnitedHealth Insurance offers a variety of plans, all of which cover the treatment of gambling addiction in a rehabilitation facility. UnitedHealth Insurance offers one of the more comprehensive plans for treating gambling addiction on the insurance market.
Type of Rehabs UnitedHealth Insurance Will Pay For
UnitedHealth Insurance will cover several different types of rehab and treatment for gambling addiction. UnitedHealth Insurance for Gambling Rehab is used by those attempting to recover from gambling addictions. The available rehab treatments include outpatient rehab, inpatient rehab, aftercare and at home care. The type of care necessary depends on the individual and the severity of the gambling addiction. The majority of patients select one of the treatment options based on a doctor's recommendation in conjunction with personal preference.
How Much of the Cost of Rehab Is Covered by UnitedHealth Insurance?
The amount of rehab that UnitedHealth Insurance covers varies based on each individual insurance plan. Deductibles can be as high as $5,500 (Bronze Copay Select Plan) or they can be as low as $750 (Platinum Copay Select Plan). Patients must come out of pocket for the deductible, and afterwards coinsurance begins. During coinsurance, patients pay a percentage, with UnitedHealth Insurance covering the rest. UnitedHealth pays 80 percent to the patients' 20 percent under the Bronze Copay Select Plan, while those numbers are 90 percent and 10 percent respectively under the Platinum Copay Select Plan.
Can I Pay Above What My Insurance Will Provide to Receive Treatment?
Yes, patients can pay above what UnitedHealth is willing to cover if they so choose. UnitedHealth will allow any patient to pay above what is covered without any adverse effects on the held insurance policy. Patients can view each specific UnitedHealth Insurance plan in order to fully gauge the amounts covered under their particular family, individual, or employer insurance plan.
Inpatient Addiction Treatment vs. Outpatient Therapy
"UnitedHealth Insurance offers a variety of plans, all of which cover the treatment of gambling addiction in a rehabilitation facility."
UnitedHealth Insurance for Gambling Treatment includes several rehab options. Patients suffering from gambling addiction usually choose either inpatient rehab or outpatient rehab. Those attending an inpatient rehab facility must stay at a facility for a given period of time-usually anywhere from 30 to 90 days. However, inpatient stays can be as short as 5 to 7 days. Outpatient rehab programs different from inpatient programs in that there are no overnight stays. However, outpatient programs require individuals to meet with doctors and staff during the day to ensure progress is being met.
Should I Choose a Residential Rehab Center?
UnitedHealth Insurance for Gambling Treatment often recommends inpatient programs. Patients looking for a structured environment with fewer distractions may find a residential rehab center attractive. Residential rehab facilities typically don't allow patients the ability to communicate with the outside world on a regular basis, and visits from family and friends must be pre-planned and approved by staff.
Will UnitedHealth Insurance Pay for Local Rehab and Out of State Treatment?
Yes, UnitedHealth Insurance will pay for out of state treatment as well as local rehab. Each individual plan has its own rates, and patients should consult with a doctor and the insurance company to decide which program best suits their particular needs.
Does UnitedHealth Insurance Pay for Private or Luxury Treatment?
UnitedHealth Coverage for Gambling Rehab does pay for private and luxury treatment, in certain cases. Some private and luxury facilities do not accept UnitedHealth Insurance treatment, so it is best to check beforehand to ensure that the facility in question has a relationship with UnitedHealth.
What Does Executive Treatment Offer Over Other Rehabs?
Inpatient facilities do not allow patients access to cell phones, tablets and laptops. Executive Treatment Centers differ in this regard, allowing access to electronics so that patients can continue their professional lives. Professionals typically favor Executive Treatment Centers, which allow the continuation of work and communication with other professionals and colleagues.
What Treatment Lengths Will UnitedHealth Insurance Pay For?
UnitedHealth is contractually obligated to cover any patient' rehabilitation stay for a total of 60 days. Those 60 days can be broken into smaller segments or used all at once. UnitedHealth has found that a 60 day stay in a rehabilitation facility is typically long enough to successfully treat most gambling addictions. Patients who would like to stay longer, such as for a 90-day period, must cover the period past 60 days on their own.
28-30 Day Residential Programs (1 Month)
60 Day Residential Programs (2 Months)
90 Day Residential Programs (3 Months)
What If I Have No Insurance?
Patients without insurance can still get treatment for gambling addiction at a rehabilitation facility. In most cases, the rehab facility is willing to work with patients on a payment plan. This allows patients to pay the rehab cost over the course of several months instead of having to make a large upfront payment.
Using Our Helpline to Determine Your UnitedHealth Insurance Rehab Options
If you need help with gambling addiction, don't hesitate to give us a call at . We're willing to help you find the right rehab program for your personal needs. You don't have to suffer alone. Get the help that you need in order to take your life back. Give us a call today!
Questions and Answers
Will UnitedHealth Insurance Cover Multiple Rehab Stays?
Yes, UnitedHealth Insurance covers multiple rehab stays so long as those stays are for a total of 60 days or less.
Does Insurance Pay for Aftercare?
Yes, UnitedHealth Coverage for Gambling Rehab pays for aftercare.
Could Rehab Make My Insurance Premiums Higher?
No, under the Affordable Care Act, insurance premiums can't rise for use of mental health services.
Has The Affordable Care Act (Obamacare) Affected Substance Abuse and Mental Health Insurance Coverage?
The Affordable Care Act has leveled the playing field by equalizing the cost of substance abuse and mental health services with traditional medical services. The law also stops insurance companies from dropping customers due to the discovery of a mental illness or substance abuse issue.
More resources about
UnitedHealth Insurance Coverage for Gambling

: