Coventry Insurance Coverage for Opiates/Opioids Rehab and Detox Treatment
Coverage for the Unique Challenges of Opiate/Opioid Addiction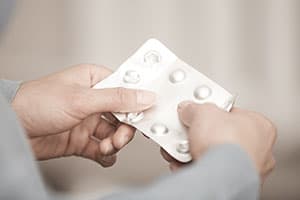 Opioid addicts often enter the recovery phase of their journeys with a lack of understanding of the seriousness of their disease. A lengthy career of prescription opiate addiction looks like the polar opposite of heroin addiction in practice, but the ultimate results are almost identical. The 'drug-opposite' effect leaves your body in chronic pain. You may be drowning in anxiety, insomnia, and depression, but your body can normalize without opiates, eventually leaving you able to live a serene life (and get a decent night's sleep). Where heroin addicts buy their fix on the street, codeine addicts may have engaged in the seemingly less murky practice of prescription fraud. In many ways, this can strengthen their denial. Coventry insurance for opiates/opioids addiction rehab becomes an imperative part of your healing, securing you treatment to support the overcoming of that denial while keeping your detoxification process medically safe. You are covered for all the medically necessary treatment you need.
Types of Rehab
Your coverage revolves around your medical needs, which means that when you cannot recover without inpatient treatment, follow up care and psychiatric support, it will be provided. Half of opioid addicts have clinical disorders that arrive together with long term addiction, with the most common being bipolar and major depressive disorder, anxiety and eating disorders. These are all issues that need highly specialized care, which may demand specialist eating disorder or dual diagnosis clinics. This improves your chances of receiving coverage, and all rehabilitation needs will be constructed around your individual case.
Co-payments, Rewards and Network Charges
Generally, inpatient care has a co-pay cap of $500 a day, or a total of $1200. Your depression and nutrition treatment automatically earn $100, which is deposited into your Wellness Fund. You can apply this, together with any HRA funds you have, to co-payments for other care. Generally, you will receive a 15 percent in-network and a 35 percent out-of-network coinsurance.
Can I Pay Above What My Insurance Will Provide to Receive Treatment?
Coventry Insurance for opiates/opioids addiction rehab is a focused spectrum of products. The primary goal of the company and its MHNet umbrella is to secure you a personalized rehabilitation experience since, as a 1997 study showed, those who are less suited to their treatment regimen are more likely to drop out prematurely. While you will be able to allocate your own funds to supplement your coverage, you may also assign your Wellness and Flexible Spending Account funds to both co-payments and uncovered treatments.
Take Our "Am I a Drug Addict?" Self-Assessment
Take our free, 5-minute "Am I A Drug Addict?" self-assessment below if you think you or someone you love might be struggling with drug addiction. The evaluation consists of 11 yes or no questions that are intended to be used as an informational tool to assess the severity and probability of a substance use disorder. The test is free, confidential, and no personal information is needed to receive the result.
Inpatient Addiction Treatment vs. Outpatient Therapy
"A lengthy career of prescription opiate addiction looks like the polar opposite of heroin addiction in practice, but the ultimate results are almost identical."
While the puzzle of your disease and its required treatment can only be medically solved according to the unique picture of your addiction, studies have shown a difference between the efficacy of in and outpatient therapy in certain scenarios. A 1989 study by Hubbard et al. revealed that 13-week inpatient programs reduced heroin usage by 97 percent in treatment and 33 percent outside treatment. Suicidal tendencies are a core factor in your decision, with major depression often needing profound inpatient psychotherapy. That being said, a Drug Abuse Treatment Outcome Study in 1991 revealed that outpatient care can be equally effective if it treats patients' psychological, medical, legal, financial and family needs.
Residential Rehab Centers
This decision has more to do with your mental health needs than your practical requirements, although the latter need to be considered. A screening assessment with an addiction specialist will raise the curtain on all facets of your disease and its co-occurring disorders, taking account of your safety, financial and family circumstances to build the most effective treatment plan, whether that be residential rehab or outpatient care.
Local Rehab and Out-of-State Treatment Coverage
Your finances and medical plan will necessarily play a role in your choice of location. Coventry's plans are often analogous in all 50 states they apply to, but in some locations coverage becomes more complex, with subsidiaries splitting into their own independent companies. The least confusing way to approach the issue is to call your local Coventry center. Overall, doctors make the ultimate decisions about your care, motivating for out-of-state rehab if it is deemed necessary. If you were a social opioid user, you may need to distance yourself from your home during, and even after, treatment to evade relapse triggers.
Private or Luxury Treatment Coverage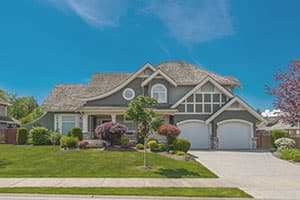 Coventry insurance for opiates/opoids addiction treatment offers varying degrees of coverage that determine your co-payments. Exclusive care often includes a wider range of holistic therapies and higher quality therapists. This, and your particular plan, makes coverage a shifting target that can only be nailed down through medical motivation and suggestions from your MHNet center. You can secure the premium amenities that come with luxury rehab by supplementing your coverage. Private care is more likely to receive coverage, particularly in the case of opioid addiction where detoxification requires profound supervision and support, and coexisting conditions need psychiatric treatment.
Executive Treatment
The efficacy of inpatient rehab is somewhat dependent on the microcosm and culture of the peers in group therapy and the practical sociological elements of your current life's needs. For those who have demanding careers or public personas, concerns of maintaining responsibilities and anonymity are core. Executive treatment gives you an environment in which you can commute or work when duty calls. The staff is also knowledgeable about the risks of press involvement.
Treatment Lengths
Coverage varies from plan to plan, but all are beholden to their connection to the MHNet behavioral health subsidiary. This opens the way for you to receive the treatment lengths necessary for your sustained recovery. A 30-day acute inpatient rehab is covered by most plans, with up to 190 days of treatment covered in Medicaid. The more intense care needed through 30- and 90-day secondary care is covered when needed. ASI Psychiatric Severity assessments may be needed to determine whether further inpatient treatment is needed in a psychiatric setting, with tertiary treatment centers offering support as you are reintroduced to your new life.
What If I Have No Insurance?
You may qualify for federally funded Medicaid to cover your treatment. Your residency, citizenship, income and other factors determine your eligibility. Alternatively, treatment centers in your area will recommend non-profit centers and rehab scholarship programs. Half of addicts experience obstacles to their recovery during their first year of abstinence, yet a treatment program that fits you as well as a bespoke suit raises your odds of success by up to 80 percent. If you're finished gambling with your life and prefer the improved winnings offered through treatment, call us now at .
Questions and Answers About Coventry Insurance
More resources about
Coventry Insurance Coverage for Opiates/Opioids Rehab and Detox Treatment

: