Coventry Insurance Coverage for Heroin Rehab and Detox Treatment
Coventry Insurance Coverage for Heroin Addiction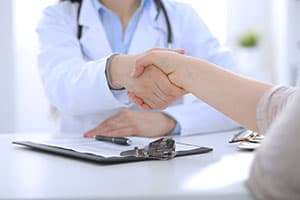 Heroin addiction detoxification is usually treated in two broad but disparate strokes, using Methadone maintenance therapy, or Suboxone. While the prospect of this process is likely terrifying, these drugs do soothe the symptoms, and most Coventry Insurance for heroin addiction rehab will entail a controlled, private environment with extreme psychological and psychiatric support.
Follow through, using intensive addiction treatment, reduces your probable outcome significantly: a Boston Medical Center study found that those completing outpatient and inpatient programs had a 28 percent lower chance of relapse than those who completed only detoxification programs. Coventry's policies fit themselves around treatments that offer you the best prognosis, which increases the chance that you will receive your medically necessary therapy in rehab.
Your Coverage for Treatment Types
Your diagnosis and assessment will create a snapshot of your life and addiction, with which medical experts will trace out a unique assortment of treatment options specifically for you.
You have access to inpatient care at either a hospital or residential treatment facility, as well as to outpatient care on a full or part-time basis. This includes access to mental healthcare practitioners such as addiction counselors, psychologists, and psychiatrists. You will also need medical supervision during your detox and care for coexisting psychiatric conditions if they exist.
What to Expect From Out-of-Pocket Expenses
Coventry's coverage is dependent on three aspects: what is medically necessary, what your plan allows for and the eligibility of your service providers. In other words, your care must be medically necessary and provided by licensed mental health care practitioners or certified addiction counselors.
When these two facets are qualified for, you will receive the maximum coverage your individual plan will allow. In general terms, you are likely to pay no more than a 35 percent co-pay, or a maximum of $1200 for your total treatment within the Coventry network. You may use funds you've put aside in your flexible spending account to cover out-of-pocket expenses.
The Versatility of Out-of-Network Care
The key to drawing the most out of Coventry Insurance for heroin addiction rehab lies in using the guidance of their partner, MHNet, and the assessment of your doctor, to motivate for your care.
Heroin addiction often coexists with malnourishment, anxiety, and depression. While these aspects may well be weighing heavily on you now, they may also be the secret ingredient to receiving a more versatile and comprehensive level of coverage. In the unlikely event that you require care out-of-network, your insurance plan does give you enough room to move by offering coverage with higher co-pays for these facilities.
Inpatient Addiction Treatment vs. Outpatient Therapy
"Heroin addiction detoxification is usually treated in two broad but disparate strokes, using Methadone maintenance therapy, or Suboxone."
A meta-study by George E. Vaillant, MD reveals that detoxification is usually insufficient to prevent relapse. Since heroin addicts typically spend 20 percent of their adult lives in active addiction, tertiary care that includes reintroduction to the outside world appears to create a pattern that improves outcomes.
Both inpatient and outpatient treatment is covered by Coventry, with the goal of therapy always being to combat the behavioral aspects that feed an addiction, rather than the addiction itself. It is, among other facets, how well you learn to sustain behavior nourished by healthy resources that determines the success of your treatment.
A period of abstinence will need to be sustained during this therapy, and some patients need inpatient treatment in order to achieve this, while others manage with an intensive outpatient program with supportive recovery group participation.
Local Rehab and Out-of-State Treatment
If you are out of state at the time when you need treatment, you will receive coverage until you are stable enough to be transferred to a local facility. In some cases, an out-of-state facility may be medically necessary and will, through preauthorization, be covered. If, for example, you have a coexisting eating disorder or psychiatric condition that requires a brand of specialized care not provided for in your own state, it would likely be deemed a medical necessity.
Similarly, because 54 percent of addicts need to socially adjust to a different life, out-of-state care often lays down a firmer foundation for sustained recovery and is thus likely to be covered.
Private and Luxury Treatment Coverage
Coventry insurance for heroin addiction treatment fathers a comprehensive network of covered treatment centers, many of which are private. Its Healthcare Effectiveness Data and Information Set is a series of assessments that measure the efficacy of its healthcare provisions, which transforms your in-network rehab list into a go-to area for premium evidence-based care.
While private rehabs usually structure programs with enough power to push you into your best possible life, this is not necessarily true of all luxury rehabs. If your goal is to achieve a more opulent standard of comfort, your plan may give you the flexibility to use them. Coventry has an out-of-network benefits system that designates a separate system of co-payments.
The Executive Treatment Option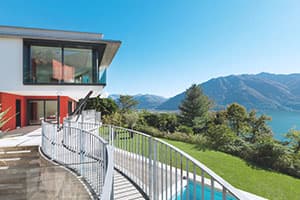 Executive treatment is woven around white-collar workers who are unable to entirely detach themselves from their duties while they're in rehab. It often gives high profile figures that extra dash of expertise needed to protect their anonymity.
Regardless of the 'hat' your rehab wears, the effectiveness of their treatment paradigm should always be held in focus. With 47 percent of addicts returning to rehab after their first treatment, the center you choose must be able to empower your return to a normal, productive life.
Treatment Lengths
Each product in Coventry's portfolio has its own degree of coverage but all are attached to the team of behavioral health professionals at MHNet, who advise you confidentially on the treatment lengths you might need and how they are covered. In the vast majority of cases, you will receive a varying degree of coverage for 28-day inpatient or outpatient care, aftercare, and separate psychiatric treatment if it's needed.
What If I Have No Insurance?
Eligibility for federally funded Medicaid has ballooned, substantially increasing your odds of being covered for a 190-day rehabilitation program. Rehab scholarships, offered individually by many facilities, make sure that finances don't create a wall between you and treatment.
Heroin is a drug that makes not only your body, but your psyche and life, seem to waste away into oblivion but all that erosion can be undone, regardless of how impossible it may seem. Coventry's behavioral health professionals will guide you through your treatment at .
Questions and Answers
More resources about
Coventry Insurance Coverage for Heroin Rehab and Detox Treatment

: