Coventry Insurance Coverage for Cocaine Rehab and Detox Treatment
What Kind of Coverage Does Coventry Insurance Offer for Cocaine Addiction?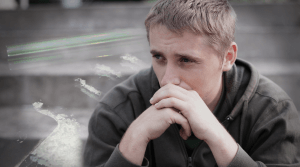 If your life and cocaine have been tangled up in an ongoing struggle long term, you are likely to be physically drained of motivation. This is because your dopamine system will have been desensitized, leaving you physiologically unable to respond naturally to rewards. At this juncture, you have only two choices: continue the infinite battle, or seek help. Your Coventry insurance for cocaine addiction rehab has you covered with operators to lead you through a treatment program tailored to the unique way your disease plays out in your life. Cocaine creates psychiatric chaos, so it is likely that you may be experiencing psychosis, hallucinations, and even seizures. This series of symptoms needs its own treatment, which is why Coventry's MHNet Behavioral Health solution dedicates its time to treating not only your addiction, but you as a whole person.
Types of Cocaine Rehab
Coventry is a diversified insurer, packaging a different selection of plans for every state, all with their own approach to rehabilitation. The HMO, HRA and EPO plans have the widest scope of chemical dependency benefits, but every one of its policies is linked to an expert behavioral health support structure that boxes enough options into your benefits to give you a holistic program. Day treatment, acute rehabilitation and psychiatric care for mood disorders are included. Your doctor will help with any additional medical support and medication you need to complete your detox and stabilize your psyche.
The Costs
There is no single Coventry insurance for cocaine addiction treatment. The insurer has a spectrum of policies ranging from basic employer-based HRA and PPO plans to comprehensive FSA Health Care Policies. You may use your HRA fund to cover any treatment co-payments. In most cases, these amount to 15 percent for in-network psychiatric institutions and rehabs. If you have one of Coventry's gold standard policies, such as an EPO or HMO plan, your inpatient co-payment will be between $200 and $1200. Outpatient therapy is tagged to between 15 and 25 percent, or $50 per psychiatric care visit.
Supplementing Your Coverage
Cocaine is not the most affordable drug of choice, so your bank account may not be as robust as you'd like it to be. This shouldn't get in the way of your standard of care, however, and this revolves around a nucleus of flexibility. Coventry's policies begin operating under the umbrella of MHNet the instant your treatment swings into the realm of substance abuse and mental health. This gives you a range of in-network rehabs, making it unlikely that you will need to move out of network. This doesn't restrict you from out-of-network treatment, in which you might assign funds from your flexible spending account or pay out of pocket.
Inpatient Cocaine Addiction Treatment vs. Outpatient Therapy
"Cocaine creates psychiatric chaos, so it is likely that you may be experiencing psychosis, hallucinations, and even seizures."
The efficacy of your treatment depends on a program written specifically for you. Studies show that your drug cocktail, disease and even your genes should play a role in your treatment if it is to be successful. Only your doctor and the MHNet staff can advise you on the best therapy for you. There are no correct ways to embark on the journey, and your practical circumstances will play a role in whether you choose inpatient or outpatient treatment. The answers may not be as obvious as they seem, however. If you have children, for example, but inpatient treatment will give you the best odds of success, you may benefit your dependents best by finding a safe home for them during your care. Remember that regardless of which method you choose, the priority of recovery is of utmost importance.
Residential Rehab
If your addiction has been a longwinded one, you may be suffering from malnourishment, bowel gangrene and other physiological problems needing intense residential medical care. An accredited rehab will provide this. If your drug use has been less exhaustive, your detoxification process may still require medical management, which can be safely achieved at state accredited hospitals or detox centers.
Local Rehab and Out-of-State Treatment
Coventry insurance for cocaine addiction rehab seldom distinguishes between out-of-state and local rehab. Your primary concern is which location will give you the most solid first steps towards abstinence and the specific coverage in each state. In some locations out-of-network providers are not covered, but in-network centers are. First Health is only separate from Coventry in certain states, whereas some locations have state-run exchanges to advise you. If you are feeling baffled, your MHNet office will untangle the logistics for you.
Private and Luxury Treatment Coverage
In an ideal world, the price of a cola would buy a Ferrari, but the financial world is not quite so perfect. If you have, for example, CoventryCares, your rehab facility must be deemed medically necessary. This means that if your luxury rehab is home to a medical wing that no in-network provider has and which is necessary for your treatment, you are likely to be covered. If white tablecloth dining is your sole motivation for choosing that luxury rehab, it is unlikely to be deemed medically necessary. There are essential services that some luxury centers offer above traditional facilities, and you have a better chance of receiving coverage if you have a coexisting medical condition that warrants that degree of care. Private treatment is a different animal, offering a stiffer level of anonymity and personal attention to those who need it, which is the kind of customized rehabilitation that Coventry Health supports, and thus covers for patients who need it.
Executive Treatment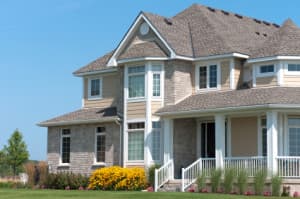 40 percent of recovering addicts give up within the first 14 days, which makes your initial weeks in treatment paramount. Executive treatment exists to make those weeks possible for those who cannot leave their careers cold turkey. If you need to commute during care or accomplish corporate tasks, executive rehabs support this degree of freedom. Similarly, if you are a medical practitioner or high-profile figure, they put you among your peers during care while protecting you from the media.
Treatment Lengths
Coventry insurance for cocaine addiction rehab and treatment maneuvers around your medical needs. If primary and secondary care are required, a preauthorization and motivation is likely to secure you coverage. Generally speaking, Coventry's private plans cover what is needed to secure you inpatient care with group therapy, follow-up and psychiatric support. While typical inpatient care lasts 28 days, more concentrated therapy is often needed over a month to three months of secondary treatment. Tertiary care acts as a halfway house for those who have lost their jobs and practical support structures.
What If I Have No Insurance?
If you have no insurance, it simply means you need to work a little harder to secure your treatment. Non-profit facilities, sponsored treatments at private rehabs and qualification for federally funded Medicaid care are all options. Many recovering addicts say that their worst day in recovery is better than their best day in active addiction. If that sounds like a prospect you could stomach, call for help working through your insurance coverage.
Questions and Answers
Will Coventry Cover Multiple Rehab Stays?
Your benefits apply on an annual basis.
Does insurance pay for aftercare?
Preauthorization is your ticket to success. Where aftercare is needed and charged for, it is likely to be covered.
Could Rehab make my insurance premiums higher?
It is against the law to raise insurance premiums based on your mental health status, so your policy is secure.
Has the Affordable Care Act (Obamacare) Affected Substance Abuse and Mental Health Insurance Coverage?
Obamacare acts as a support in the unlikely event that your insurer fails, in effect demanding that any large health insurer that covers rehabilitation must cover a reasonable standard of care. This means you're less likely to be priced out of your necessary treatment.
More resources about
Coventry Insurance Coverage for Cocaine Rehab and Detox Treatment

: