Coventry Insurance Coverage for Alcohol Rehab and Detox Treatment
What Kind of Coverage Does Coventry Insurance Offer for Alcohol Addiction?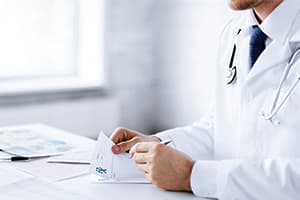 Alcoholism's rock bottom is, by its very definition, a state that leaves you without resources; his is the irony faced by the 17.6 million people with alcohol addiction in the United States each day. Since the advent of workable solutions, alcoholics have been finding recovery before feeding their every reserve into the bottle. However, many need the thrust that comes with absolute hopelessness before they are able to put that bottle down. Fortunately, there are treatment solutions that can push even the driest alcoholic through to the greener pastures of abstinence. Coventry Healthcare approaches the treatment of alcoholism on a case by case basis, tailoring a treatment plan to every patient. Their Total Behavioral Health Solution guides you through the often muddy waters of rehabilitation by covering only those treatments that are clinically proven to be effective.
The Issue of Choice
Coventry Health's approach to treatment is a unique one in that it aims to help the entire person rather than the most overt symptoms presenting themselves. Alcohol addiction may well be the clearest problem, but 40% have a coexisting depressive disorder, with other mood disorders being common. Coventry has tied itself to MHNet Behavioral Health Solution, which covers programs that treat acute rehab, day treatment, follow-up care and management of coexisting disorders. Like most insurers, plans are tiered to suit your pocket. Budget-friendly plans, such as Medicare, cover inpatient rehab for 190 days at selected facilities. Its other policies, being under the MHNet umbrella, offer acute and sub-acute rehab coverage if case managers believe it is necessary.
Cost Breakdowns
Coventry Insurance for alcohol addiction rehab Medicare B covers 80% of mental health services, including therapy, aftercare, outpatient prescription medications, and short term intervention. This does not include inpatient rehab, which is partially covered by Medicare Part A. CoventryCares covers 90% of the Medicaid fee for out of network treatment and all of in network care. Other plans have a 'you-get-what-you-pay-for' approach, with a system of flat co-payments and co-insurance rates for inpatient treatment.
Copayments and Extra Costs
Coventry insurance coverage for alcohol addiction treatment doesn't stifle you by limiting your method of treatment. Flexible spending accounts remove your need for disciplined health savings, putting aside annual funds of at least $130, which you may use to cover aspects of your care that aren't provided by your insurance. You may assign this stipend to copayments or treatment that falls outside the realm of your specific plan. When you have made your choice to begin afresh, your first stop should be MHNet, which will guide you through your options and authorize treatment providers.
Inpatient Addiction Treatment vs. Outpatient Therapy
"Alcoholism's rock bottom is, by its very definition, a state that leaves you without resources; his is the irony faced by the 17.6 million people with alcohol addiction in the United States each day."
Inpatient treatment gives you a controlled facility that may make you feel more secure, allowing you to focus on your recovery. An AA expression states that the next bottle is always an arm's length away, but residential care extends that distance for a time, diluting cravings somewhat. Cognitive behavioral therapy and simple drug counseling are effective outpatient options. The most intensive outpatient care drops you into a structured treatment program with fellow addicts while allowing you to sleep in your own bed at night.
Residential Rehab
Residential rehab morphs your care into a 24 hour-a-day therapy session, teaching you how to schedule a balanced life while constantly dotting your environment with supportive counselling. This controlled eco-system becomes core to those who have lost all confidence and capacity to build a workable regime. Those who have managed to hold on to the strings of their lives and who are desperate enough to stay away from alcohol during treatment sometimes find outpatient care more practical.
Local Rehab and Out-of-State Treatment?
Coventry's view is that there is no shrink-to-fit rehabilitation; every treatment plan should be styled to suit your case. Some prefer to shift their treatment out-of-state to remove the clutter of their lives and improve their focus. Keep in mind that your counselors may recommend some therapy sessions with your family. If you believe you will exploit your treatment best with the moral support of weekend visitors, a local rehab may be best for you.
Private or Luxury Treatment
Coventry Insurance coverage for alcohol addiction rehab/treatment includes Medicaid and Medicare plans supported by the recent Mental Health Parity and Addiction Equity Act, which prevents insurers from imposing certain limitations on your benefits. Luxury rehab doesn't necessarily offer improved treatment under its beachside palm trees; in fact, counselors and psychologists often bounce between standard and luxury centers in a single day. Preferred provider plans with Coventry do cover a large percentage of the cost, however, while health maintenance plans may secure you coverage at a resort-style rehab at a lower price. Private clinics are a different affair, generally offering a high standard of care without hotel-style cuisine. It is precisely this kind of individualized rehabilitation that Coventry Health supports and covers.
Executive Treatment
If you exist in a white collar world in which your reputation pays much of your salary, your concerns about anonymity might be dramatic. At the same time, the therapeutic value of the people who are treated with you is core to the success of your treatment. The ability to identify and mix with your peers may mean the difference between a year's sobriety and a lifetime's. Executive rehab caters for those who have retained their successful careers, who are high profile, and who hope for premium amenities.
Covered Treatment Lengths
Coventry Insurance is diversified to suit your needs. Medicare covers 190 days of inpatient treatment in a lifetime, with additional coverage should you need care for a coexisting psychiatric condition. Its prize mental health offerings, the EPO and HRA plans, cover 45 days of inpatient treatment a year, with additional coverage if you need treatment for a coexisting psychiatric condition. Primary care usually lasts 28 days, with secondary care shifting focus from alcohol to personal coping mechanisms and intensive therapy.
What If I Have No Insurance?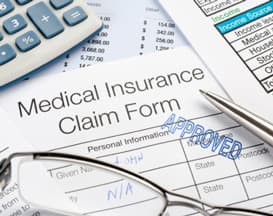 When you are one of the 40% who are pouring their funds into alcoholism instead of health insurance, organizations such as AA and Rational Recovery offer peer to peer support. The world of alcohol detoxification is not one to travel to without medical supervision, and many find the path to recovery difficult to traverse without inpatient care. Some facilities offer financial aid, while others sponsor a limited number of patients annually. Accredited non-profit facilities also exist. You may also qualify for a state or federally funded Medicaid program, which exposes you to some facets of addiction treatment. That first call to plan your treatment is likely to be a massive leap towards a more rewarding life. Dial and give Coventry the opportunity to guide you through the options available to you. The transition needn't be as chaotic as your life may feel today
Questions and Answers
More resources about
Coventry Insurance Coverage for Alcohol Rehab and Detox Treatment

: