Cigna Insurance Coverage for Opiates/Opioids
What Kind of Coverage Does Cigna Insurance Offer for Opiates/Opioids Addiction?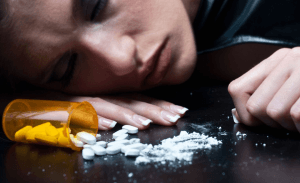 Cigna offers a variety of health insurance plans for both individuals and families. Some Cigna health insurance plans cover treatment for opiates, better known as opioids. Cigna Insurance plans are available in a limited amount of states including California, Texas, and Georgia. Like any other insurance company, Cigna Insurance is always updating the list of services and medical conditions that it offers. In regards to opioid addiction treatment, it will be outlined in the summary and benefits book.
Type of Rehabs
Opioids addiction rehab treatment varies based on coverage. Some of the general treatment and rehab programs that are supported are:
Short-term sober living drug treatment
Residential long-term drug rehab
Outpatient drug rehab
Substance abuse day treatment
The treatment and drug rehab offered to depend on the individual or group plan. The addiction rehab treatment covered also varies from state to state.
Checking Your Insurance Benefits
Knowing exactly what Cigna Insurance plans cover can give you peace of mind while you or your loved one is in rehab. You can do the work of getting and staying sober without worrying about unexpected costs or financial struggles. For more information on Cigna Insurance plans and to check what your plan covers, call , click here, or fill out the form below.
More resources about
Cigna Insurance Coverage for Opiates/Opioids

: