Cigna Insurance Coverage for Cocaine Rehab and Detox Treatment
Does Cigna Insurance Cover Treatment for Cocaine Addiction Treatment?
If you are seeking out cocaine addiction treatment, you are not alone. Approximately 4 percent of people who try cocaine are addicted to it within two years, while 16 percent of people are in early stages of addiction after trying it. Thanks to Obamacare, it is now required that all insurance carriers, including Cigna, provide coverage for cocaine addiction treatment. However, how much coverage they over varies widely between carriers and insurance plans.
Researching insurance coverage is an arduous task that requires a lot of time and effort. Even when you narrow it down to one carrier like Cigna, how much of rehab is covered depends on your location and plan. This article will give you give you an introduction to what Cigna insurance covers for cocaine addiction. Contact Cigna for detailed information about your policy.
Type of Rehabs Cigna Will Pay For
As a basic rule of thumb, Cigna will only pay for what is considered to be traditional forms of rehab. This excludes alternative healing, private and luxury facilities. Another restriction is whether a rehab facility is in-network or out-of-network. Only when a rehab facility is in-network with Cigna will they provide the full coverage offered by your plan. With some plans Cigna will cover a smaller percentage of out-of-network facilities, but sometimes they may not cover the cost at all. To find out if a facility is in-network or out-of-network, it is a good idea to contact the people at the facility.
How much of the Cost of Rehab is Covered by Cigna?
How much of the cost that is covered by Cigna insurance for cocaine addiction treatment largely depends on what your plan offers; so if you decide to go with Cigna, make sure you pay close attention to all the details. Pay close attention to the deductible, which is the amount you have to pay out-of-pocket before insurance kicks in.
Reaching the deductible doesn't necessarily mean that Cigna will cover 100 percent of the cost, though. In the majority of plans after the deductible is exceeded by the customer, insurance carriers only cover a certain percent of the cost.
Can I Pay Above What My Insurance Will Provide to Receive Treatment?
There is no restriction on what an individual chooses to pay for when it comes to receiving treatment. Many patients even opt for a facility that isn't covered by their insurance because the facility offers what they need to get better. Ultimately, it costs a lot more to go with a lesser quality of a facility and not get better than to pay a little extra for a facility that helps the patient reach 100 percent recovery.
Inpatient Addiction Treatment vs. Outpatient Therapy
"Thanks to Obamacare, it is now required that all insurance carriers, including Cigna, provide coverage for cocaine addiction treatment."
Choosing between inpatient addiction treatment and outpatient treatment is something that should be discussed between a medical professional and the patient. Inpatient addiction treatment facilities offer an environment where individuals can get constant medical attention to help ensure they are on the right path via medication and counseling, and this form of treatment is almost always necessary for those who are experiencing major cocaine addiction.
For some patients, taking a break from reality is not a viable option, so they choose to go with outpatient therapy. This may be the case for patients with less severe addictions as well. Cigna insurance for cocaine addiction rehab covers both forms of treatment as long as it is accompanied by a referral from a medical professional.
Should I Choose a Residential Rehab Center?
Research shows when patients are committed into a residential treatment facility, they are less likely to relapse back into addiction in the long term, so it is by far the most proven form of successful treatment.2 Every patient has a different set of circumstances between their lifestyles, level of addiction, profession, genetics, etc., so there is no one-size-fits-all option for choosing a rehab center. Choosing the type of rehab is something that is best decided between a medical professional and the patient.
Will Cigna Pay for Local Rehab and Out-of-State Treatment?
Cigna insurance coverage for cocaine addiction rehab/treatment extends to local rehab and out-of-state treatments as long as they are in-network. When trying to decide on which facility or treatment to go with, it is smart to check if they take the insurance coverage from your regional Cigna office.
Does Cigna Pay for Private or Luxury Treatment?
Cigna does not cover private or luxury treatment, but neither do any other insurance carriers. Luxury and private treatments are considered to be beyond what the average patient needs to recover from addiction.
In addition, most insurance carriers will not cover the following options for cocaine addiction treatment:
Over-the-counter medication
Luxury and Private Facilities
Out-of-Network Facilities
Alternative healing options such as yoga, massage, acupuncture, etc.
Remember that just because your insurance does not cover the treatment doesn't mean that you can't pay for it out-of-pocket, but your insurance company will not help with paying the bill.
What Does Executive Treatment Offer Over Other Rehabs?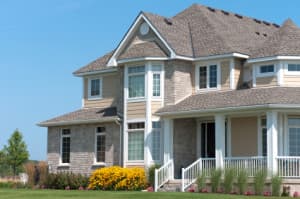 Executive treatment is designed specifically with working professionals and public figures in mind. The idea is to allow these individuals to seek help that does not interrupt their work flow or expose them to the public. It also puts the individuals with a peer group comparable to their own, so that they have a support structure to help build a proper recovery. Cigna insurance for cocaine addiction rehab does not offer coverage for this type of treatment, but you can still pay for it out-of pocket.
What Treatment Length will Cigna Pay for?
Cigna will pay for any length of treatment that is recommended by a medical professional. The average cocaine addiction treatment runs at least one month, but sometimes it extends to three months or more. The length depends on the unique needs of the patient and their addiction.
What If I Have No Insurance?
If a patient has no insurance, there are two options that are determined by their income level. The first option is for lower income individuals who can apply for Medicare or to be committed to a public health facility. For individuals who do not qualify for the lower income option, they will need to wait until re-enrollment for insurance opens back up before being able to sign up for any insurance, including Cigna insurance for cocaine addiction treatment.
Using Our Helpline to Determine Your Cigna Rehab Options
The information we offered here is just skimming the surface of all the options available to individuals seeking insurance coverage for cocaine addiction treatment. If you feel a little bit overwhelmed, don't feel alone. Many individuals who get lost in this whole process and that is why we created a service that helps those in need to the right insurance coverage for them. Call our hot-line at , so that we can help you find the perfect insurance coverage.
Questions and Answers
More resources about
Cigna Insurance Coverage for Cocaine Rehab and Detox Treatment

: