Aetna Opiates/Opioids Addiction Rehab Insurance Coverage
Opiate and opioid addiction can be debilitating. If you are struggling with an addiction to opiates or opioid pain medication, you may be putting your life in jeopardy. Addiction lowers the quality of life significantly, and abuse of drugs like prescription opioid painkillers can often be lethal.
According to a report from the Centers for Disease Control and Prevention, accidental overdose on opioid pain medication is on the rise with more than 10,000 deaths per year — a figure that is higher than overdoses due to heroin and cocaine combined.
Does Aetna Cover Opiate and Opioid Rehab Treatment?
If you are living with opiate or opioid addiction, your insurance may cover part or all of the cost of treatment. Aetna covers opiate and opioid rehab treatment services under their behavioral health plans. If you have Aetna as an insurance provider and need assistance with overcoming an addiction to opiates or opioids, don't hesitate to get the treatment you need.
Aetna covers various different types of drug addiction treatment, either partially or in full. Coverage often depends on the individual plan that you are subscribed to taking deductibles and out-of-pocket costs into account, and it does vary regionally across the United States.
Types of Opiate and Opioid Rehabs Aetna Will Pay For
There are many treatment options available for people who are addicted to opiates and opioid drugs, including inpatient and outpatient treatments and medication maintenance treatments, which a study by the National Institute on Drug Abuse has shown to be effective in reducing accidental overdose deaths.
Aetna will pay for a variety of treatment types, including intensive inpatient hospitalization, residential treatment facilities, detoxification programs, and outpatient therapy services. It also often covers medications that may be prescribed during the course of treatment.
How Much of the Cost of Rehab Is Covered by Aetna?
The costs that Aetna will cover depend on several factors: what plan you are subscribed to, what area you live in and receive treatment in, what your deductible and out-of-pocket maximum costs are, and whether or not your costs have been met.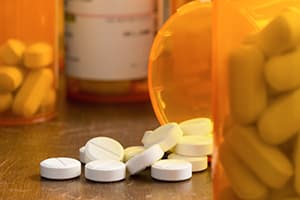 Aetna will generally cover treatment that has been deemed medically necessary in full, such as intensive inpatient hospitalization, while other rehabilitative treatments are only partly covered.
Rehabs.com is a subsidiary of American Addiction Centers (AAC), a leading provider in opiate and opioid addiction treatment and recovery. AAC is in network with many of the top insurance providers in the U.S. including Aetna. Check to see if your Aetna insurance covers opiate or opioid addiction here.
Can I Pay Above What My Insurance Will Provide to Receive Treatment?
If your insurance doesn't cover the full cost of the treatment you and/or your doctor have chosen, you have the option to pay for the leftover cost out of your own pocket.
Many treatment centers offer installment plans for clients who are not able to pay the entire portion of the cost of treatment at the time of services rendered. Check with the facility you are considering about their policies with regard to payment for treatment costs not covered by insurance.
Inpatient Treatment vs. Outpatient Treatment for Opiate and Opioid Addiction
Inpatient Rehab Programs
Inpatient addiction treatment options, such as hospitalization and residential rehab, are good options for people who may require medical care during the course of their opiate and opioid detoxification and who feel they might need close monitoring during the early stages of addiction treatment.
More info on inpatient treatment: Inpatient Drug and Alcohol Rehab Treatment
Outpatient Rehab Programs
Outpatient therapy is an option that allows you to sleep at home in your own bed and continue on with your day-to-day living while still receiving the treatment and care you need in order to pursue a healthy, sober life.
More info on outpatient treatment: Outpatient Drug and Alcohol Rehab Treatment
Should I Choose a Residential Rehab Center?
Residential rehab facilities are a great option for people who need to break away from their current way of living in order to get on the road to addiction recovery.
One thing that residential treatment centers can provide for you is constant contact with people who are able to understand and relate to you because they too are hoping to overcome their addictions. Residential rehab is a good choice for people who appreciate the support from both addiction specialists and their peers.
Will Aetna Pay For Local Rehab and Out-of-State Treatment?
Aetna will generally cover addiction treatment sought at a local rehab center as long as the center accepts Aetna insurance. Additionally, if you are out-of-town and need to seek treatment, Aetna may cover some or all of the costs of your rehab stay, provided that the treatment center is in the network for your plan.
Does Aetna Pay for Private or Luxury Treatment?
If you are interested in a luxury treatment facility and have Aetna insurance, there is good news: Aetna does cover stays at select private and luxury treatment facilities.
Luxury treatment centers offer amenities not unlike a country club, such as sports and games, a pool, and a spa — so that you can relax while you recover and work on getting your life back on the path to wellness.
What Does Executive Treatment Offer Over Other Rehabs?
Executive treatment is a specialized form of care that has been developed relatively recently with executives in mind. When you are in charge of running a large corporation, you may feel like you do not have the time to dedicate to a rehab stay — and this mindset has unfortunately left many people feeling like they cannot seek out the help they need.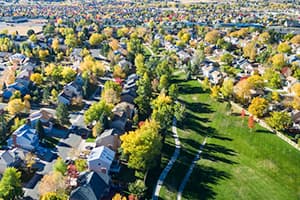 With executive treatment centers, CEOs and managers have the flexibility they need to keep working while simultaneously getting treatment for their substance abuse issues.
What Treatment Lengths Will Aetna Pay For?
Aetna covers rehab stays and treatment programs of various lengths, including the following:
Coverage may also be offered for treatment programs of a longer length (some programs last for up to one year), depending on such factors as your insurance plan, your deductible, and the state in which you live.
How to Go Into Opiate and Opioid Rehab with No Insurance
If you are one of the many Americans without insurance coverage, you still can get the help you need to get free from the grasp of addiction. Many treatment centers accept credit cards, offer payment plans, and even offer scholarships or grants for people who meet certain income guidelines. Lack of insurance is no reason to lack hope for a healthier, sober tomorrow.
Here are some financial resources that can help:
Determine Your Options for Opiate and Opioid Addiction Rehab with Aetna Insurance
If you are having difficulty understanding what forms of treatment are covered and which are not, rest easy knowing that help is available. Call your insurance company to learn what your options are for opiate and opioid addiction rehab using Aetna insurance.
Q&A
Will Aetna Cover Multiple Rehab Stays?
Aetna may cover multiple rehab treatments if you find yourself in need of treatment again after your initial stay. The level of coverage may depend on certain factors, such as the particular plan you are subscribed to, your insurance deductible, and how soon after the last treatment that the new treatment is being sought.
Does Insurance Pay for Aftercare?
Aetna offers insurance coverage for the aftercare you need. Whether it is outpatient therapy or medication, Aetna generally offers at least partial coverage for fees associated with aftercare. Consult your policy for details on behavioral health and rehab aftercare coverage.
Could Rehab Make My Insurance Premiums Higher?
Generally, insurance premiums are raised when trends are noticed among groups of people that call for a higher cost demand. Although it is a common fear that keeps many people from attempting to seek treatment, it is extremely unlikely that your stay in rehab will make your premium costs jump upward.
Has The Affordable Care Act (Obamacare) Affected Substance Abuse and Mental Health Insurance Coverage?
The Affordable Care Act has actually caused mental health and substance abuse treatment coverage to expand, both with public and private insurance providers.
More Questions About Aetna Opiates/Opioids Addiction Rehab Insurance Coverage?
Get personalized support and have your questions answered via text message.

Alternatively, you can visit our 
Frequently Asked Questions
 page.
---
Insurance Providers and Rehab Treatment Coverage Levels
---
(Please note: Rehabs.com strives to provide you with the most updated information on each carriers' addiction insurance coverage but policy changes and errors do occur. Please check with your insurance carrier directly to confirm coverage levels. Rehabs.com is an informational site only and is not affiliated or sponsored by Aetna.)
More resources about
Aetna Opiates/Opioids Addiction Rehab Insurance Coverage

: