Wolves in the AA Circle: Is Ignorance Really Bliss?
Karla Brada and Eric Earle began dating shortly after meeting in an AA meeting. She was a recovering alcoholic; he had been court-ordered to Alcoholics Anonymous 52 times in the course of 22 years.
Theirs certainly wasn't your typical relationship – it was one defined by abuse and dysfunction, ultimately ending after Brada was brutally murdered inside the couple's condominium in 2011. Earle was later found guilty of willfully and deliberately smothering her and was sentenced to 26 years in prison.
What Price of Anonymity?
In 2013, Karla's parents brought a wrongful-death lawsuit against AA. Since Karla met Eric at an AA meeting, her parents say AA had a duty to warn Karla of any potentially violent criminals – like Earle – attending the same meeting.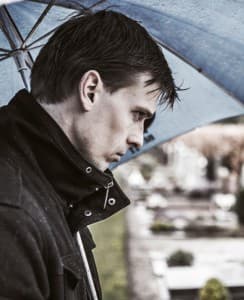 But does AA legally shoulder that responsibility? Well, it all depends on who you ask. AA's lawyers didn't seem to think the 12-Step group had "breached its duty to Karla." They further argued that AA is a self-help group – nothing more than a collection of people socializing. Additionally, AA's affiliate chapters operate independently and are not required to provide personal information on anyone in attendance.
In addition, AA does not promote or advertise itself as criminal-free. In fact, it is widely known that courts regularly sentence offenders – both violent and non-violent – to 12-step programs. AA's lawyers stated there was no statutory duty to protect those who attend group meetings. What's more, the lawyers say AA had "no authority, legal or otherwise, to control the behavior of AA members."
What's the Verdict?
Earlier this month, Los Angeles Superior Court ruled in AA's favor, dismissing the whole lawsuit with the stroke of a pen. They said AA had no responsibility to inform members of an attendee's history – violent or not.
So what can newcomers do to protect themselves when faced with a similar-type situation? Since predatory behavior can be a problem for vulnerable new members, experts encourage everyone to keep their distance at meetings, focus on themselves rather than others, and consider other attendees no different than strangers.
Additional Reading: 
Is an Alcoholic's Thinking Really That Different?
Image Source: Shutterstock, iStock