The "F" Word and its Effect on Relapse
There are currently over two million people in American prisons or jails; approximately one quarter of those inmates have been convicted of a drug offense. But, for as good of a job we do at locking up drug addicts and throwing away the key, we don't do such a great job in rehabilitating them and preparing those about to get released.
As it stands in most states, these individuals receive only $50 and a bus pass as they return back to society and start over; but they also leave with something much more: the stigma of being a convicted felon.
Life as a Felon
Being a felon in today's world carries great consequences. For starters, most ex-cons can't vote, can't get driver's licenses, can't adopt children and are ineligible for food stamps and public housing.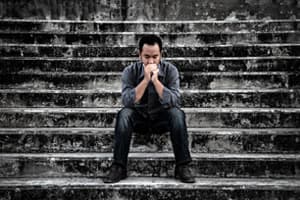 In an attempt to get back on their feet, convicted felons are faced with the most difficult challenge of all: finding employment. Checking that box on a job application almost guarantees it will be deposited in the nearest trash can, so it's difficult for these individuals to even obtain an interview. After all, with the high number of candidates vying for limited positions, why would employers ever select those with criminal backgrounds over ones who didn't?
Further decreasing the odds of getting a job, felons are even prohibited from obtaining certain professional licenses. Selling real estate and practicing law, among other professions, are restricted, making it more difficult for these individuals to financially support themselves.
What's the Solution?
Being without a much-needed job can be a very difficult situation – one that's overwhelming enough to set the foundation for substance abuse. It's not uncommon, then, for jobless individuals to seek a temporary escape from their challenging situation and relapse back into drugs and alcohol. Unemployment is also a risk factor for depression.
Feelings of hopelessness, irritability and lack of sleep often lead individuals to pick up unhealthy coping mechanisms and self-medicate with alcohol and drugs.
Weathering the Storm
Living life as a convicted felon doesn't mean you're on a one-way trip to guaranteed relapse, though. Getting clean can be an uphill battle at first, but there are many of us who have persevered through these hardships and ultimately experienced a wealth of success.
Thankfully, a variety of different treatment options exist to ensure that those coming back into society are afforded all the help they need to overcome this difficult time in their lives.
Additional Reading: 5 Notorious Triggers and How You Can Avoid Them
Image Source: Pixabay