Recovery Tip: Don't Forget You're the Bomb!
Feelings of inadequacy and low self-esteem often go hand in hand with chemical dependency.
That was me seven years ago, when after a painful break-up, I decided to drink with reckless abandon. Alcohol (I thought) offered a temporary reprieve and an escape from what I considered at the time, a miserable life. Of course, my self-destructive nature and urge to numb my emotions resulted in disastrous consequences, ultimately landing me in jail with a DUI conviction.
Negativity is Toxic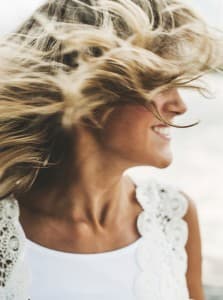 After I got sentenced, I realized most of the other inmates were battling feelings of low self-esteem and self-worth. They'd used drugs and alcohol as a way to self-medicate and forget the traumatic times in their lives, just like me.
Unfortunately, there weren't a whole lot of opportunities behind bars to repair these feelings of inadequacy, especially with the condescending nature of the prison guards and the lack of anything positive around the compound. Oftentimes, when girls got released, they picked up right where they left off, choosing drugs rather than working on their poor self-image.
Love Yourself
Having healthy self-esteem is just one component of effective long-term recovery – but it's a very important one. Suffering from low self-esteem issues after becoming sober affects your ability to find happiness and not feeling fulfilled leads to temptation and relapse.
Wondering how to give your self esteem a boost, give the following tips a try:
Stop looking in the rear-view mirror: There's simply no advantage in worrying about what happened in the past.
Accept the past and learn from it: You need to take responsibility for whatever happened then and move forward with the wisdom and experience you gained.
Focus on your accomplishments: Chronicle your successes, such as the amount of time you've stayed sober or (in my case) the fact that you survived being in the legal system.
By focusing on all you have to offer the world, you're more likely to stay in the right frame of mind and be successful in recovery. Building self-esteem is a gradual process, but if you put in the effort, it will pay off in abundance in the end!
Additional Reading:  
Self-Sabotage: Stop Standing in Your Own Way
Image Source: iStock