Open Wide: Dentists Screening for Signs of Addiction
When people go to their dentist for a regular checkup, they expect to hear a few standard questions about how many times a day they brush their teeth and whether or not they floss every night. But a new study reveals that a growing number of dentists across the country are digging much deeper than ever before.
Dental Screenings and Drug Abuse
The findings of an addiction-related study were published in the latest issue of the journal Addiction. From 2000 to 2011, the researchers sampled 1,802 dentists across the country using a survey created by the American Dental Association Survey Center.
The results included:
They found that not only did 77 percent of the dentists surveyed ask their patients about illicit drug use, but 54 percent saw it as their responsibility to do so.
Dentists over the age of 53 were more apt to ask patients about drug misuse (62 percent) than those under the age of 53 (47 percent).
Female dentists (61 percent) also felt that drug use screening should be part of their responsibilities more so than male dentists (52 percent).
Perhaps less surprisingly, those who saw drug use screenings as their responsibility were more likely to ask their patients about it (86 percent) than those who didn't (68 percent).
A New Role for Dental Providers?
The findings were particularly noteworthy because dentists are actually the second-largest group of prescribers of opioid pain medications. The researchers noted that some addicts try to take advantage of this and gain prescriptions by exaggerating symptoms of pain.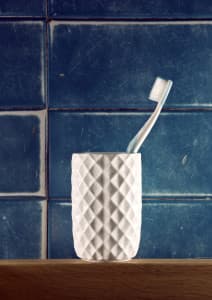 "Dentists may encounter substance-seeking patients who complain of pain more severe than anticipated based on the nature of their dental condition, who report lost prescriptions for opioid pain medications, or who only seek dental treatment sporadically," said Carrigan Parish, DMD, associate research scientist in the Department of Sociomedical Sciences.
A June 2013 study published in the Journal of the American Dental Association found that while screening was common among dentists, most didn't provide referral counseling or follow-up with those who did show signs of substance abuse. Most of those who didn't offer these services cited insufficient knowledge and training in the area of drug use prevention as the main reason for doing so.
Talking to Your Dentist About Medications
If you're currently in recovery, inform your dentist beforehand and let them know that you can't take any medications which may compromise your sobriety. Most will be able to work with you to find alternative solutions to help you stay pain-free after a procedure.
Additional Reading: Are Treatment Providers Really Trying to 'Break the Stigma' of Addiction?
Image Source: iStock