Navigating Heartache? 5 Tips to Guard Your Sobriety
Chad thought his determination to quit drinking was pretty strong, but he feels it dissolving as Jessica slams the door. He's not sure if she's coming back. He sure could use a drink.
Replaying in her mind the fight she had with her husband, Jessica feels her heart breaking. How could he say those things? She wants to escape the pain.
Micah's dad just unleashed five years of pent-up anger on him in an hour-long screaming match. Micah goes home and his anger quickly diffuses. It is replaced with a crippling sense of depression. He feels like such a disappointment. Maybe he should just start using again. What's the point of staying sober, anyway?
When it Hurts too Much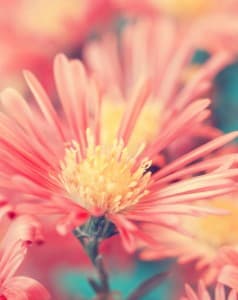 These situations – and hundreds more like them – can quickly blindside us with heartache. Sometimes that heartache is so painful, it's easy to fall off the wagon.
Reeling with grief, regret, anger and sorrow, it's hard to stay steady in recovery. In fact, relationship heartache is one of the most common reasons for relapse.
So the question is this: How can you stay sober in the face of relational turmoil? What can you do instead of giving in and turning back to your old ways? Well, you can start with these:
Create new, healthy habits
Learn to deal with blow-ups and disappointments in healthier ways
Tip #1   Dig Deep
Relational blow-ups are rarely caused by the issue that finally created the explosion. The straw that broke the camel's back probably has something to do with the core issue, but deeper problems are usually to blame.
Rather than try to escape the heartache with substance abuse, get focused and dig in.
Make a choice to delve into the problem – not your old drug of choice.
Be honest about what you are truly feeling.
Talk things through with the other person.
Listen; ask questions; get to the root of the issue so you can work together to resolve it rather than try to sweep it away.
Tip #2   Develop a Plan
You don't want to feel like this anymore. That's understandable. But rather than relapse, come up with a different plan. Think about steps you can take to work through the issues causing your heartache and put a plan in place to stop it from happening again in the future.
Ask yourself things like:
Do you need to end this hurtful relationship?
Do you have a pattern of behavior you should change to stop hurting them?
Is there a topic that you simply have to agree to disagree about?
Tip #3   Don't Keep Score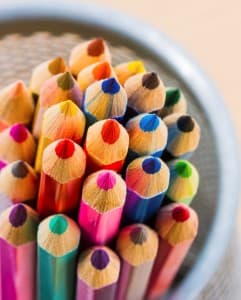 When you keep score, no one wins. Has he hurt you more than you've hurt him? Have you disappointed her more? Stop dwelling on those things; it only stirs up bitterness and increases the pain.
Start with a clean slate for yourself and your loved one. With less baggage to carry, it lightens the load and makes it easier to stay on the wagon.
Tip #4   Disown What You Don't Own
You can't control what others do, but you can own up to your actions. In the same vein as not keeping score, this helps you take responsibility for your part…but allows you to let go of the rest.
Don't put on your shoulders what others must own. Yes, you've made mistakes in the past. This does not mean everything from here on out is your problem or your fault. Toting around that kind of weight can push anyone out of recovery.
Tip #5   Don't Turn Over the Reigns
It's great to have people in your life that you hold important. But you have to be careful how much power you give them. Don't let the condition of a relationship determine your sobriety.
Do you really want to let that person control your destiny? Do they get to say whether you throw away all the hard work you did to get sober? Absolutely not! Keep your hands on the reigns. You're the only one who gets to choose the direction of your life.
Additional Reading:   Letting Go: How Grief Keeps Us Shackled to Addiction
Image Source: Shutterstock