Letting Go: How Grief Keeps Us Shackled to Addiction
About six years ago, my life hit rock bottom. After a series of personal and professional hardships, I picked up a bottle of pinot grigio, not knowing how else to cope.
Alcohol was my crutch; it was a way to escape my miserable and lonely life.
Life Turns Upside Down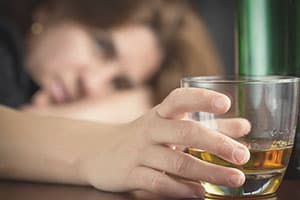 One night, I met up with a friend at a bar, where we went to drown our sorrows. Two glasses of wine turned into "too many," and the next thing I knew I had crashed into a car at a stop light on my way home. Two of its passengers had been seriously injured – and there was no one else to blame but me: the drunk driver.
There's nothing worse than knowing your actions have hurt two innocent people. I felt ashamed, I felt guilty, but most of all, I felt like I didn't deserve to live.
The Power of Guilt
Feelings like these are dangerous relapse triggers in recovery. They cause us severe mental discomfort and pain – so much so, that we look for any way to escape them. The fastest solution, we tell ourselves then, is to numb our minds so that we won't have to endure one more second of it.
Excessive guilt about our drinking past can be highly destructive in addiction recovery because it gives us an excuse to pick up that drink or drug again. In fact, in a recent study of alcoholics and their relapse rates, researchers at the University of British Columbia found that the more shame-ridden a drinker looked when talking about a past drinking experience — interpreted through body language like hunched shoulders or diverted eye contact — the more likely he or she was to relapse.
How to Combat the Guilt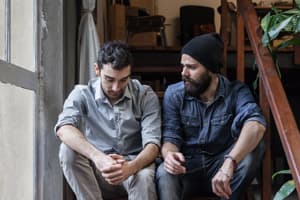 Start Talking: Don't keep feelings of guilt all bottled up inside – talk to someone. Talk with people in a 12-step program, a mental health professional, or even your journal. Opening up, getting it out and venting your emotions can be cathartic.
Give Back: Helping others is another option, too, because it takes the focus off you and your problems, forcing you to get out of your own head.
The good news is, getting past the guilt doesn't have to be a life-long pursuit. With the right action plan, grief and shame can be temporary – rather than permanent – roadblocks in your recovery.
Additional Reading: Top Relapse Triggers to Watch Out For
Image Source: en.wikipedia.org, pixabay.com