Bad Idea: Using Spice to Avoid Dirty Drug Screens
According to a recent report, synthetic marijuana (commonly known as "Spice") is being used at an alarming rate as a way to "outsmart" urine drug tests. And, if you've read any of the horror stories related to synthetic drugs – particularly Spice – then you already know that nothing good can come of this trend.
When Dodging a Bullet Backfires
Polling residents at a Midwestern treatment facility, the report published by the Center for Substance Abuse Research reveals that 71 percent of synthetic pot users did so to avoid positive drug tests.
Needless to say, using synthetic pot to pass drug tests complicates treatment services, but it also produces an arguably more serious problem – it creates incentive to use a dangerous and youth-oriented drug.
Known as Spice, K2, Mojo and numerous other brand names, synthetic marijuana produces the similar effects of marijuana, or cannabis. Spice is typically a mixture of spices, herbs and shredding plants, which is then sprayed with chemical compounds that produce similar effects of THC, the active ingredient in pot. There are also many dangers of synthetic marijuana.
The Low-Down on Spice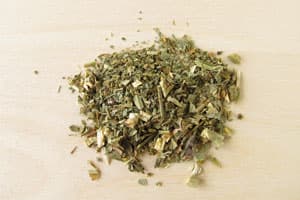 Although many of these synthetic "cannabinoid" compounds have been made illegal, synthetic pot manufacturers are evading these laws by creating new, "legal" compounds. This cat and mouse game presents a dangerous problem for both drug enforcement and users.
First, there is no actual Spice, per se. The drug is a hodge-podge of different unregulated recipes and compounds, making screening for new synthetic compounds difficult. However, perhaps more importantly, these unregulated compounds are resulting in very dangerous side effects, which include:
Intense Vomiting
Elevated Blood Pressure and Heartbeat
Uncontrollable Body Movements
Paranoia and Hallucinations
Symptoms of Psychoses
Seizures
Coma
Death
The "Safe" Lie
Unfortunately, this substance is commonly labeled as "safe" and "all-natural," leading users of synthetic marijuana to believe it is a safer, legal alternative to marijuana. That's a very big – and very dangerous – misconception.
In reality, the chemicals – not the plants or herbs – are the psychoactive ingredients in synthetic marijuana (not natural), and medical professionals attribute thousands of emergency room visits to synthetic pot (not safe). Due to its ever-evolving compounds, dangerous batches are popping up more regularly across America.
Emergency rooms in Washington, D.C., Colorado and Alabama have all experienced major outbreaks in Spice-related hospitalizations. A report by the National Institute of Drug Abuses showed teenagers and young adults accounted for 75 percent of emergency room hospitalizations in 2010, which numbered 11,406 people.
Curiosity is Never Worth the Risk
According to the poll of synthetic pot users, "curiosity" (91 percent) and "to feel good" (89 percent) were the most common responses. However, using synthetic marijuana to pass a drug test presents a more complicated – and dangerous – problem.
While drug regulators and policy-makers continue to combat this issue, it's the responsibility of loved ones to share the serious harms – not imagined benefits – of synthetic pot, especially to young people. Fortunately there is also treatment for synthetic marijuana use problems.
Additional Reading: 120 Overdoses in Five Days…What is K2?
Image Source: commons.wikimedia.org, en.wikipedia.org