Addiction Rehab Treatment Resources for Pharmacists
Rehab Programs for Pharmacists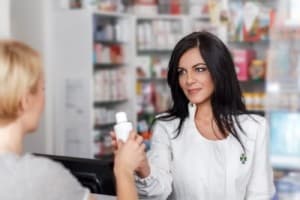 Pharmacists provide patients with the drugs necessary to treat their diseases, illnesses, and conditions. Pharmacists often also disseminate information about how specific drugs are to be taken during a course of treatment. Pharmacists have direct access to a number of potent drugs that can potentially be addictive. Due to the nature of work in a pharmacy, this can be a problem. 46 percent of pharmacists have reported using prescription drugs without a prescription, and 19 percent of those reporting did it on a regular basis. Some pharmacists even broke the law, with over two thirds of drug using pharmacists reporting that they broke their professional code of ethics and state and/or federal laws during the substance abuse process. There are several rehab and addiction treatment options for pharmacists.
Inpatient Rehab vs. Outpatient Programs
The decision to attend a rehab facility means submitting to one of the biggest addiction treatment options for pharmacists. Rehab programs can last anywhere from 30 to 90 days, depending on several factors. Inpatient facilities tend to treat more severe addictions and house patients overnight. Outpatient rehab programs do not house patients, but require them to check in with a medical professional during the day. Both inpatient and outpatient rehab programs provide a variety of drug, alcohol and behavioral disorder treatment for a pharmacist. Below is a list of several substances that are treated at each facility:
Inpatient Rehab
Alcohol
Heroin
Cocaine
Methamphetamine
Prescription Drugs
Morphine
Methadone
Ketamine
GHB
Methamphetamine
Outpatient Rehab
Tobacco
Alcohol
Prescription Drugs
Ecstasy
Cannabis
Heroin
Cocaine
Mushrooms
LSD
Khat
Should I Choose a Residential Rehab?
Residential rehab is usually reserved for patients with more severe addictions. However, the choice to attend a residential rehab program is left up to personal preference. There tends to be a built in support system with fewer distractions for pharmacists at residential rehab centers.
What Does Executive Treatment Offer Over Other Rehabs?
"Both inpatient and outpatient rehab programs provide a variety of drug, alcohol and behavioral disorder treatment for a pharmacist." Executive treatment centers allow patients to get the substance abuse treatment they need while allowing them to continue their personal and professional lives. Typically, executive treatment centers will allow access to laptops, tablets, and phone for work purposes. This is not the case at most inpatient rehab facilities. The ability to continue working attracts professionals with substance abuse issues to executive treatment programs.
How Long Will My Inpatient Rehabilitation Last?
The drug, alcohol and behavioral disorder treatment for a pharmacist is affected by a variety of factors. These factors include drug type, severity of addiction, and patient behavior. Most rehab facilities offer several treatment duration options. Traditionally, patients stay at their inpatient rehab facility for a period of 30 days, 60 days or 90 days. Some treatment durations can be as short as a week. Different post-rehab services are offered by different facilities as well. Some inpatient facilities offer support systems and limited care to patients who have left the facility and are living unassisted. Here are the lengths of a typical inpatient facility stay:
What Happens During Rehab?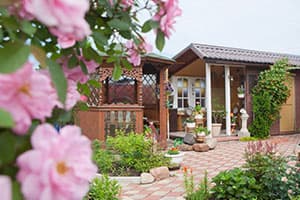 During the drug, alcohol and behavioral disorder treatment for a pharmacist, patients go through several treatment phases until they have made enough progression to leave the program. Intake and assessment is the first phase, and patients in this phase will get help assessing the factors that contributed to their substance addiction. Detox is the second phase, and patients will get the medical assistance necessary to wean themselves off of drugs. The third phase consists of addiction treatment, which focuses on helping patients to create a sustainable positive environment. This helps to prevent future substance abuse. The fourth phase, specialized care, focuses on developing strategies to keep patients clean after their stay in rehab. The fifth and last phase is aftercare, where patients live outside the facility with limited supervision from medical staff.
Paying for Drug, Alcohol and Behavioral Addiction Treatment
Addiction treatment options for pharmacists can become costly. A three month stay at an inpatient facility can cost several thousand dollars. Outpatient treatment facilities do not have round the clock staff or overnight facilities, thus they cost less. Health insurance plans often cover a significant portion of rehab costs. For patients who cannot pay the amount due, there are payment plans available that can spread the cost over a period of months. Employers can choose to pay for substance abuse treatment, although this is at the discretion of the employer.
Should I Travel or Stay Near Home?
Selecting a distant facility can reduce the number of distractions and some of the risk factors for relapse. However, selecting a nearby facility can allow family and friends to visit, which can be a source of motivation.
Support Groups to Stay Sober
There are several support groups to choose from, including the support groups offered inside of the selected treatment program. Support groups help patients to stay motivated and stay accountable. Using Our Helpline to Determine Your Rehab Options Call our helpline at in order to get help coordinating your rehab options. Our staff would love to work with you to help you get sober.
It's Never Too Late to Turn Everything Around
Although treating addiction for pharmacists is difficult, it is never too late to turn everything around. Patients can stop substance abuse from running their lives. Patients can overcome substance abuse and quitting drugs and alcohol can be done with medical treatment and a strong support system.
FAQs
Are Drugs or Alcohol Affecting Your Work as a Pharmacist?
If pharmacists are abusing substances, or if drugs or alcohol is having an effect on a pharmacist's job performance, then it is time to seek out help.
Are There Legal Consequences of Using as a Pharmacist?
Yes, pharmacists can lose their license and can be at risk of jail time if caught under the influence while working.
Will My Company Keep My Treatment Private and Confidential?
Federal laws prohibit employers from discussing your treatment publicly.
Will I Be Able to Keep My Job if I Undergo Treatment?
Employers determine whether or not to keep employees undergoing substance abuse treatment on a case by case basis.
Can I Continue to Work During Treatment?
No, most medical professionals are not allowed to work while being treated for substance abuse.
Can I Use My Phone or the Internet During Treatment?
Executive Treatment Centers allow patients to use the internet or the phone on a work basis. These privileges are typically not granted at an inpatient facility.
Questions and Answers
Can Job Stress Cause a Drug or Alcohol Problem?
Stress at work can directly impact a substance abuse issue. However, substance abuse is dangerous and needs to be treated.
Can I Get Treatment for a Dual Diagnosis (Both on Addiction and Behavioral Disorder)?
Most substance abuse treatment facilities offer dual diagnosis treatment.
What are the Most Commonly Abused Drugs in the Workplace?
Pharmacists typically abuse prescription drugs, such as cough syrup or pain killers.
Start Clean Today, Give Us A Call
You can make the choice to start living without the addiction to drugs or alcohol. Give us a call at and we'd be happy to walk you through the process of finding the right rehab facility for your needs. Treating Addiction for Pharmacists isn't easy, but there are medical professionals ready to help patients achieve the goal of sobriety.
Recommended Rehab Treatment Articles
More resources about
Addiction Rehab Treatment Resources for Pharmacists

: